Coonoor, the verdant hill station resting in the mystic land of Tamil Nadu, is the travel destination of a lifetime. Surrounded by the quaint Nilgiri Hills, Coonoor unravels the beauty of sprawling tea estates, cascading waterfalls and mesmerizing vantage points. While travelling to Coonoor is a feast for the eyes, staying here is an unrivalled experience in itself. If a trip to Coonoor is in the offing, take a look at these three luxury villas in Coonoor for rent, that you're bound to lose your heart to.
Werifesteria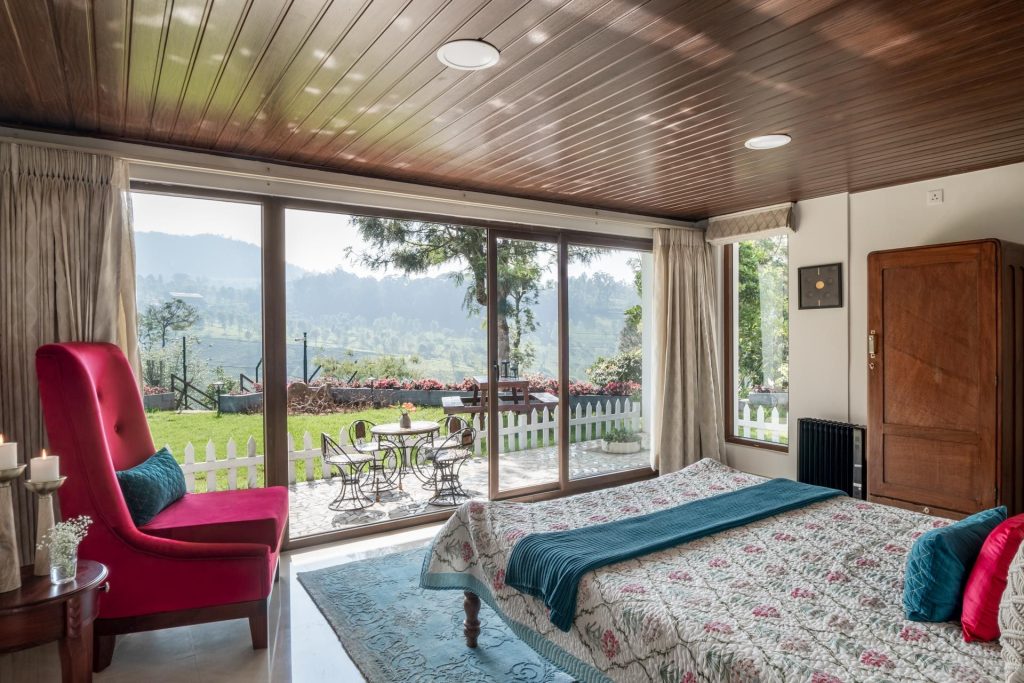 One of the finest luxury stays in Conoor, Werifesteria is a 4-bedroom home in the heart of the Nilgiris. This home captures the essence of Coonoor with its dainty architecture, military memorabilia, earthy interiors and an uninterrupted panorama of the forest. This spacious villa can host a large party, offering an airy and beautiful living and dining area, a lounge, a study and recreational spaces with breathtaking views of the forest.
If an exceptionally peaceful time with your loved one is what you seek, this villa will grant you your heart's desire. Right from breakfast to housekeeping, you're in for the most pleasant stay in Coonoor. Wake up to the sight of clouds rolling over hills and soak up the abundant sunlight pouring in from the wide balconies. Let melodious birdsong serenade you on your way down to the gazebo, where you can spend time with your favourite book or have a soiree with your friends. Indulge in a cocktail or two and feast on a barbecue as you make some wonderful memories.
Seeking some riveting local experiences? From golfing at the Wellington Golf Course to guided tours of coffee and tea estates, a dedicated team will provide you with all the assistance you need to make the most of your holiday. Grab the chance to rent this Coonoor villa here.
Aberdeen House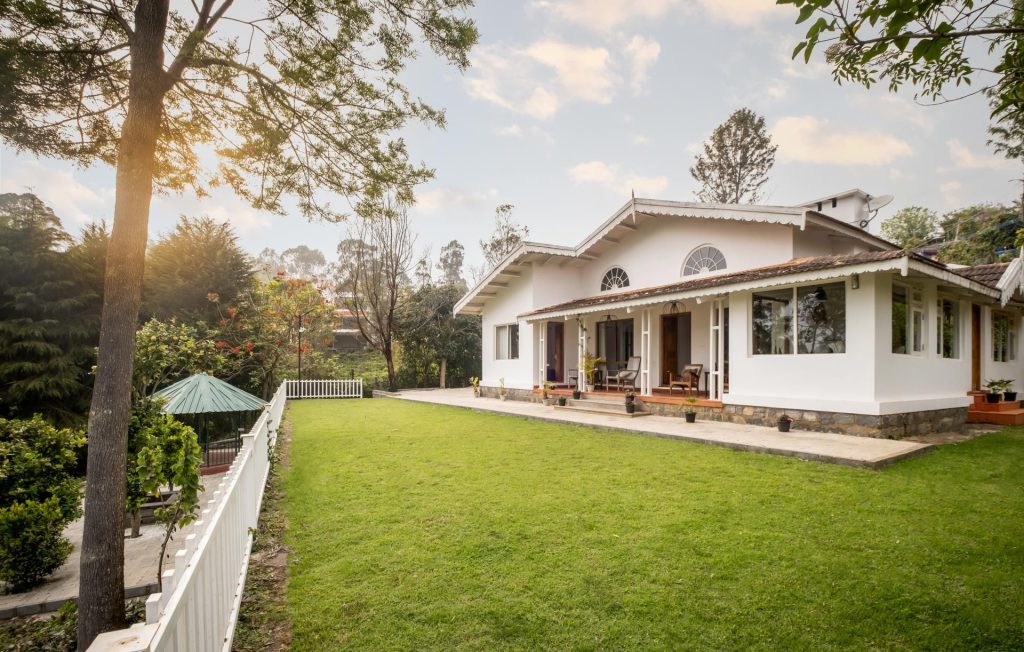 Aberdeen House in Wellington embodies charm and comfort with breathtaking views of the rolling Nilgiri hills and lush tea plantations. This 3-bedroom villa is thoughtfully designed, including a quaint living area that opens out onto a beautiful verandah, where you can spend hours reading, sipping cups of your favorite brew or simply looking out at the green expanse. While the outdoors experience is exceptional, so is the indoors. You will find the coziest corners to curl up and enjoy conversations with close friends and family. Spend your evenings gathered around the crackling fireplace as you toast to a trip filled with heart-warming moments before you retreat to your cozy bedroom for a blissful night's sleep.
Don't miss out on the most serene vacation of your life – get this Coonoor villa for rent here!
Albany Cottage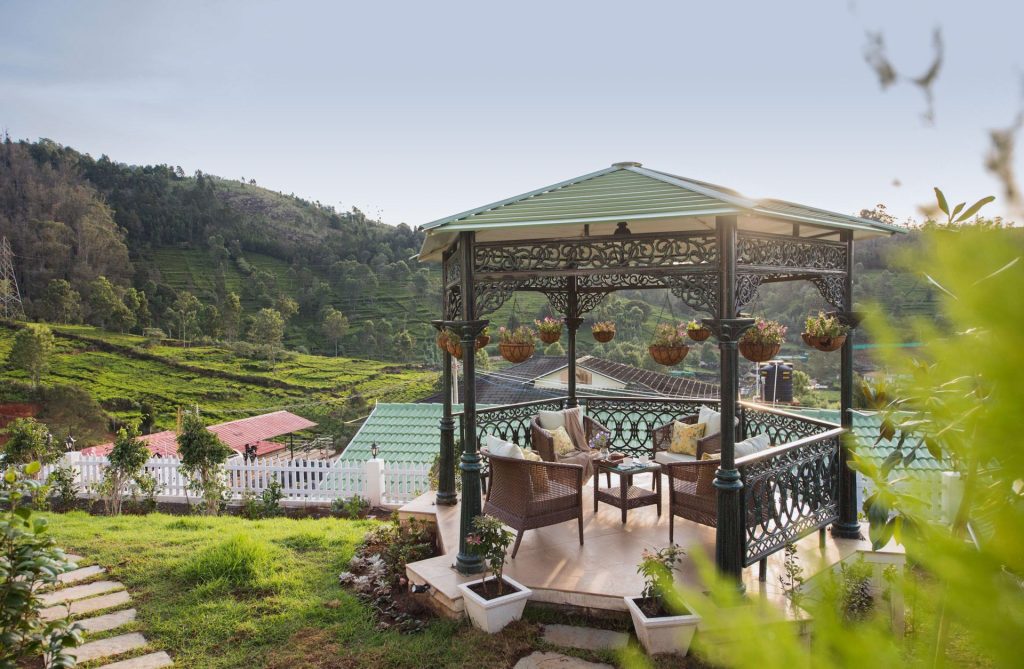 Think wistful colonial design, manicured lawns, a whimsical gazebo apt for tea and cakes and the most charming views. Built to complement its natural setting, Albany Cottage in Coonoor is a 4-bedroom home that boasts enchanting hills and trees outside and elegant, earthy interiors within. Located in a quaint, picturesque part of Wellington, the cottage is built at an altitude of 1,850 metres. Each bedroom features tastefully upholstered furniture in rich silks and earthy tones. With several lounge areas, a cozy fireplace and a sprawling lawn, Albany Cottage is the ideal place to spend quality time with your friends or family.
Unwind at the gorgeous gazebo with your loved ones, while taking in the scenic views and fresh air. Indulge in some evening escapades with a full-blown party at the terrace bar or steal a romantic moment with your beau by gazing up at the stars. Go golfing at the Wellington Golf Course or rent a car for a quick trip to Ooty – the area is yours to explore. Get this luxury villa on rent in Coonoor here and enjoy a fun-filled vacation with your loved ones!
Lohono Stays brings you an unforgettable experience amidst the serenity of Coonoor with dreamy luxury villas on rent. Our hospitality and concierge teams will provide you with complete assistance and ensure that your stay is as carefree and delightful as possible. Book your rented villa on the Lohono Stays app today and unlock great discounts on your stay!