Weddings in India equals major festive celebrations. With the vibrancy, joy, tumult of emotions, families and friends coming together and the never-ending list of things to do, everyone is so full of energy in the months leading up to the big day. But planning a wedding now is not just about one main function. But the other festivities and lest we forget, a bachelorette trip! All brides-to-be deserve that fun and crazy trip with their bride squad before beginning their marital sojourn. And thus begins the quest to find unique bachelorette destinations for Indians.
If you are looking at luxury bachelorette destinations abroad for Indian brides, you've reached just the right place. From the pristine shores of the Maldives to the cultural tapestry of Sri Lanka, and the tropical allure of Bali to the vibrant energy of Phuket and Koh Samui's nightlife, we present a curated selection of the most enchanting and luxurious villas for bachelorette getaways from India.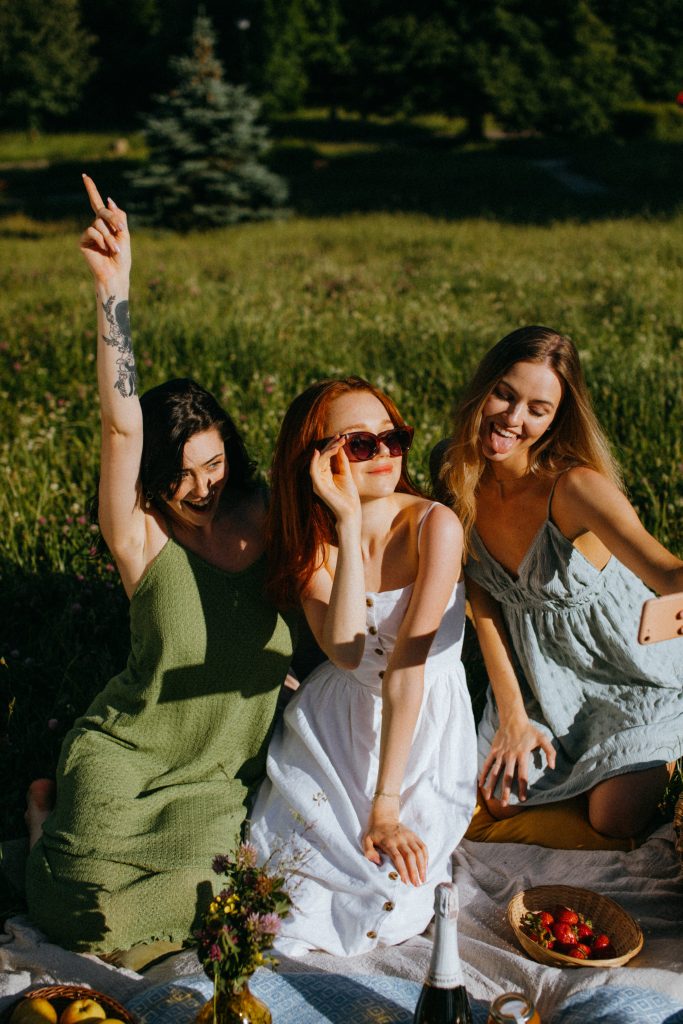 Prepare to be swept away by these trending bachelorette destinations outside India for the bride-to-be. Stay in our perfectly serviced private pool villas that will enhance your trip as the most luxurious one you've taken yet!
Best Bachelorette Getaways From India
1. Maldives: The Aquatic Paradise of Dreams
The Maldives is a natural wonder in the Indian Ocean. While the water villas are perfect for a honeymoon, the Maldives archipelago is also an excellent destination for an exotic bachelorette getaway with friends. Your Indian bride squad travel ideas can include more than just enjoying beachside sunsets and taking silhouette pictures. For more of a luxurious experience, explore activities like cruises, diving, beachside yoga, and private sandbank picnics under the open sky.
If you are a big group of more than 10, you can stay at the luxurious Great Beach Villa Residence at Amilla, which is in fact, the largest of private residences in a gated community at Baa Atoli. This is a UNESCO biosphere reserve so you can make the most of the pristine white sands from this beachfront villa in Maldives.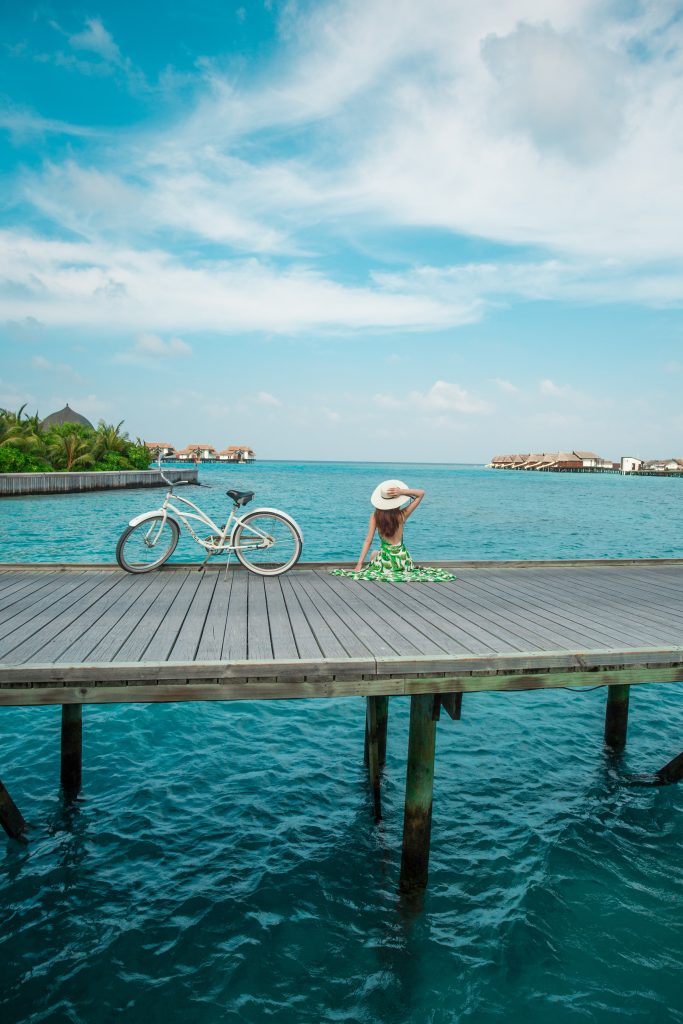 A smaller group for a bachelorette party in the Maldives, you can check out the other Amilla Villa residences with 2, 3 and 4 bedrooms.
2. Bali: An Idyllic Fusion of Culture and Tranquility
With its lush landscapes and serene ambience, Bali is a transcendent destination to plan ultimate bachelorette trips from India. Engage in yoga sessions overlooking emerald rice terraces. Revel in the nightlife of Seminyak, and embrace the island's spiritual aura through visits to ancient temples. Make the most of this fun-filled holiday with equal parts of peace and calm at this tropical haven.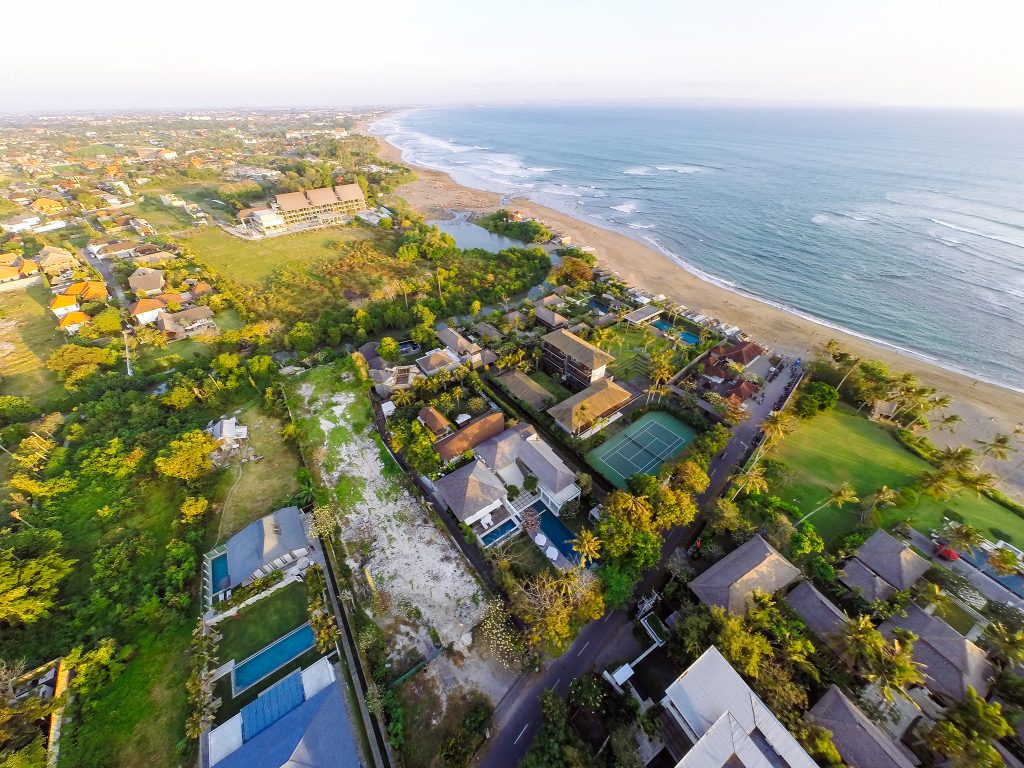 If you want to ring in a beach bachelorette you can stay at Puri Nirwana. This is a 5-bedroom pool villa with sea views and direct access to the beach. The villa is perfect for special celebrations for large groups as it can comfortably accommodate 20 guests in its spacious suites. If you desire a more thriving nightlife vibe on your bachelorette trip stay at Canggu in Villa Kakatua or the neighbouring Villa Kedidi both of which are ensconced in a tropical ambience and offer enough privacy to have your own fun.
Don't forget to indulge in some refreshing spa rituals, explore traditional markets, and savour delectable Balinese cuisine. Bali offers a harmonious blend of relaxation and adventure, embodying the essence of exotic bachelorette getaways for Indian brides.
3. Phuket: Where Luxe Meets Liveliness
Phuket exudes an electrifying energy that is irresistible to brides seeking a balance between opulence and vivacity. This vibrant Thai island presents a motley of experiences making it one of the top international bachelorette party locations for Indian women. From partying on Patong Beach to exploring the revered Big Buddha and relishing authentic Thai flavours, there are many Phuket bachelorette destinations that captivate with their diversity. For those seeking an adrenaline rush, engage in water sports or set sail on a private yacht, organise a bachelorette party on a floating club and create unforgettable memories against a backdrop of azure waters.
If you want to be a little away from the crowds, you should book your stay near Natai Beach. Our Villa Minh Blue is a beachfront home with lush tropical gardens. You can lounge in the calming pool and watch the ocean sunsets, sip some drinks on the side and enjoy a nice massage with your bachelorette buddies with the view of the pristine ocean.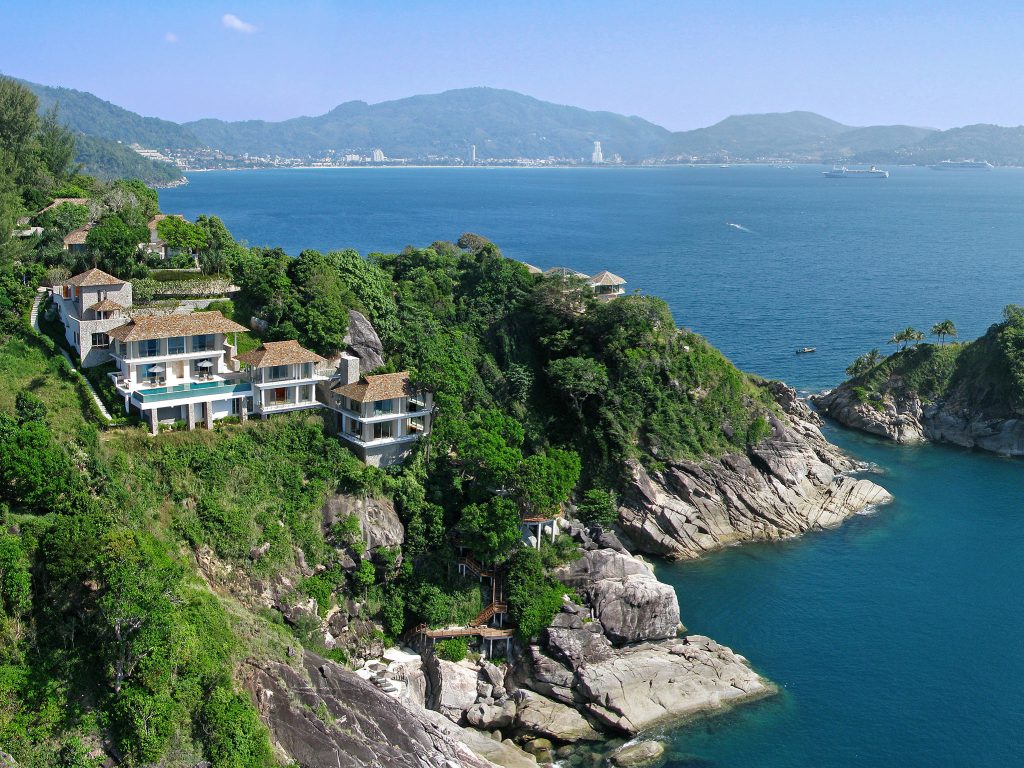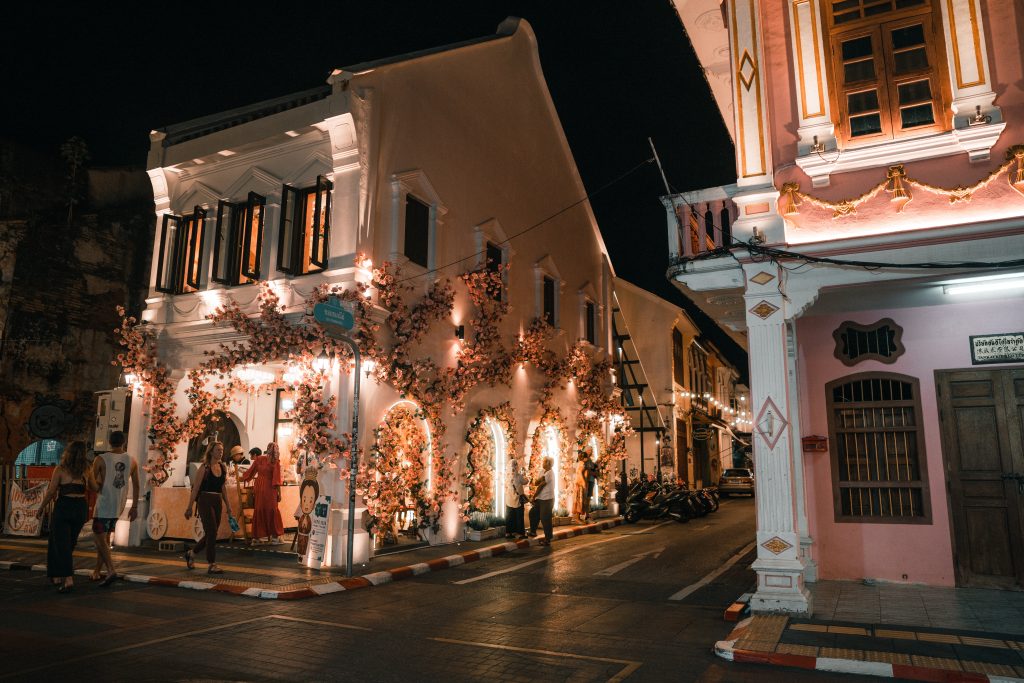 For a more chic and lavish experience, you can check out Villa Nandana which features a 20-metre seafront pool. You can visit the endless beaches, jungle parks and glittering bays of Phang Na from here.
4. Sri Lanka: A Blend of Rich Heritage and Natural Beauty
For those looking at a more budget-friendly yet international destination, Sri Lanka's cultural richness and scenic grandeur beckon to embark on exquisite bachelorette getaways for brides from India. Traverse through ancient ruins, engage in elephant safaris, surf and swim with the whales, and wander through tea plantations in the misty hills of Nuwara Eliya, you can have some of the best activities on a bachelorette trip to Sri Lanka.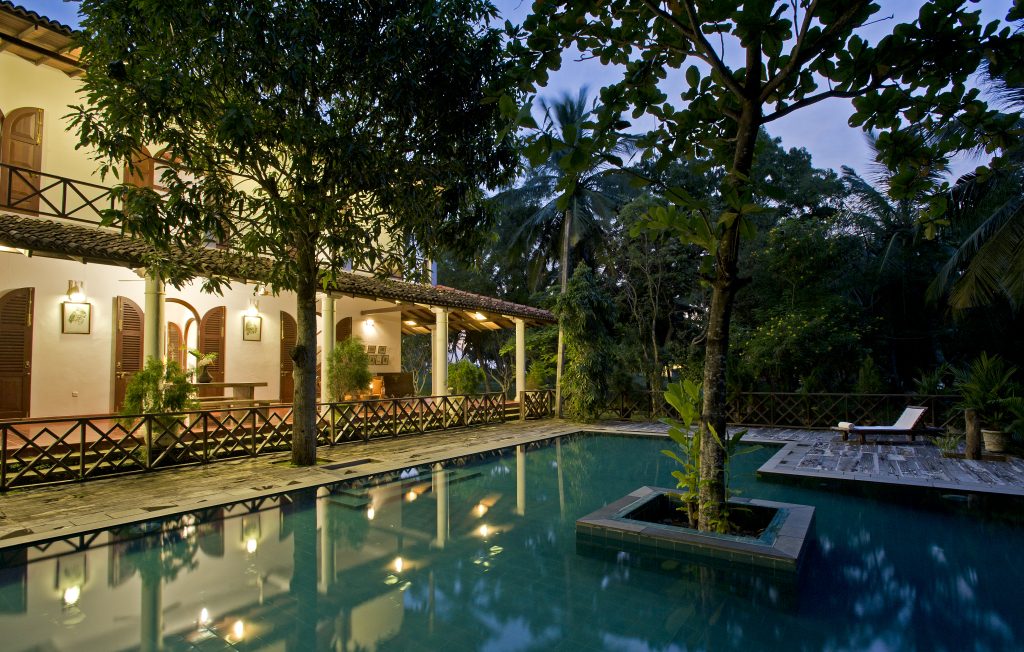 If you are a beach-loving bride, you should plan your stay at Ocean's Edge, a beachside villa in Sri Lanka. This colonial-inspired home in Thillawatawana offers a true taste of exotic seclusion. Located across a near-deserted beach with a gorgeous swimming pool, we won't be surprised if you don't feel like leaving this home and celebrating all days here.
If you have never stayed within a fortress, you can familiarise it at our colonial townhouse No.39 Galle Fort. Stay right in the middle of a historic site and experience a glimpse of royalty as our staff caters to your immediate needs.
5. Koh Samui: Tropical Glamour on Thailand's Shores
Thailand always find a place among the trending bachelorette spots from India. Other than the crazy nightlife, the nearby islands are perfect to indulge in some tropical glamour. Nestled in the Gulf of Thailand, Koh Samui offers a splendid fusion of tropical beauty and modern indulgence. You can go on island-hopping adventures, explore the mystical Hin Ta and Hin Yai rocks, and dance the night away at beach clubs.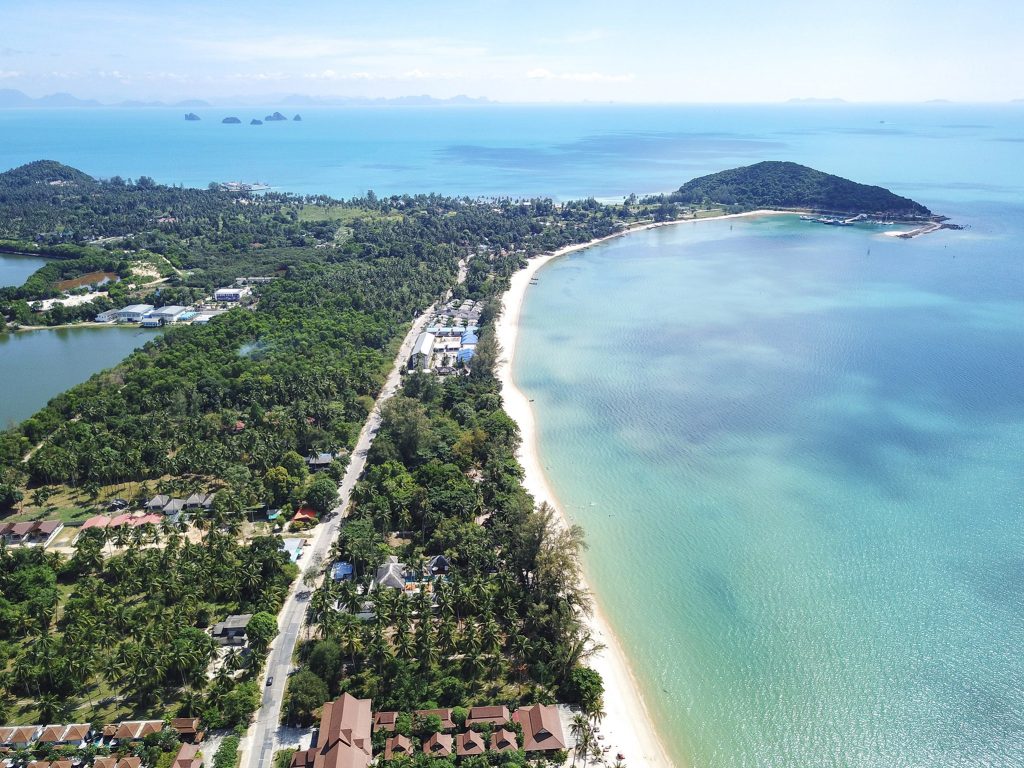 For the adventure-seekers amongst your bride squad, there are a myriad of heart-pounding escapades. Set sail on private yacht charters, exploring hidden coves and snorkeling in crystal-clear waters. Embark on an exhilarating ATV ride through the island's lush interiors, traversing verdant jungles and hidden waterfalls. Pamper yourselves with a spa day, where locally-sourced ingredients and ancient Thai techniques fuse to create an oasis of relaxation. Koh Samui's charm makes it a quintessential luxury bachelorette destination abroad for Indian brides seeking an unrivalled mix of beach, water sports, relaxation and merriment.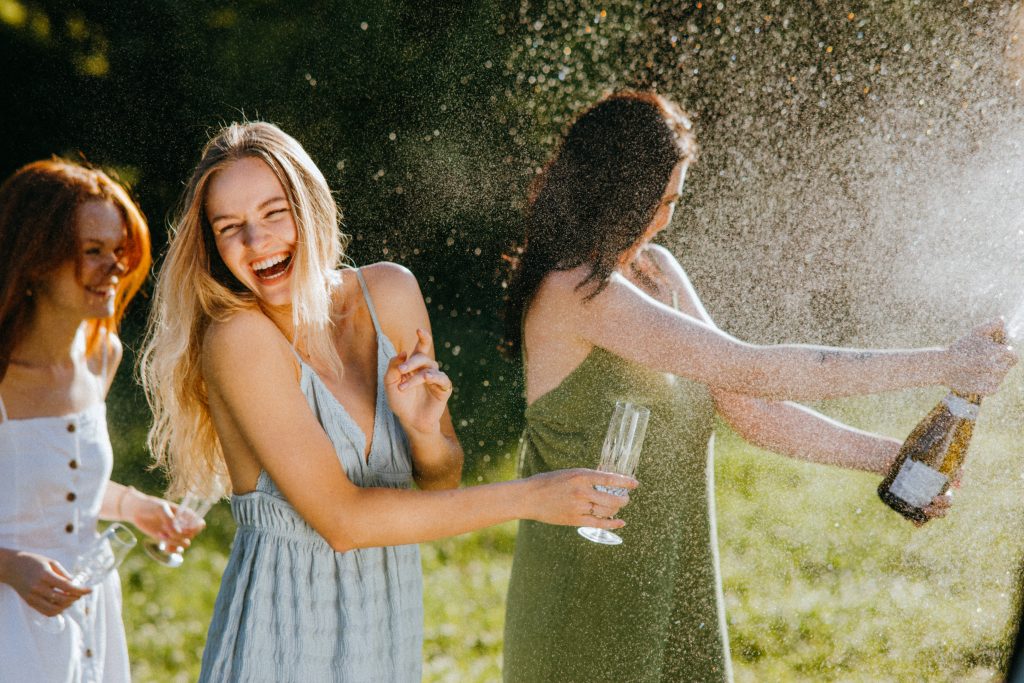 For a spellbinding stay laden with luxe amenities, you must check out Panacea Retreat at Praana Residence in Koh Samui. Each area sparks sophistication and it has not one but two infinity pools both boasting spectacular views. What's more? It has its own nightclub with karaoke, a wine cellar, billiards and gaming room, massage and sauna room ensuring you get the best bachelorette experiences in Koh Samui all within our accommodation.
Gift yourself a Lohono Bachelorette
All of these international bachelorette destinations from India are within easy reach and if you plan well in advance, they will also prove cost-effective. As you embark on the journey of a lifetime, we invite you to our private villas and explore any of these luxury bachelorette destinations abroad for Indian brides.
When you take this once-in-a-lifetime vacation with your bride squad our team can help you plan some unique bachelorette travel ideas that offer a harmonious blend of opulence, adventure, relaxation, and cultural exploration. It's time to let your bridal entourage experience the grandeur in our private villas in Bali, beach homes in Maldives or colonial-style living in Sri Lanka and create memories that will be cherished forever. Let the wedding planning take a little halt because an exotic bachelorette is being crafted for a bride!