If there is a place that embodies modern-day mystical and magical feels, Bhimtal is undoubtedly it. Embraced by lush greenery and blessed with a shimmering lake and a gorgeous bijou island, Bhimtal invites you for an unforgettable travel vacation. Explore Bhimtal with a wanderer's heart and its beauty will reveal itself.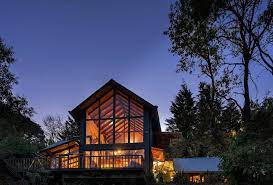 Located in the northern part of Uttarakhand at an altitude of 1,371 metres above sea level, Bhimtal is one of the most popular tourist destinations. Hundreds of tourists set out to discover the mesmerising Bhimtal Lake — one of the largest lakes in Nainital — and its surrounding lush greenery. The lake harbours a gorgeous mini-island in the centre, along with a restaurant. Enjoying the sights and sounds of nature, with a picturesque 360-degree view from the island, is one of the best ways to spend your vacation in Bhimtal. An abundance of culture, charming flower gardens, activities, peaceful times and much more are up for grabs here.
What's the best time to visit Bhimtal?
Bhimtal promises a pleasant holiday throughout the year, but you can enjoy the best of this gorgeous land in the summers and winters.
Summer
Summer is the perfect time for a visit to Bhimtal due to its warm and inviting weather. Summer temperatures typically range from 10°C to 27°C, calling out to all the adventurers and wanderers. The clear blue skies, swaying trees and picturesque mountains invite you for a joyous vacation with your loved ones. This season ranges from March to July and is ideal for an array of activities such as hiking, camping, exploring, kayaking, rappelling, temple hopping and more.
Winter
Despite the sub-zero temperatures, especially in the months of October and November, Bhimtal, whose winters, stretch from September to February, is worth the visit. Apart from panoramic mountain and lake views, this season also makes for an ideal fishing expedition on the lake. Exploration, cultural and historic visits along with temple hopping are some of the activities you can enjoy in Bhimtal. However, outdoor activities are limited in this season.
Monsoon
Monsoon here falls between July to mid-September. During this season, the surrounding greenery takes on a much more attractive look. However, it also limits outdoor activities significantly. If you are travelling to Bhimtal during this season, ensure that you are careful and check the weather forecast often.
A stay in Bhimtal is an experience of a lifetime. Many vacation homes in Bhimtal capture the essence of the enigmatic forests with rustic and airy interiors that invite the outside in, courtesy impeccable French windows. Out of all the houses, Junglee Murgi is in a league of its own.
Think contemporary glass facades, extraordinary views and the warmest hospitality. Hidden away in a dense forest and full of rustic charm, Junglee Murgi comprises three cosy bedrooms, a naturally-lit living and dining area and an independent recreational annexe. Its beguiling interiors brim with soft hues and the floor-to-ceiling windows offer a stunning backdrop of the green forest. Curl up with a book and a hot beverage, stay warm by the indoor fireplace or for a truly quintessential Kumaon experience, bundle up and gather around a brilliant bonfire outdoors. As night falls, watch the sky come to life with a million stars. Peer through your binoculars to spot some of the rarest birds and hike the many nature trails in the area. This 3-bedroom villa is a peaceful gateway for your tight-knit group of friends or family, complete with intuitive housekeeping services to delectable meals.
What are the places to visit in Bhimtal?
Bhimtal Lake: A picnic at the lake, a meal at the restaurant, a leisurely walk or a thrilling boating experience. Bhimtal offers it all. Find a picture-perfect spot by the lake and take in the views. Make sure to also take your loved ones along, to make the best of your vacation in Bhimtal.
Victoria Dam: One of the most enchanting places in Bhimtal, Victoria Dam is situated at the end of Bhimtal Lake. The region possesses beautiful terraced flower gardens and a 17th-century Bhimeshwar Temple. Take your family to the dam for a fulfilling day, steeped in serenity.
Hidimba Parvat: For nature and hiking lovers, Hidimba Parvat is an unmissable landmark surrounded by a rich green landscape. Stretching up to two kilometres, an elevation leads you to the Vankhadi Ashram, resting on the summit. For your squad who loves an outdoor hiking adventure, Hidimba Parvat is the perfect place.
Folk Culture Museum: Gather your troops for a memorable cultural visit at the Folk Culture Museum, also known as Lok Sanskriti Sangralaya. This museum holds a collection of historical exhibits such as paintings, wooden artefacts and other treasured objects. For an exploration of history and culture, this is an ideal place to visit.
There is more to this land than meets the eye, which can only be discovered once you holiday in Bhimtal. Lohono Stays brings you an unparalleled holiday in Junglee Murgi — our majestic vacation home that's the perfect blend of peace and adventure. Book your stay here and prepare to holiday in true #LohonoStyle. Visit our Lohono app for a seamless booking experience at your fingertips.