Throughout history there are certain architectural styles that have withstood the test of time, exuding timeless elegance and desirability. Many of these styles come with such well-defined aesthetic or architectural guidelines that churn out rare gems of unique homes in India. These are far different from your regular brick-and-mortar structure. They seamlessly blend traditional charm with modern flair, creating a truly unique and surprising feeling the moment you step in.

Today's travellers are on the lookout for something extraordinary. A holiday experience that will leave an indelible mark on hearts and minds. At Lohono Stays, we offer a premium vacation rental experience unparalleled in its luxury and attention to detail. Our unique homes in India are meticulously curated to provide a beautiful blend of conventional style and contemporary comfort, creating a truly immersive and unforgettable trip, no matter where you go.
Opulence and comfort are at the heart of Lohono Stays' philosophy. Designed to offer the apex of premium vacation rentals, we combine elegance and sophistication. Paired with tasteful experiences and all the modern amenities one could ask for, get ready to live the Lohono life. Our world-class properties are the ideal abode for those seeking a seamless fusion of affluence and class. Love exploring private villas that stand apart in terms of their architecture and experiences? Then this one is just for you!
Most Unique Homes in India at Lohono Stays
Home by The Pristine Valley – Gold Mist, Mahabaleshwar
There are homes that offer valley views. And then there are ones that almost hug the valley from the edge of a mountain! Gold Mist, our luxury villa in Mahabaleshwar boasts awe-inspiring panoramic views of the Krishna Valley and Dhom Dam. As you take a seat in the ample outdoor seating, prepare to be mesmerised by the majesty of nature's elements. The calming sunset with wispy clouds and cool winds, a few minutes of sitting outdoors and you will be refreshed for days ahead. Three cosy rooms, a chic dining area for culinary delights, and a glass-walled living room to bask in the stunning views. The home's distinctive architecture, combined with its views, make it an exemplary retreat for small groups of friends or families.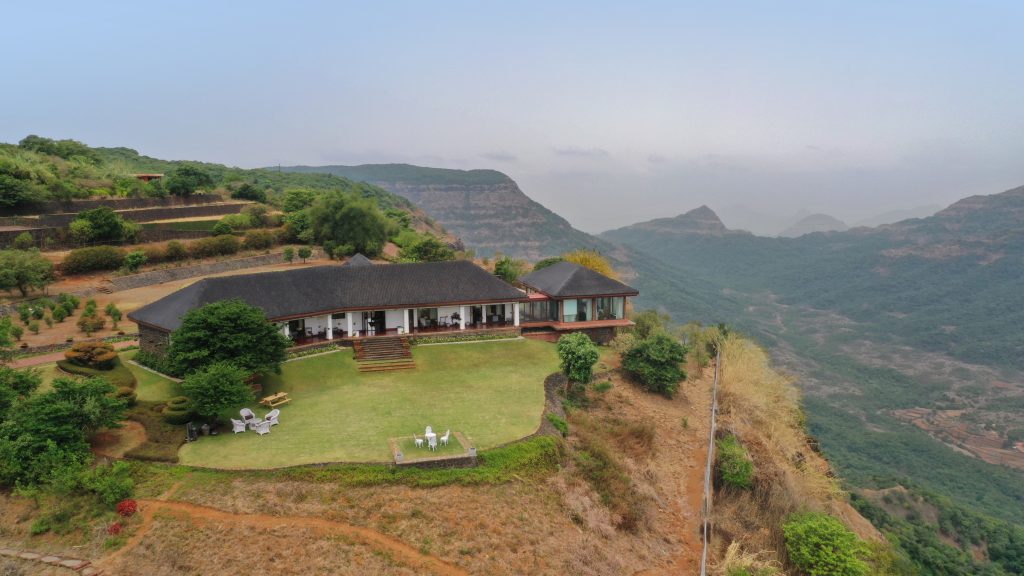 Stay Amidst Lush Tea Gardens – Casa Crystal, Coonoor
With the whiff of fresh tea and the vast expanse of green fields, discover the quintessence of luxury and serenity amidst the tea gardens of Coonoor at our home Casa Crystal. This four-bedroom luxury vacation home with panoramic valley views is an oasis. Designed to provide an exceptional experience for you and your loved ones. Embodying a chic vibe, this holiday home offers a fine balance of minimalism and comfort. A beautiful veranda to relax and take in the verdant vistas of the surrounding tea gardens. And if you're looking for adventure on a weekend getaway, explore the Hidden Valley or visit the amazing Catherine Falls. We don't just offer accommodations, we offer an enduring memory of unique holiday experiences in India.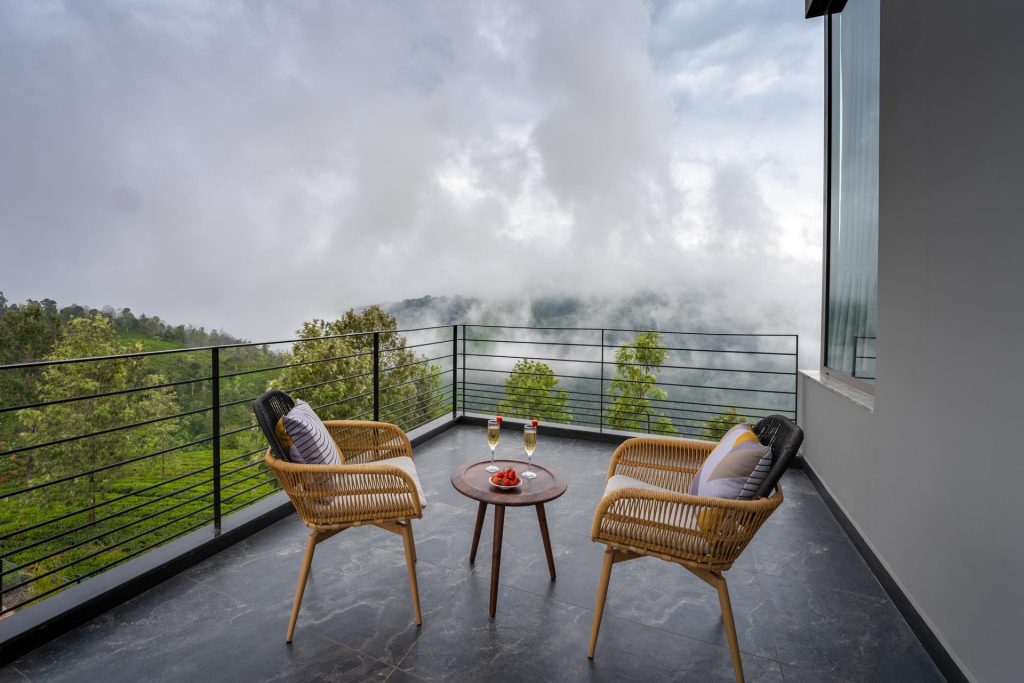 Live in Luxury Houseboats at Harmukh Houseboat in Srinagar
Behold the epitome of indulgence and serenity with Lohono Stays' Harmukh Houseboat, anchored on the pristine waters of the Nigeen Lake in Srinagar. Witness the magnificence within customary wood-panelled interiors, resplendent ceilings, and intricately carved details that exude the grandeur of the rich heritage of our Heaven on Earth. This luxury houseboat experience in Srinagar beckons small groups to expedite an offbeat and unforgettable stay. Savour a cup of hot Kahwa on the front balcony, soaking in the astonishing scenery of the lake and mountains. Strike up a hearty conversation with the locals in passing shikaras. Relish in the local flavours of freshly prepared meals and immerse yourself in the captivating charm of Srinagar's culture. With an abundance of nearby attractions like stunning gardens, spend your vacation with a bit of touristy staples.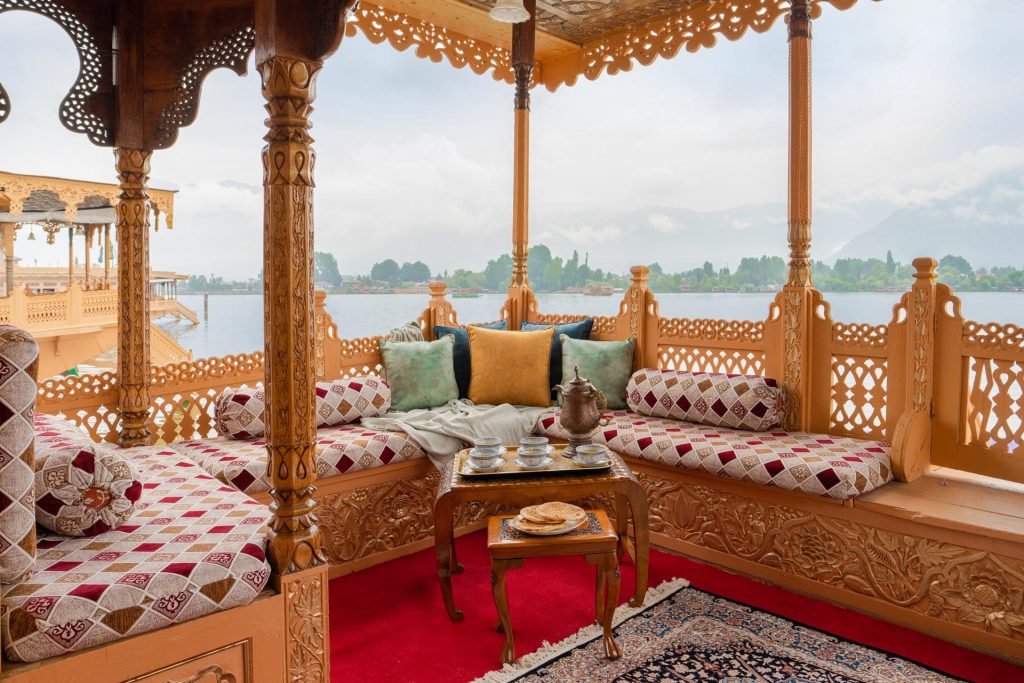 Witness the towering Himalayas from Jagheri Bagh, Shimla
There are some places that take you back in time, preserving the essence of what was once lively in its simplest forms. Jagheri Bagh is a heritage home in Shimla in the quietude of Chail, giving one the privacy to embark on self-realisation amidst the mountains. At Lohono Stays, we are committed to preserving the heritage and cultural legacy of a place while providing our guests with modern-day amenities. Jagheri Bagh is a perfect example of our efforts to blend traditional architecture, creating an ambience that's truly original and authentic. The interiors are beautifully adorned with classic Himachali decor and wooden furnishings, creating a warm and cosy ambience that's hard to resist. The vast gardens at this villa near Delhi are optimal for picnics and outdoor games, making it an ideal spot for families to spend quality time together and create precious memories.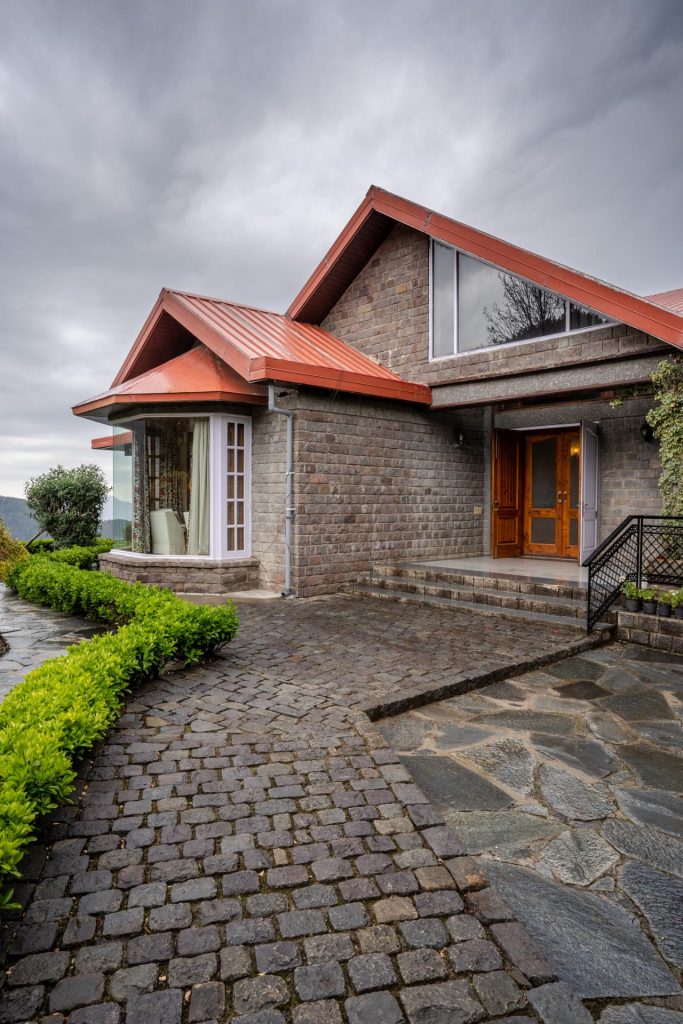 Stay in a Dome at Avalon, Uttarakhand
Always fancied living in an igloo? Just the thought of living within a glass-walled home away from this scorching heat seems so pleasant right now! And Lohono Stays has curated this experiential adventure for you right in time at Avalon in Uttarakhand. Nestled amidst the breathtakingly beautiful mountains of Kanatal, we have an igloo-style glass dome stay for a surreal vacation. Paired with home-style meals, bonfires, stargazing, and so much more, get ready to embark on the coolest getaway, quite literally.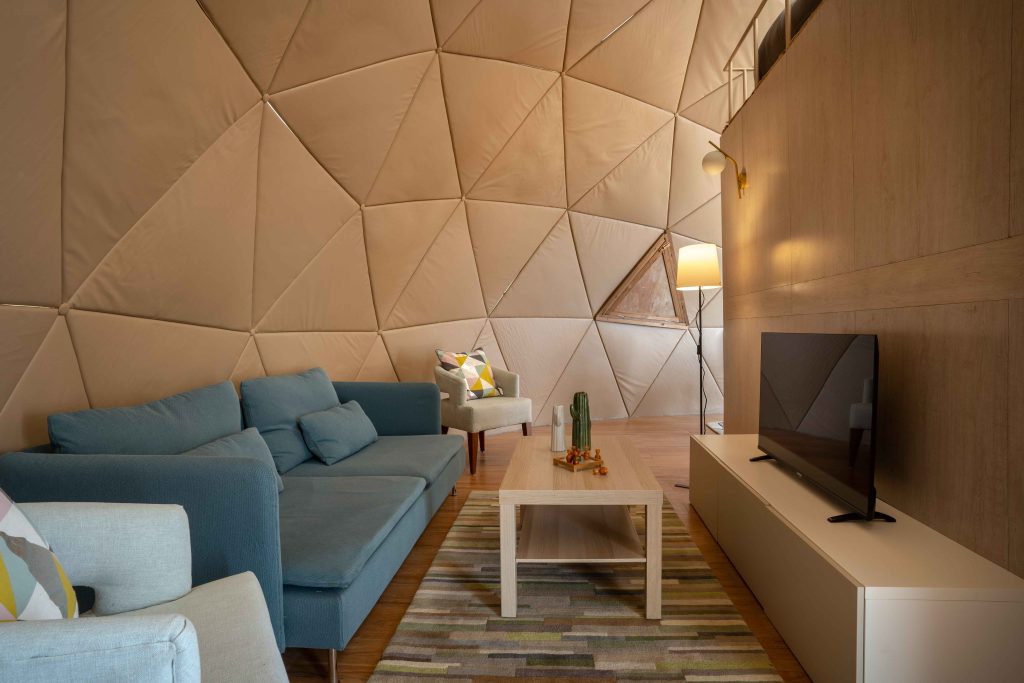 Home carved out of a mountain, The Ray in Alibaug
Step into a world of Balinese charm, earthy tones and lush surroundings at this unique villa near Mumbai. The Ray in Alibaug is a spectacular home carved out of a mountain! Named after the majestic Manta Rays, this pool villa in Alibaug offers a harmonious blend of bespoke architecture and rich natural beauty. Stone walls, natural foliage, log benches and granite tables, are the unfeigned elements that make this home. Let you feel close to nature in every corner. Infinity pool, mountain views, the warm rays of the morning sun and the sweet melody of the birds. This home brings a lovely synthesis of modern comforts and tropical settings. Always wanted to experience what Bali feels like? This pool villa in Alibaug gives a beautiful sneak peek.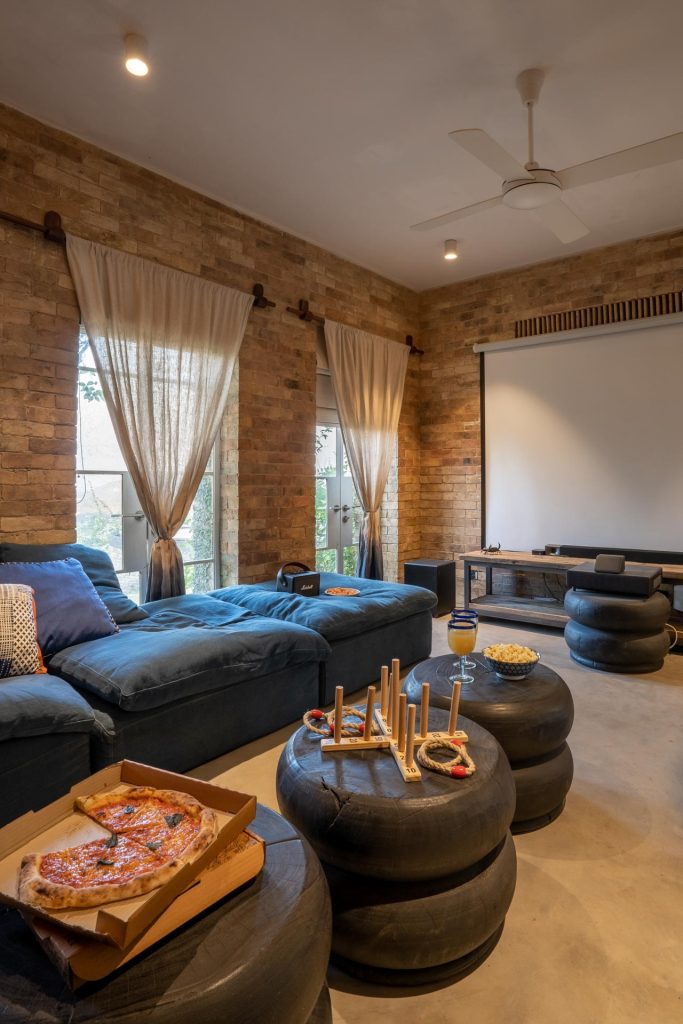 At Lohono Stays, we curate homes with a checklist that offers guests the best of both worlds. Our team of experts handpicks unique homes in India that embody the highest standards of quality, style, and elegance. Exquisite private villas offering truly unforgettable retreats, our homes offer a tour that transports you to a world of indulgence. Our stays are a far cry from the regular hotels that you will have grown accustomed to.
With us, you are not merely a guest. You're an integral part of an exclusive community of discerning travellers who seek unique holiday experiences in India. Our properties are a reflection of our values, where we believe that comfort, extravagance, and exclusivity should come as standard. Experiment with the pinnacle of sophistication and elegance with Lohono Stays. Here, every stay is a masterpiece and every weekend getaway is an entry to solace!