North India, with its rugged and picturesque landscape, is a destination that beckons to every traveller. Its uniquely frigid atmosphere is characterised by a palpable nip in the air and a misty ambience. All so soothing right now, as we experience the last few days of winter in the northern hemisphere.

North India's mystical terrain transforms into a breathtaking winter wonderland, with snow-laden hills and valleys as far as the eye can see. As the winter months progress, the regions slowly but surely transition to the spring season. The once snow-covered hills and valleys start to bloom, giving way to vibrant hues of green, pink, and red. What a sight to experience while you sip your coffee from the open balconies and walk in the lush gardens, of a home you can call your own.
North India's snow-clad mountains and valleys offer a respite from the monotony of the mundane. The scenic charm combined with the unparalleled hospitality of its people makes it ideal for visiting in winter as well as summer. So, pack your bags, and head to North India with Lohono Stays to experience the magic of the seasons in all its glory! We have a small guide on how you can explore the best of the region from the comfort of our luxury villas in the verdant landscapes.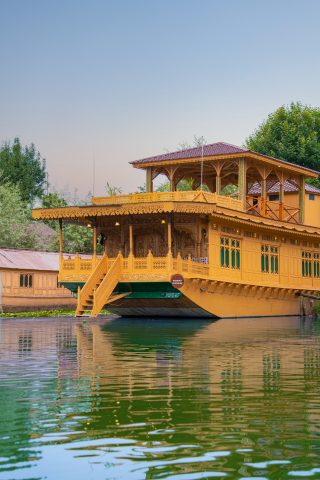 Srinagar, located on the foothills of the dignified Himalayas, is a land of wonder, beauty, and adventure. Rightly called "paradise on Earth" it has its own charm in every season of the year. The coveted Dal lake's majestic Himalayan peaks serve as an awe-inspiring backdrop to the stunning spectacle of snowfall. A visit to this exquisite tourist spot is an ideal way to immerse oneself in the spellbinding grandeur of nature.
The White House at Zaznar is a true masterpiece of architectural elegance and luxury, providing a haven of tranquillity and refinement. Surrounded by the awe-inspiring elegance of the region's natural splendour, it's the best escape for those seeking a touch of serenity and sophistication. A lavish six-bedroom home settled atop the scenic hills offers a symphony of unsurpassed luxury and natural grace. This two-story house embodies isolation and gives a tranquil retreat for individuals seeking a break from the dullness of daily life.
Another spot of idyllic beauty is Nigeen Lake in Srinagar. To experience its charm, stay in Harmukh Houseboat, an anchored home that gives you a glimpse into Kashmir's rich heritage. Sipping on the Kashmiri Kahwa, taking in the views of the lake and surrounding mountains is enthralling. You can explore the most picturesque destinations of Gulmarg, Sonmarg and Pahalgam from here.
The exquisite town of Kasauli, where time stops still and nature unfolds in all magnificence, is tucked in the peaceful Shivalik hills. The moderate climate makes it an all-season destination, offering its unique charms no matter when you visit. The beauty of Kasauli with its winding roads, greenery and quaint colonial-style buildings will fill your thoughts with peace.
If you are tempted to visit this idyllic town snuggled in the hills, experience the magic from the homely comfort of Ludlow House by Lohono Stays. The 3-storied home sits in a thriving garden with sweeping mountain views. Furnished with modern amenities it provides a perfect getaway for families and friends. With the dense garden and breathtaking sights with soothing sounds of nature as your constant companion, experience a memorable mountainside vacation. Wake up to birdsong, go on some adventurous trails, get your souvenirs from the local market and return with unforgettable memories of a luxurious weekend.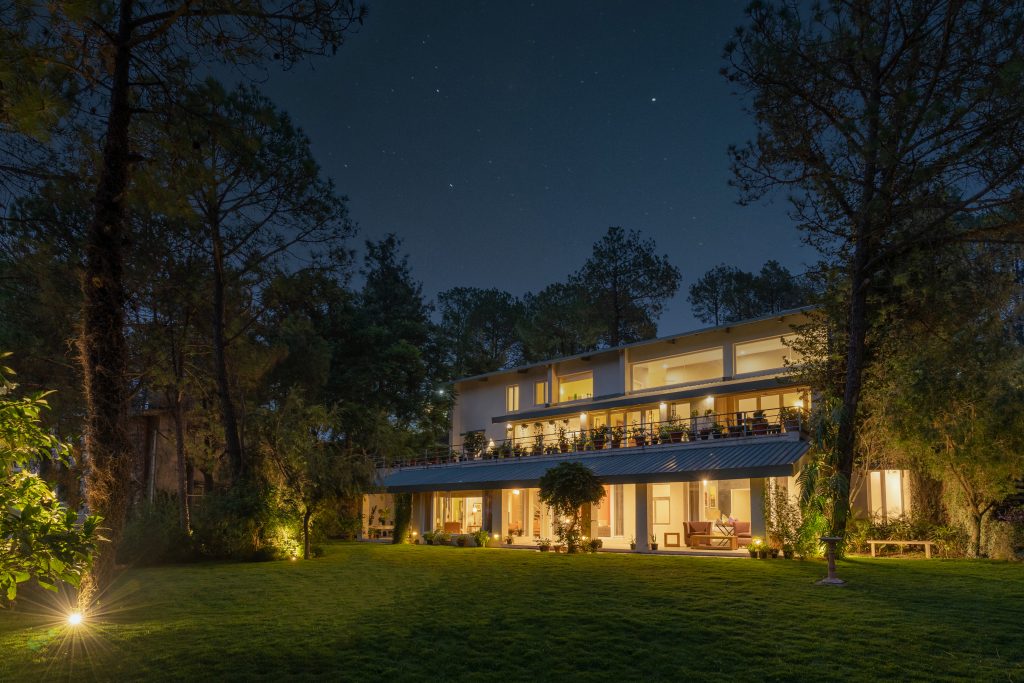 Bask in the fine majesty of Mussoorie, a scenic hill station nestled amidst the lush green valleys of Uttarakhand. With its temperate climate, this hill station offers a wealth of activities and tourist spots to explore around. Whether you seek the thrill of adventure sports or the quietude of nature walks, Mussoorie promises to delight and enchant you.
If you have always wanted to stay in a mountainside home with uninterrupted views of the majestic hills, Avalon by Lohono Stays is where you should be. Located at 8500 ft in a quaint hamlet of Kanatal, you stay within panoramic sights of the enormous Himalayas. Your eyes will remain fixated on the stunning views offered from the large decks, from sunrise to sunset. Curl up with a book or take hikes that begin right outside the home, this home fulfils all your needs o for a thrilling vacation with luxurious accommodations. We won't be surprised if you end up making your retirement plans here.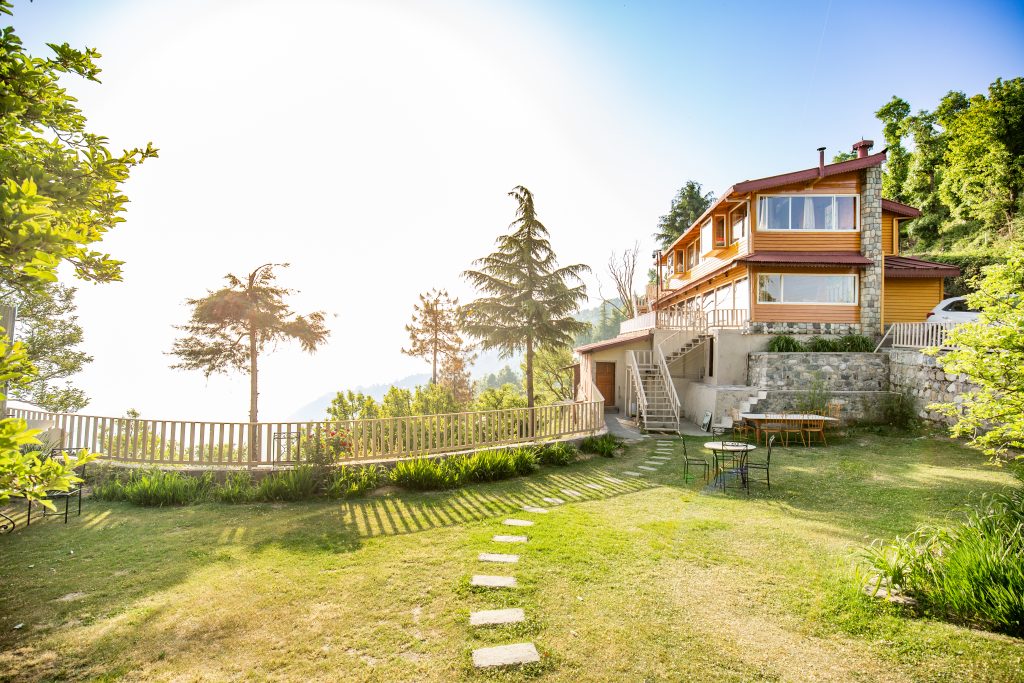 If you don't want to take the winding roads up the hills, we also have something on the lower altitude of Shimla. Did you know Shimla is also called the queen of hills? Probably because the surreal landscapes of this mountain town will find a way into your heart. If not, we know a serene retreat at Villa Serra by Lohono Stays definitely will. It's a heritage home that even features an expansive lawn surrounded by lush greens, where you will be tempted to roll out in the shadows of the noon. The toasty fireplace can witness your conversations with warmth and laughter. With rusty wooden ceilings, antique lamps and classy furnishings with indoor plants, this villa in Shimla oozes comfort tied to luxury.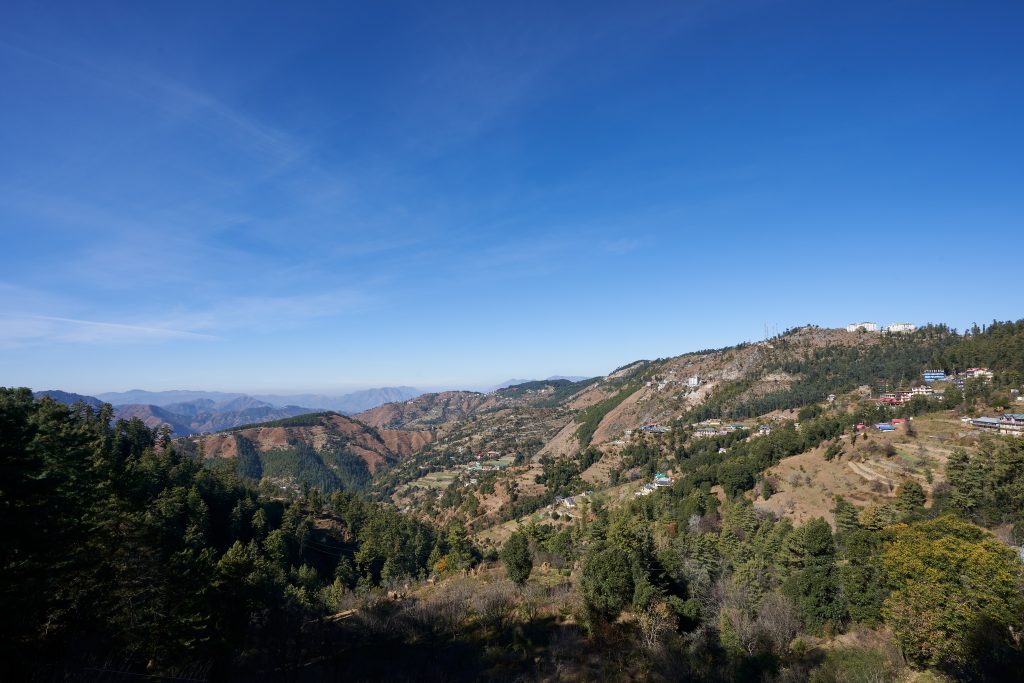 Gurgaon, a bustling metropolis that lies in the Indian state of Haryana, attracts travellers with its dynamic atmosphere, melding modernity with traditional values. The city's thriving populace is indicative of its effervescent spirit, but also leaves a constant need to head out and rejuvenate. Gurgaon's enviable location is in close proximity to the national capital of Delhi. It grants visitors the opportunity to explore historical and cultural landmarks, including the great Aravalli Hills. In addition, Gurgaon's climate and verdant parks and gardens offer the ideal respite from the city's frenetic pace.
To take a dose of rejuvenation, head to The Beri House at Sadhrana Bagh by Lohono Stays, a timeless haveli nestled among mustard fields that echoes history. This summer-ready haveli is fashioned with deep verandahs, a flat roof, and breezy walkways. It features five bedrooms decorated with modern interiors, offering a welcoming comfort. Complemented by the playful sun rays that enter through the stained glass arches of your balcony. This home presents soothing comfort to replenish love and warmth in the company of your family, which you miss on busy working days.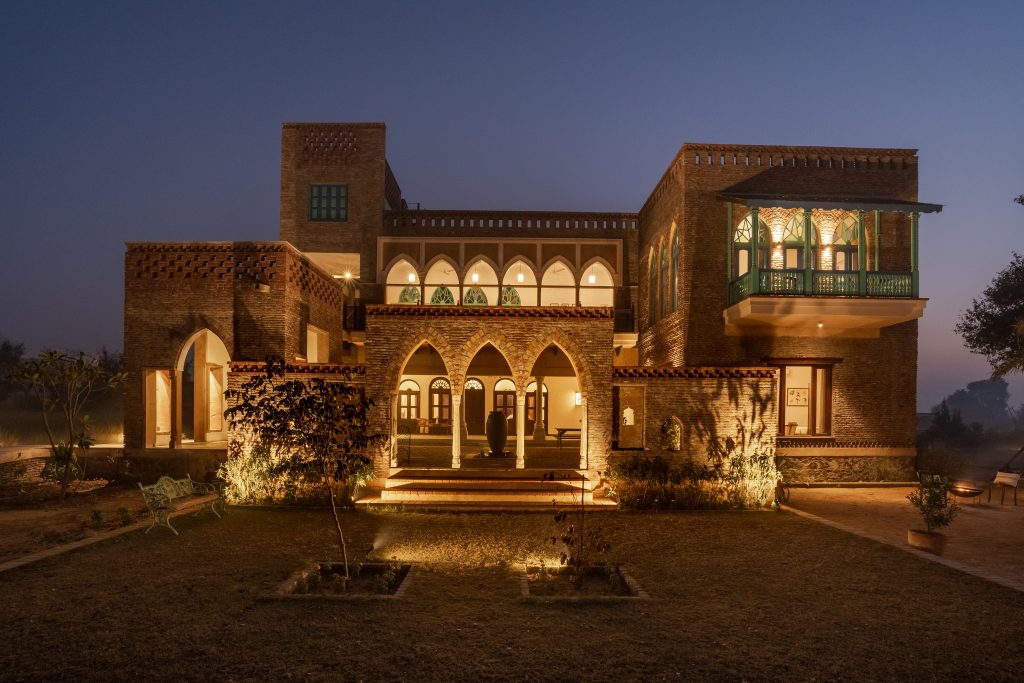 You may have planned and visited parts of North India a number of times. Nature puts on an enticing show, something that has been continuing through these past months of snow. Pine forests and coniferous trees drenched in snow put on a scene straight out of Hollywood movies. As the summer sun rises, the pleasant nip in the air stays. When you have tastefully designed homes that ensure top-notch services, you feel like you're here to stay. At Lohono Stays, we have we offer global cuisines and local specialities, to ensure your vacation is a scrumptious affair. With a kind hospitality team to take care of your needs, you will be pampered with comfort – a feeling that you chase every few hardworking months. If you are now tempted to explore the Northern belt of India, choose our homes to dive into it luxuriously.