Road trips are so exhilarating and often said to build character. Rather than reaching a spot with the fastest mode of transport, when you traverse through states and winding lanes, it sparks the excitement to explore around. It is these journeys, tuned-in to your favourite playlist, taking turns driving, sharing moments and taking silly nap pictures that leave an indelible mark on your travel diary. If you want to take a road trip soon but are unsure where to, you can explore the wilderness at Jim Corbett National Park in Uttarakhand. If you choose to stay within our prime accommodations – Homestead, you are in for an experiential retreat that also tickles your adrenaline.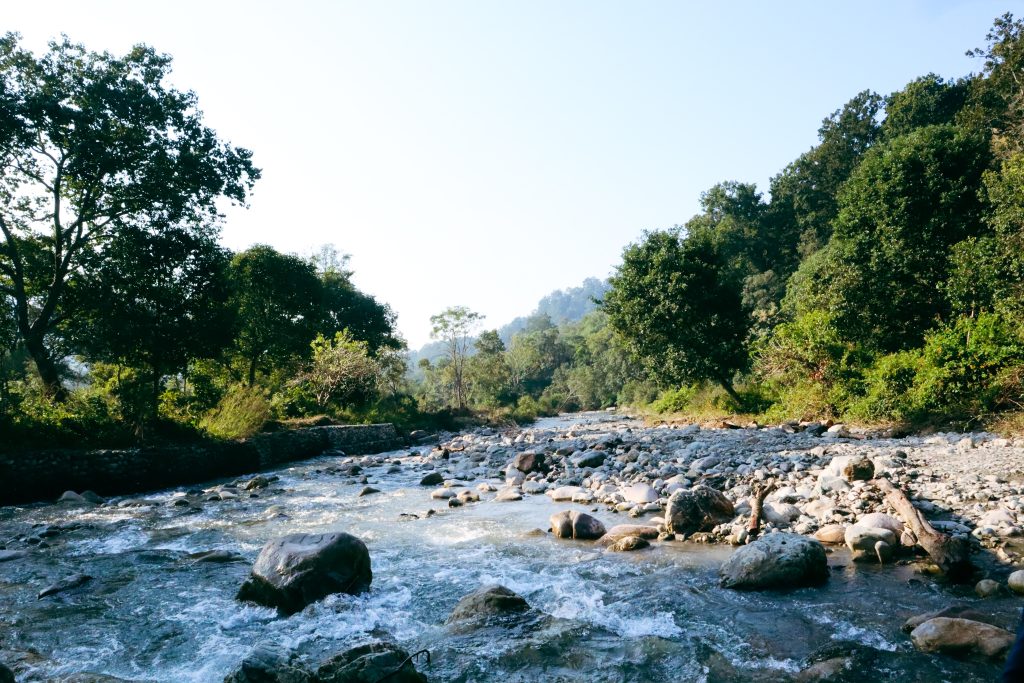 Homestead in Jim Corbett by Lohono Stays offers a tranquil retreat in the midst of nature. An expansive home close to India's oldest tiger reserves, it has 13 bedrooms divided into four tent-style structures. One can explore the thrilling wilderness and natural beauty in comfort. The Homestead is a perfect getaway for anyone seeking a break from the monotony of city life. Indulge in world-class amenities, enjoy mouth-watering delicacies, and soak amidst natural splendour with guided tours in the forest surroundings. Whether you want to relax or replenish your soul with some thrilling activities, we have everything you need for an unforgettable vacation.
Thrilling Adventures at Homestead in Jim Corbett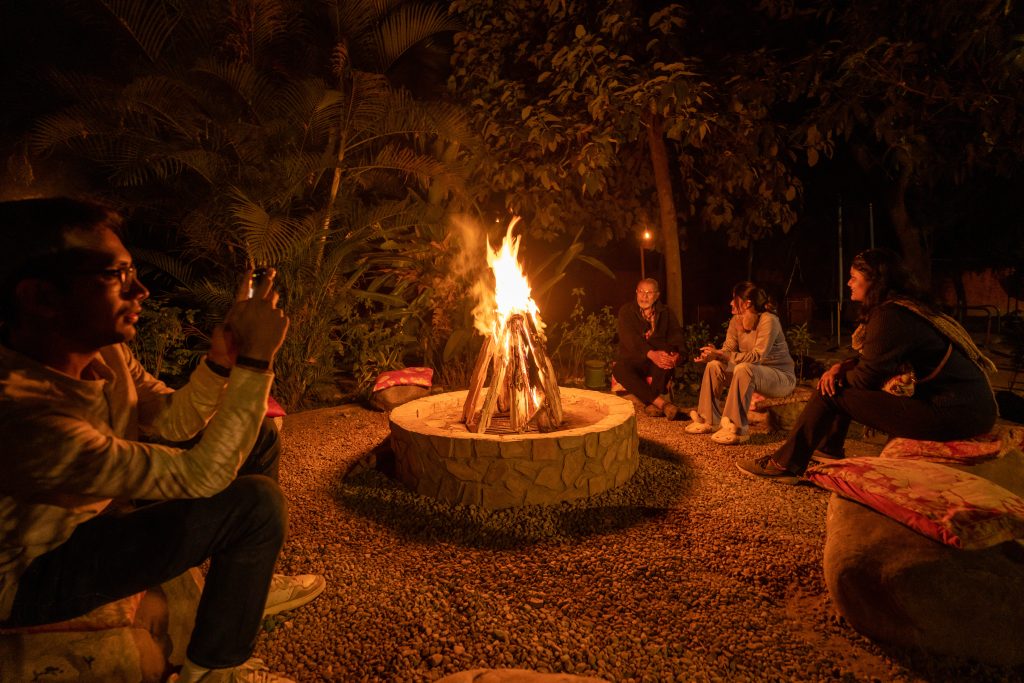 Bonfire Nights in the Garden: Unwind and let the magic of a warm and inviting bonfire at The Homestead's garden captivate your senses. The serene surroundings of the jungle, the clear dark sky, and the soulful tunes of birds retreating birds let you enjoy the peace within the place. Indulge in roasting marshmallows and sharing spooky tales with your cousins or friends. The Homestead's garden is perfect to relax after a long day of adventure around. Sit back and let the warmth of the bonfire be the companion of the hearty conversations. With the forest as your backdrop, the flickering flames of the bonfire will create a mesmerizing ambiance to soak up. Every night, you can sit out, look at the stars above and connect with your loved ones and create bonds that will last a lifetime. Share stories, exchange laughter, and make unforgettable memories with your family and friends.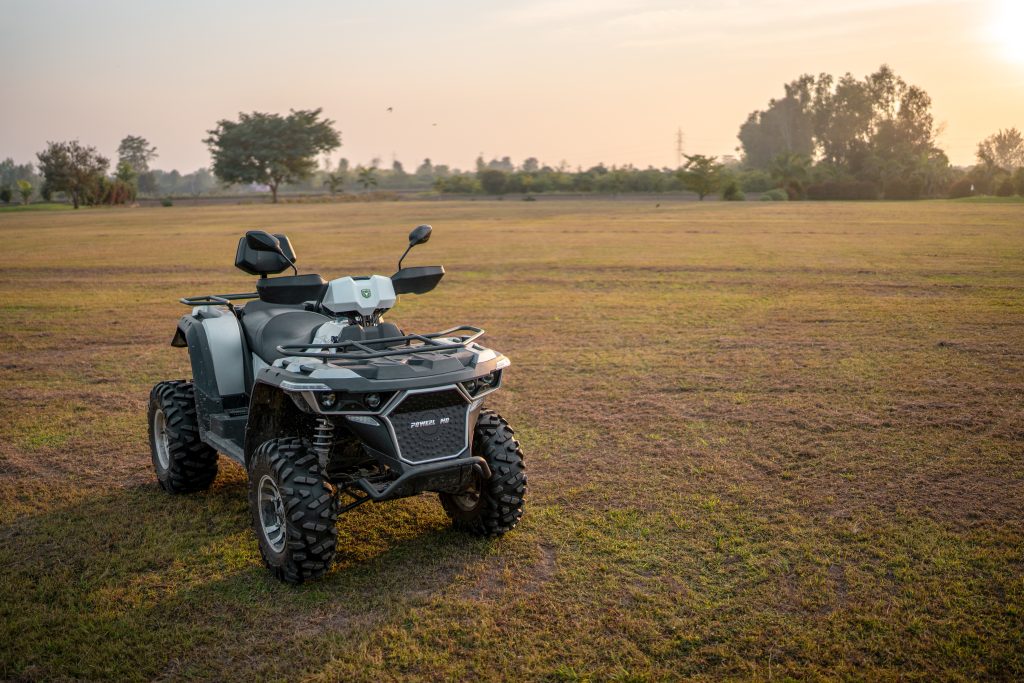 Roaring ATV Bike Rides on the Property: If you feel the rush in your adrenaline, how about some ATV bike riding? Escape the mundane with Lohono's ATV bike rides in Jim Corbett. As you manoeuvre through the diverse terrain of the national park, through dense forests, rocky paths, and open meadows, you will have a roaring time, no doubt! Our team takes every precaution to ensure your ride is safe and exhilarating. It lets you fully immerse in the natural beauty of the surroundings while your heart thumps with the happy rush!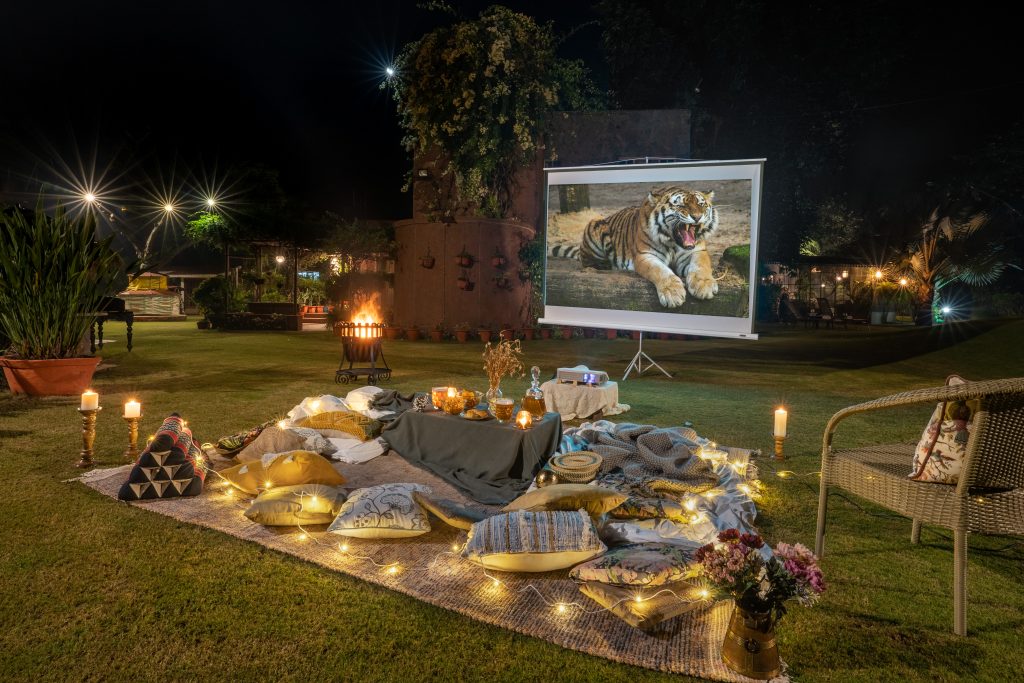 Movies Under the Starry Night Sky: Always dreamt of watching a movie under the open skies? At Homestead, we make this dream come true! You have access to an exclusive outdoor movie-watching experience at Homestead. The carefully curated movie selection is designed to cater to all tastes for family viewing. With comfortable seating arrangements, a state-of-the-art audio system, and the breathtaking setting of the wilderness, it is a truly immersive experience. Make sure to add this unique activity to your list of must-do activities at Homestead. Whether you are a family or a group of friends, this movie night under the stars adds just the pinch of magic to an unforgettable vacation.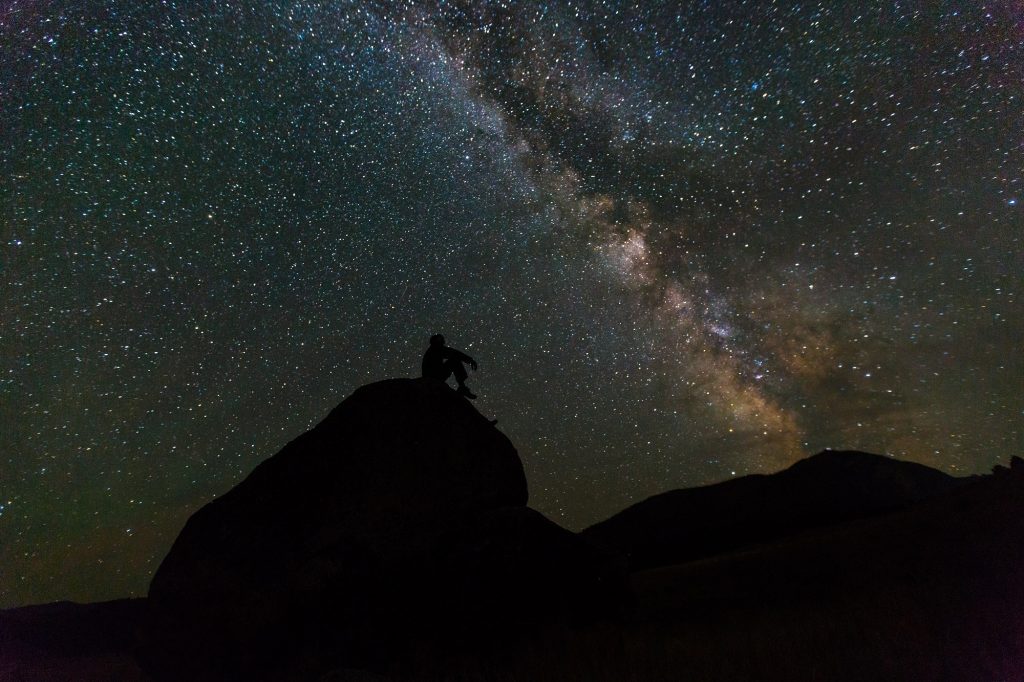 Stargazing: Away from the city's blinding lights in the verdant forests of Jim Corbett, look up to see galaxies peering at you! And not every day will you find a homestay with its own observatory! At Homestead, you can engross in the sheer magnificence of the starry sky and learn more about our universe with a guided telescopic experience at the observatory, TARA. The guides will walk you through, teaching you about visible stars, constellations, planets, and the history of our galaxy. It's an incredible opportunity to develop a greater understanding of the cosmos and our place in it. Picture yourself with a telescope gazing up at the endless expanse of the night sky in the company of your loved ones. It's a once-in-a-lifetime experience that you can gift your family.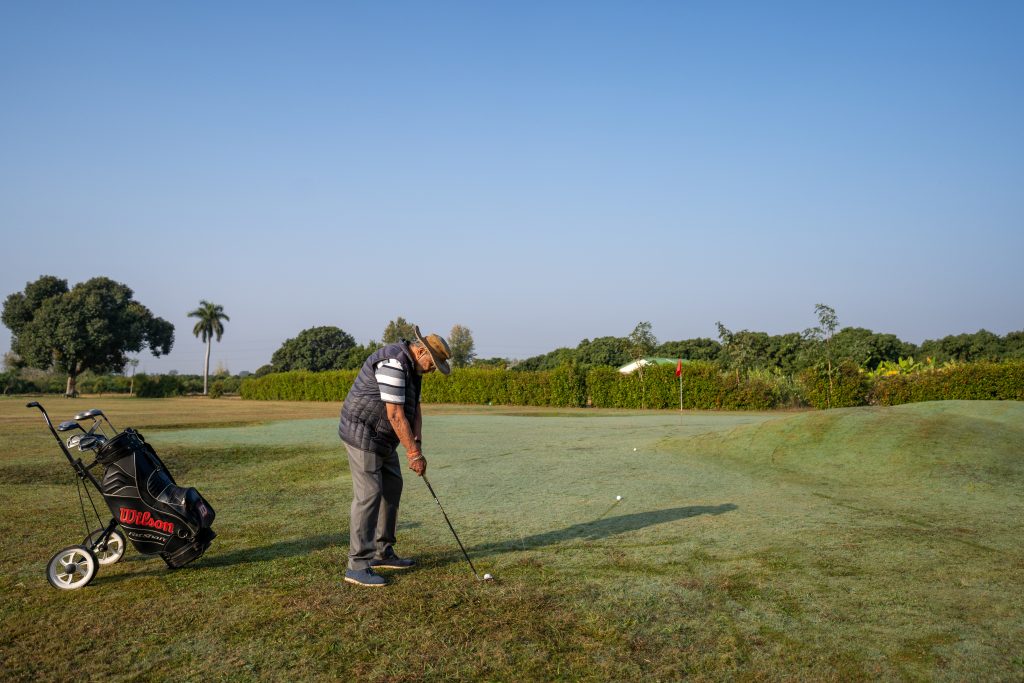 Golf Course: Step onto the immaculately manicured greens of The Homestead's nine-hole golf course, surrounded by the breathtaking beauty of Jim Corbett National Park. The perfect balance of tranquillity and competitiveness awaits you on this serene golf course, nestled amidst verdant landscapes. Whether you're a seasoned pro or a beginner, the golf course offers a delightful experience for everyone to take a shot at. We have taken care of the design, providing a challenge for the seasoned golfer and also being approachable for novices. It's a perfect family activity to put your skills on display, take on some competitive spirit or get a hang of the sport. Try your luck with a game or two.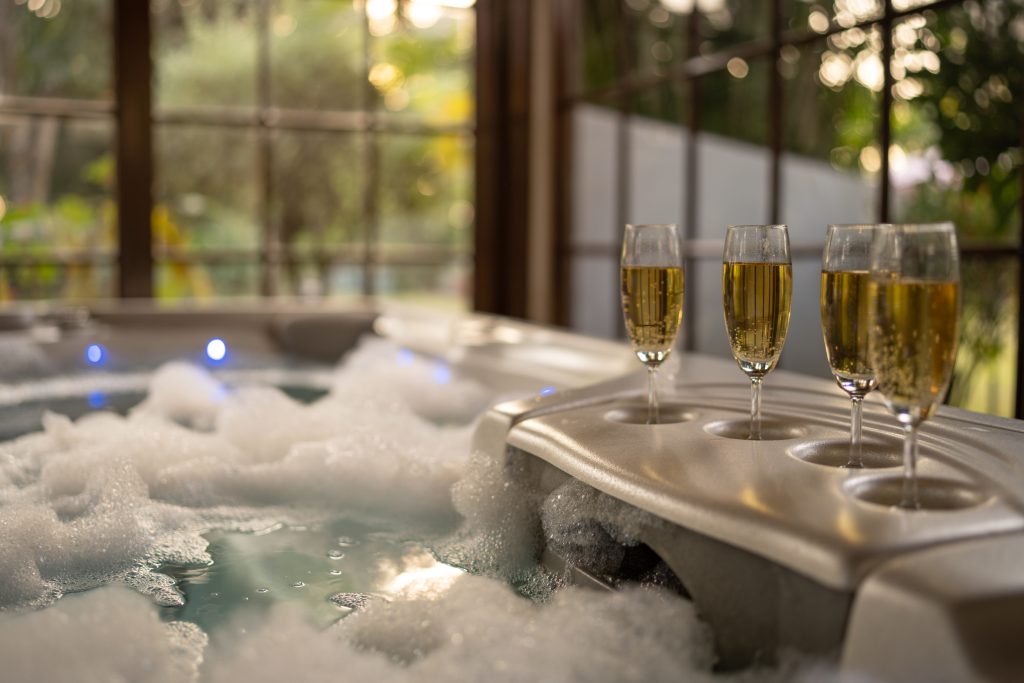 Jacuzzi and Sauna: To relax in a hot bath after a long day is so rejuvenating, as your tiredness is absorbed away, with a feeling of rejuvenation taking over. After a day filled with exciting adventures, indulge in a luxurious Jacuzzi and sauna session at Homestead. The expert staff at Lohono ensures that every guest has an unparalleled experience with their top-of-the-line facilities. Loosen up and let the warm water soothe your aching muscles. You can also relax in the sauna and let the heat and steam invigorate your body and mind. It will be a peaceful and serene atmosphere, where the only sounds you hear are the gentle bubbles of the Jacuzzi and some distant birdsongs.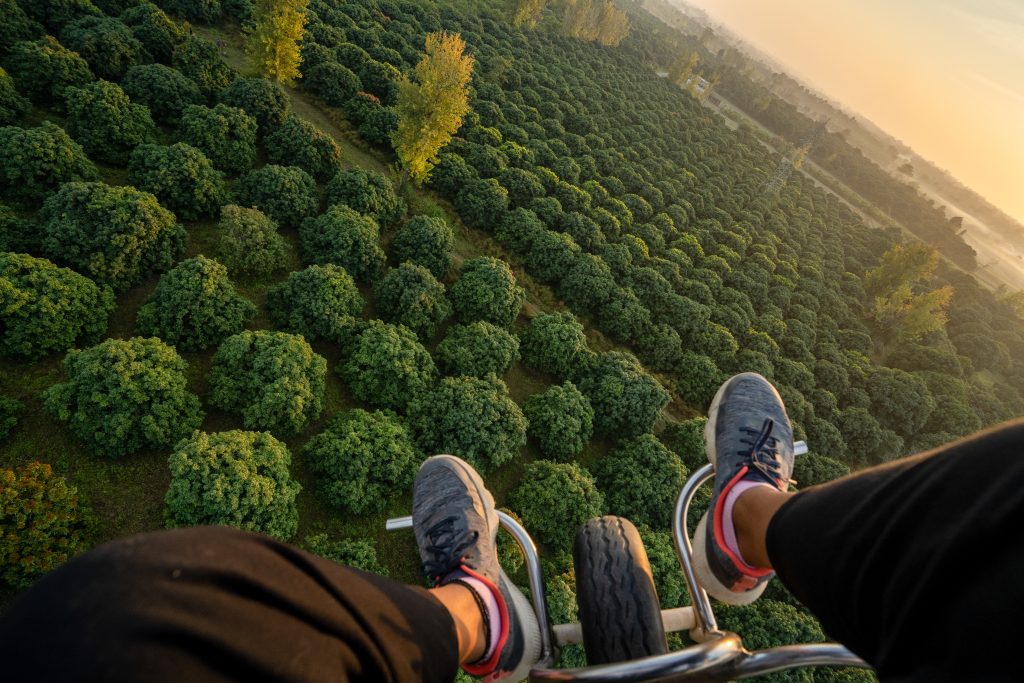 Paragliding: To top your adventurous trip with a full-throttle experience, you can also take the paragliding experience at Jim Corbett. It is another guided activity we host for our guests. Feel the thrill of gliding through the forests, enjoying a bird's eye view of the green cover and dense forests, as you soar with an expert. The memory of these views and the thrill will remain etched on your mind for days to come.
There is so much you can do around here, and if you are a bike and car buff, you can get to look at the marvelous collection of Homestead's homeowners. You'll be amazed by all the spectacular amenities this property has to offer its guests, including a dedicated space for some of the finest bikes and airplanes! 
Hold Your Events and Celebrations in The Wilderness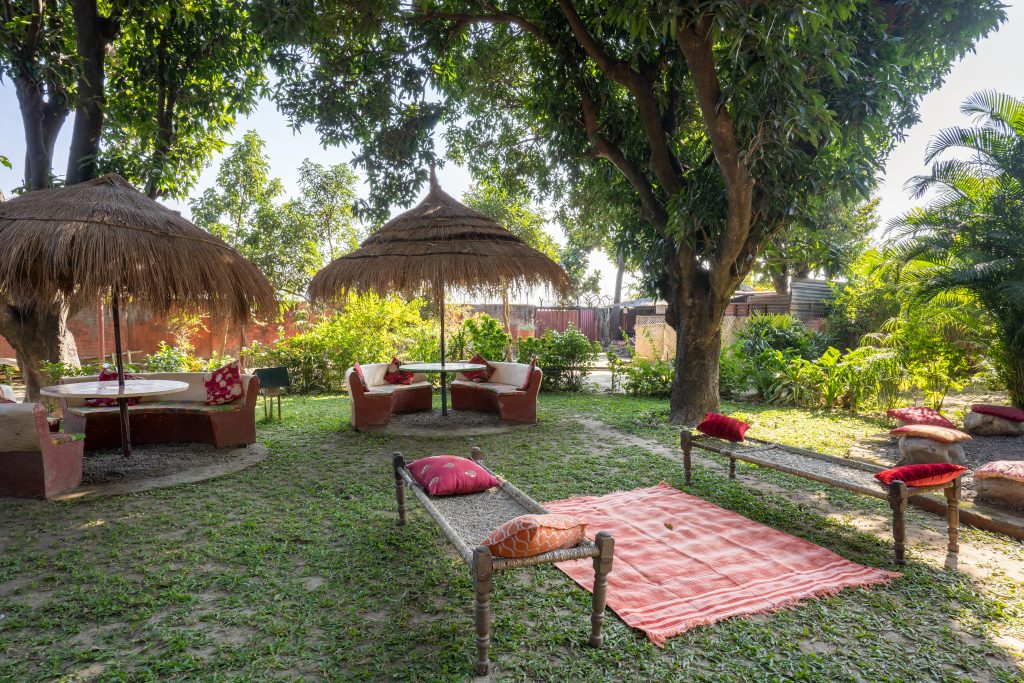 If you have always dreamt of having your birthday celebrations or marking your wedding function in pristine locales, then The Homestead can be the perfect host. We welcome people to celebrate their special occasions in intimate settings, without compromising on the aura and joy that every function brings to a family. Celebrate your birthdays on the lawns or have your engagement ceremonies in the best of nature… With an expert management team to take care of all arrangements, you just have to grace us with your presence.
The Homestead boasts an abundance of outdoor activities and serene experiences amidst natural beauty, ensuring a wholesome vacation for guests. The perfect blend of adventure and luxury makes this home a top-notch destination to have a staycation in the wild. We have crafted an unparalleled experience that promises to leave you with memories that will endure for eternity.
From the enchanting movie nights under the stars to the invigorating stargazing sessions with a knowledgeable guide, every moment is to be cherished. Every day spent at this luxurious home is a testament to Lohono Stays' unwavering commitment to providing an adventure that transcends the ordinary.