When one thinks of Goa, the image of pristine beaches and the sparkling sea immediately comes to mind. Or maybe you think of bars on the beach, and dancing the night away with your friends. Can you even imagine Goa without beaches? There's actually much more to this coastal gem than sandy shores and azure waters. Walk with us, as we take you through the lesser-known wonders of Goa, away from the beaches and into a world of adventure and culture. And what better way to enjoy these beach-free experiences in Goa, than by staying at one of Lohono's luxurious villas in Goa? Let's dive in and discover the wonders of Goa – beyond the beaches.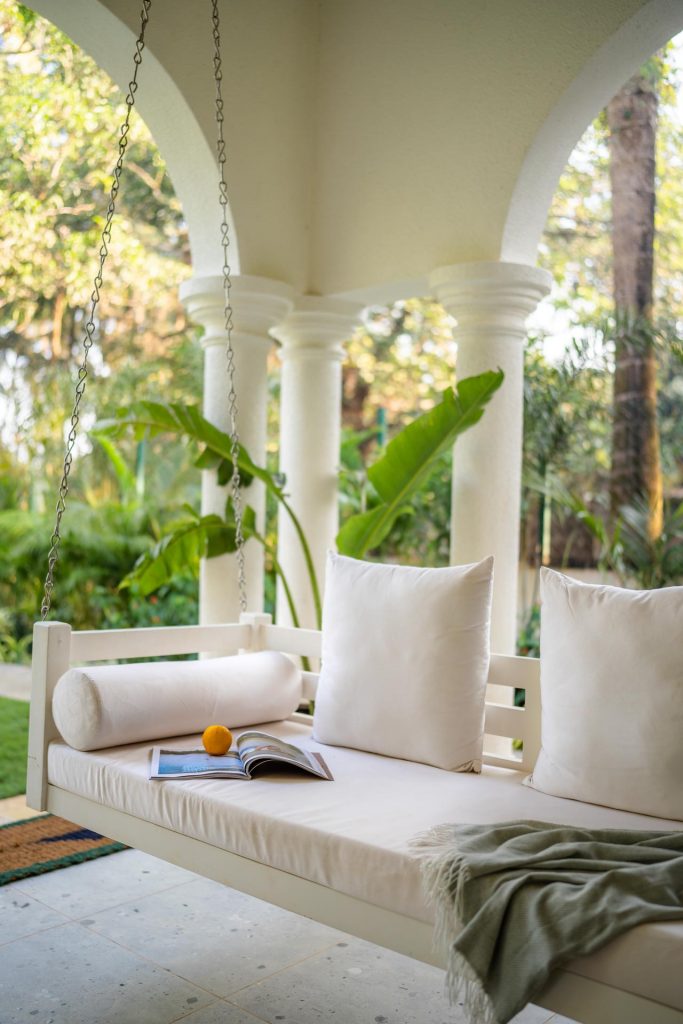 Into the Wild: Immerse yourself in Goa's Sanctuaries
Bet you didn't know that Goa is home to several wildlife sanctuaries. These sanctuaries offer a captivating glimpse into the region's rich biodiversity. The Bhagwan Mahaveer Wildlife Sanctuary, located near Mollem on the Western Ghats, is a must-visit. Home to diverse flora and fauna, you'll find animals like the Indian bison, sloth bear, and Sambar deer. Next, head to the Cotigao Wildlife Sanctuary, in Canacona, which boasts lush vegetation and rare wildlife, including flying squirrels, Indian pangolins, and Malabar pit vipers. For bird enthusiasts, the Salim Ali Bird Sanctuary, nestled on Chorao Island in the Mandovi River, is paradise. Spot kingfishers, herons, and various migratory birds. Immerse yourself in the natural wonders of these sanctuaries for an unforgettable wildlife experience in Goa. And wouldn't it be nice to come home to a spacious, luxurious villa after an adventurous day at the sanctuary?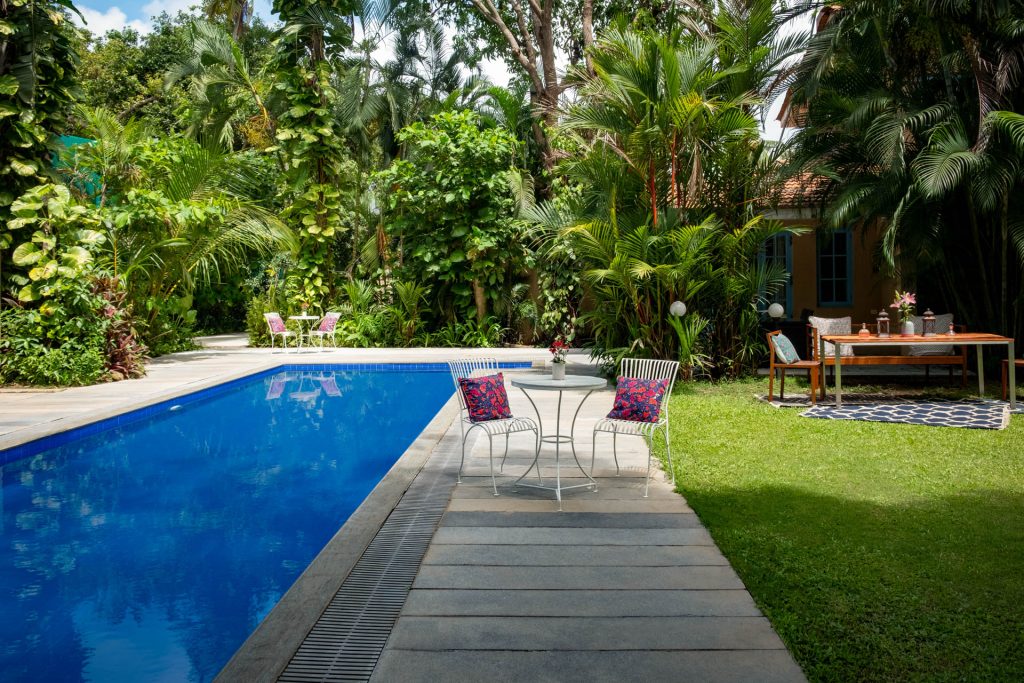 Book Villa Nimaya, a dreamy villa 1 hour from Mollem & Canacona
Unravel Goa's Glorious Past: Explore Heritage Trails
Discover the cultural legacy of Goa through its enchanting heritage trails. Explore the UNESCO World Heritage Sites in Old Goa, including the Basilica of Bom Jesus and Se Cathedral, which showcase exquisite Portuguese architecture. Wander through Fontainhas, the charming Latin Quarter of Panjim, adorned with colourful colonial-style houses, art galleries, and quaint cafes. Dive into the past at Fort Aguada, overlooking the Arabian Sea, offering panoramic views and historical insights. Don't forget to visit the historic Reis Magos Fort, perched on the banks of the Mandovi River, with its rich heritage and captivating vistas. And what's fortunate, is that we have a pristine villa right in Reis Magos for you! These heritage trails offer a glimpse into Goa's past, something for history enthusiasts and culture lovers alike.
Book Belas Casas, Reis Magos – 15 mins from Panjim & Fort Aguada)]
Spice Trails of Goa: A Sensory Delight in Nature's Abode
Embark on a fragrant journey through Goa's captivating spice plantations. The Sahakari Spice Farm, nestled in Ponda, offers an immersive experience to witness the cultivation of cardamom, pepper, nutmeg, and other aromatic spices. You can go on interactive tours, learn about their traditional uses and medicinal properties, and the region's spice trade history. Head to the Tropical Spice Plantation, near Keri, where verdant landscapes house an array of spices. Discover the unique process of harvesting and processing spices, culminating in a delightful traditional meal infused with their flavours. These plantations not only allow you to connect with nature but also offer a sensory delight like no other.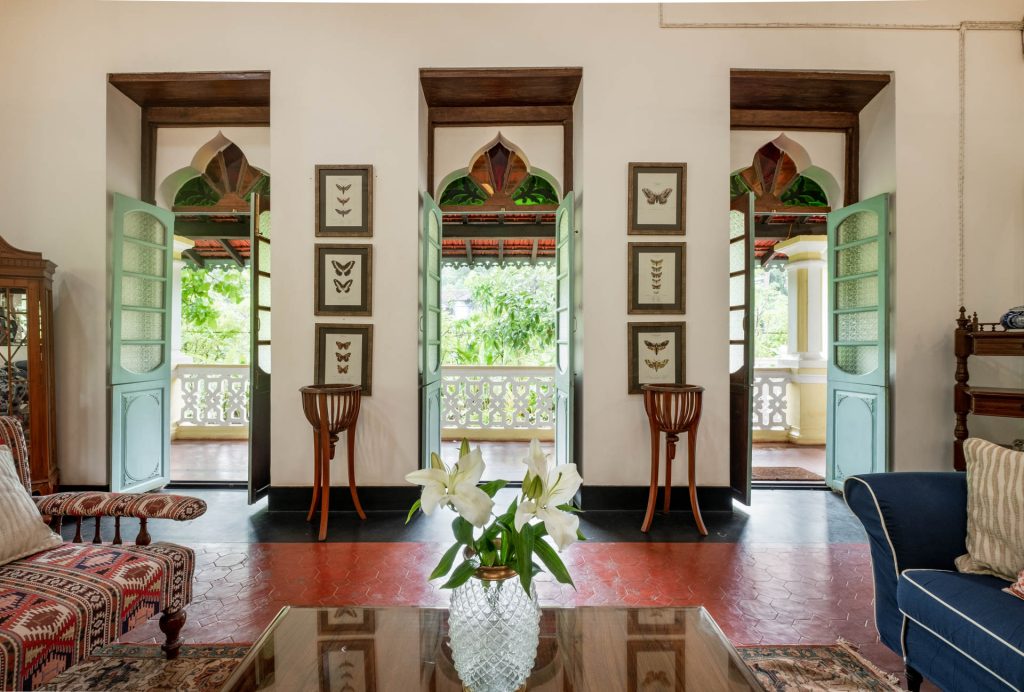 Check out Bastora House (1 hour from Ponda & Keri)]
Goa's Cascading Gems: Discover Enchanting Waterfalls
A water-lover, but tired of the beaches? Check out Goa's refreshing waterfalls, an enchanting respite from the coast's tired charm. Dudhsagar Falls, situated on the Mandovi River in Sanguem, is a sight you don't want to miss. With its glowing cascade that looks like flowing gems, it's a majestic sight – especially during the monsoons. You can enjoy a thrilling trek through lush forests to witness its awe-inspiring beauty up close. If you're looking for something a tad bit more peaceful, head to the Arvalem Waterfall, nestled in Sanquelim, where the falling water creates quiet serenity. Take a dip in the natural pool, surrounded by rocks. These waterfalls offer a perfect blend of adventure and tranquillity.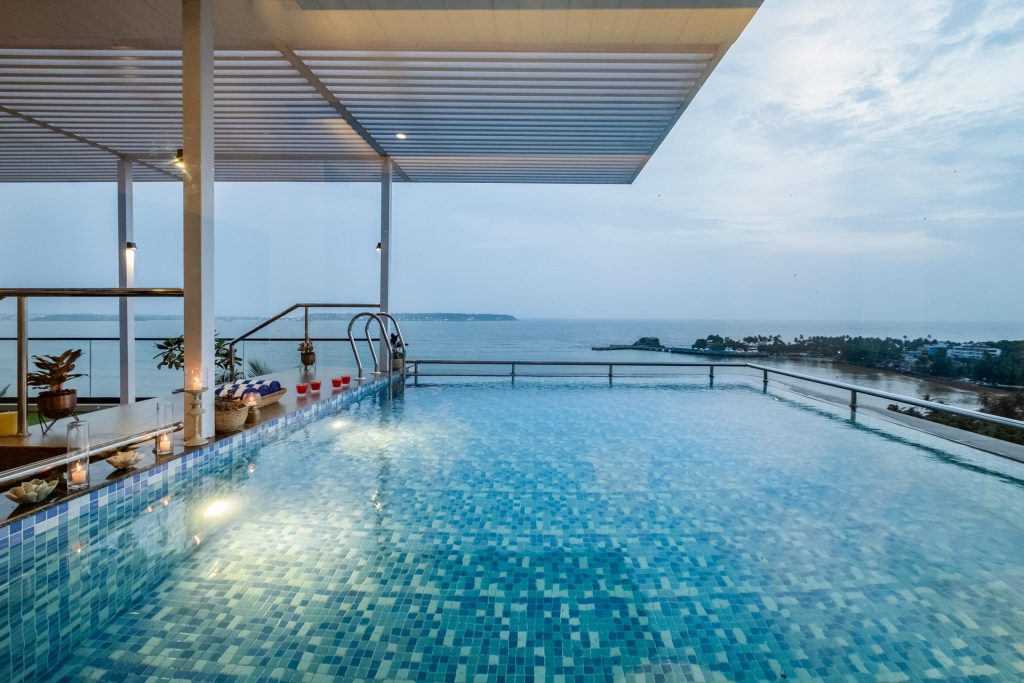 Check out Villa Solace, Dona Paula – a dreamy getaway 1 hour from Sanguem and Sanquelim
Roam the Untamed: Unforgettable Treks in Goa's Wilderness
Take in Goa's breathtaking beauty while on an exhilarating trek, a chance to see the region's natural wonders from the inside. The Dudhsagar Waterfall Trek takes you through the Bhagwan Mahaveer Wildlife Sanctuary, near Mollem, to witness the majestic Dudhsagar Falls in all its glory. This is a moderate-level trek, and it will reward you with unique, panoramic views. For a thrilling experience, embark on the Chorla Ghat Trek, located near the Goa-Karnataka border. This trail leads you through dense forests, offering glimpses of rare flora and fauna. From lush valleys to cascading streams, these treks promise an unforgettable journey into Goa's untamed landscapes. An experience that will leave you in awe of nature's wonders.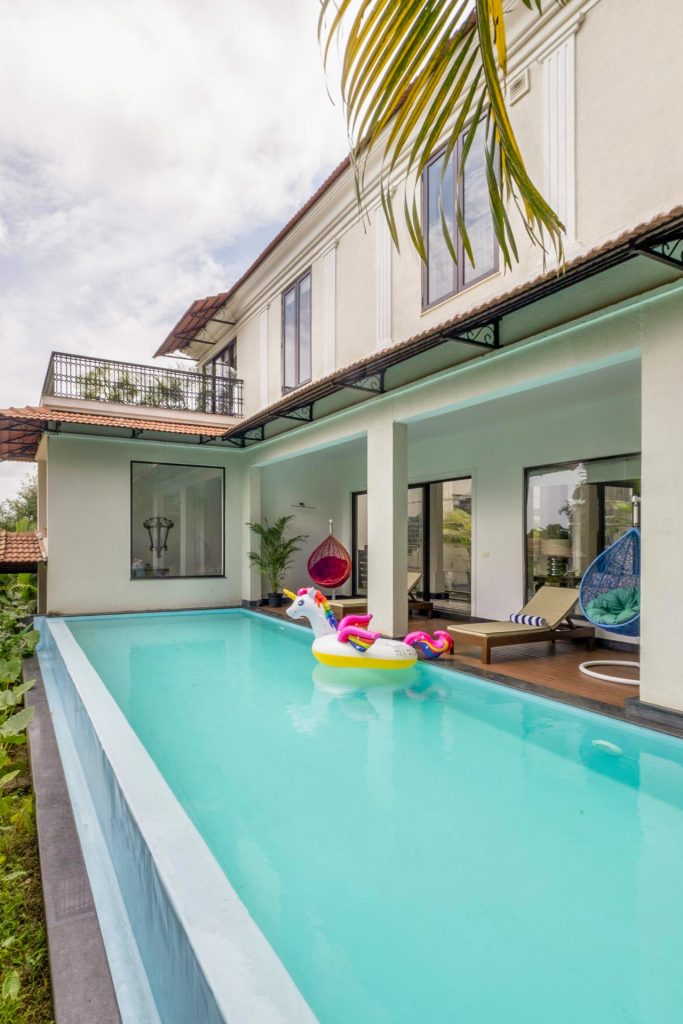 Timeless Marvels: Explore Goa's Enigmatic Caves
Did you know Goa is also home to numerous ancient caves – and they can give you a glimpse into the region's geological history? The Arvalem Caves, located in Sanquelim, showcase ancient rock-cut architecture, dating back to the 6th century. If you're intrigued by history, don't miss these caves. They also offer a tranquil scene where you can meditate and reflect, for those of you who look for that. Rivona Caves, situated in Sanguem, provide an intriguing experience with their unique carvings and sculptures. These caves hold immense archaeological significance, and those seeking a deeper understanding of Goa's ancient past and cultural heritage must visit them. If this is why you decide to visit Goa, choose one of Lohonos' villas in Anjuna – and get the best of both worlds!
Serenity and Serendipity: Embrace Wellness in Goa
Goa offers a plethora of enriching yoga and wellness experiences where you can start your journey of transformation. The serene surroundings of Anjuna and Arambol host renowned yoga retreats and wellness centres, offering expert-led classes in various yoga styles. Embrace holistic healing with Ayurvedic treatments and meditation sessions, promoting mental and physical well-being. These immersive experiences amidst nature's tranquillity provide a perfect escape from the daily hustle, allowing you to reconnect with yourself and find inner peace. And with a comfortable stay at one of Lohono's villas in north Goa, whether you are a seasoned practitioner or a beginner, these yoga and wellness retreats in Goa are for you if you seek a harmonious balance of mind, body, and soul.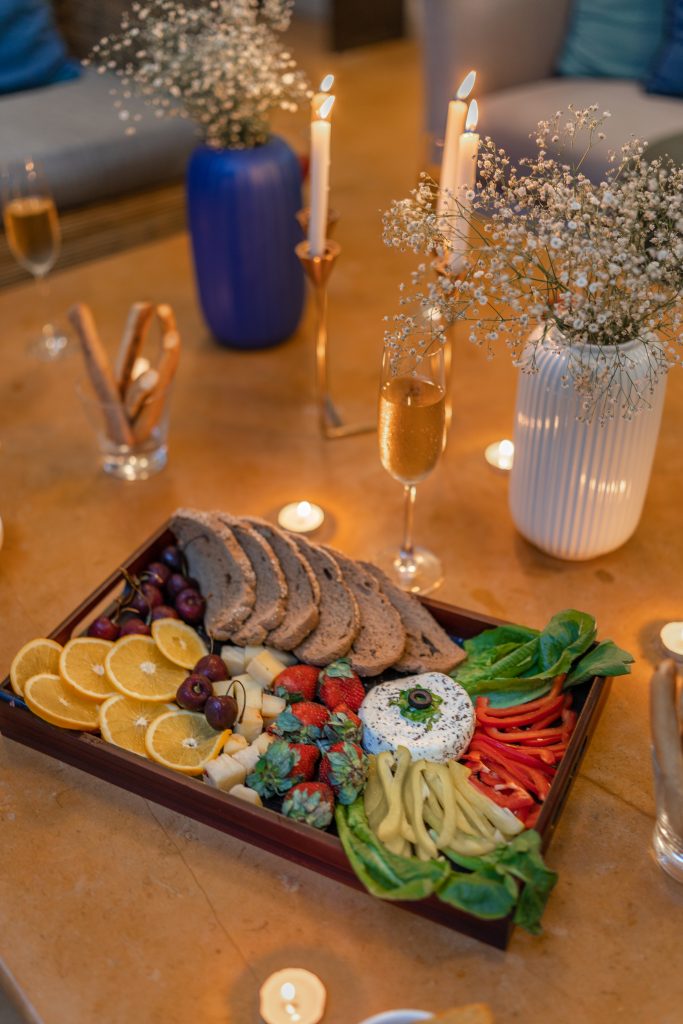 Aesthetic Exploration: Goa's Vibrant Art Galleries & Cafés
Take yourself on an aesthetically pleasing journey through Goa's vibrant art galleries and cafés, where creativity, culture and cuisine converge. Discover the artistic and culinary gems of Goa tucked away in its captivating galleries and charming cafés. In Panjim, visit Sunaparanta Goa Centre for the Arts, offering contemporary art exhibits and cultural events. Head to Kerkar Art Complex in Calangute, to admire the works of renowned Goan artist Subodh Kerkar. After an artistic journey, unwind at Café Bodega in Panjim, known for its serene ambiance and delectable European cuisine. Next, visit Artjuna Café in Anjuna. This is a vibrant spot that hosts art workshops and live music, complemented by scrumptious delights.
And you guessed it, we have villas near Anjuna crafted for you. Not to mention, some say Artjuna is the best breakfast spot in Goa! These galleries and cafés in Goa offer a unique blend of creativity and culinary delights, making them a must-visit for art enthusiasts and food lovers alike.
Goa's Colourful Markets: A Shopper's Paradise
Let yourself loose on a shopping spree through the bustling local markets of Goa that offer a treasure trove of cultural delights. The Anjuna Flea Market, held every Wednesday, entices visitors with a diverse array of handicrafts, jewellery, clothing, and souvenirs. Head to Mapusa Market, held on Fridays. Explore the authentic flavours of Goa through its spices, fresh produce, and traditional Goan delicacies here. These vibrant markets are a true reflection of Goa's rich heritage and offer an opportunity to connect with the local community while indulging in a memorable shopping experience.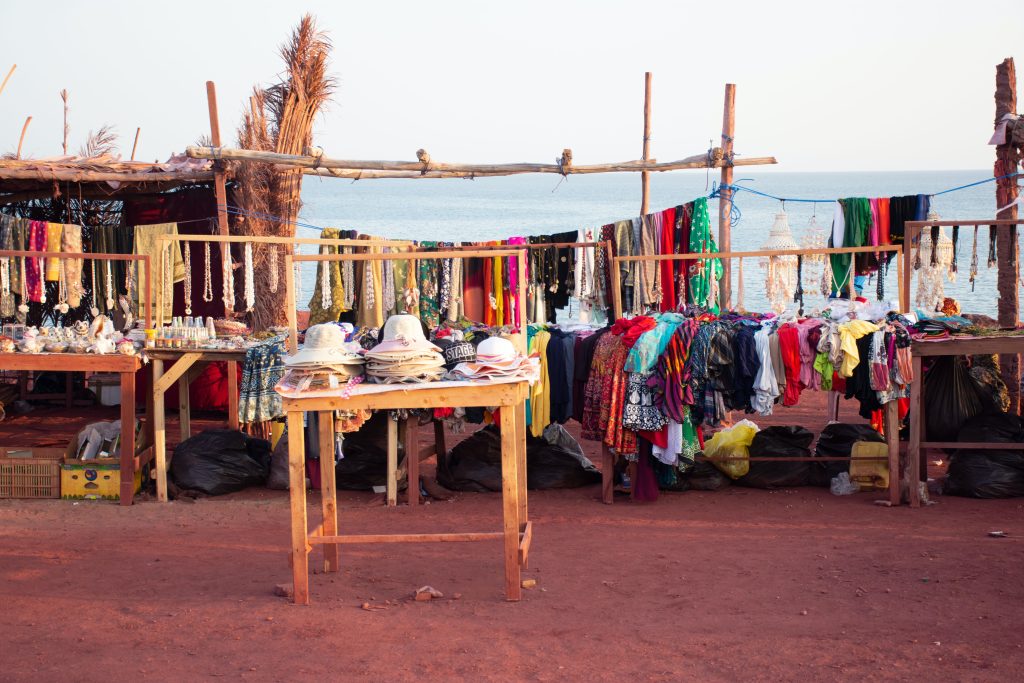 Sunset Serenade: Experience Goa's Mesmerizing Sunset Cruises
Indulge in the mesmerising beauty of Goa's sunset cruises, a perfect way to witness nature's magical spectacle from some of the most picturesque sundowner spots in Goa. Over the Mandovi River, Panjim, these cruises offer stunning views of the setting sun against the backdrop of Goa's picturesque coastline. Sail along the serene river waters, savouring the tranquil ambiance as the sky bursts into hues of orange and pink. The experience is further enhanced with live music, dance performances, and delectable cuisines on board. These sunset cruises are an unforgettable experience for you to unwind, relax, and create cherished memories.
[Villa Vivre, Assagaon (30 mins from Panjim)]
Water Adventures in Goa: Embracing Thrills & Serenity Alike
The thrill of water sports in Goa is like no other. Go backwater kayaking on the tranquil waterways of Chorao, Nerul, and Sal, immersing yourself in the lush mangroves and diverse wildlife. For adrenaline seekers, indulge in jet-skiing, parasailing, and windsurfing at popular beaches like Calangute and Baga, while you book a luxurious stay for yourself at a villa near Calangute beach. For underwater wonders, scuba diving in Grande Island unveils vibrant marine life and shipwrecks. Try paddleboarding in the calm waters of Anjuna or snorkelling to discover the fascinating underwater world. From serene to exhilarating experiences, Goa offers a myriad of water sports catering to all ages and preferences, promising unforgettable memories amidst its coastal charm.
Find your Lohono…
After a day of adventure and exploration, return to your Lohono villa and unwind in the lap of luxury, where every single thing is taken care of for you. Lohono offers a collection of exquisite villas, across Goa so that your adventure is never too far away, that redefine luxury and provide a perfect sanctuary for relaxation and rejuvenation. Immerse yourself in the opulence of these villas, with spacious interiors, private pools, lush gardens, and state-of-the-art amenities. Lohono's concierge services will help you book an experience of your choice, and help you with local commute as well. So if you're wondering which villas to book in Goa, look no further.
Hold on – go to Goa and not visit a beach at all? That can't be. So, choose one of Lohono's villas near the beach in Goa and you can have the cake and eat it too!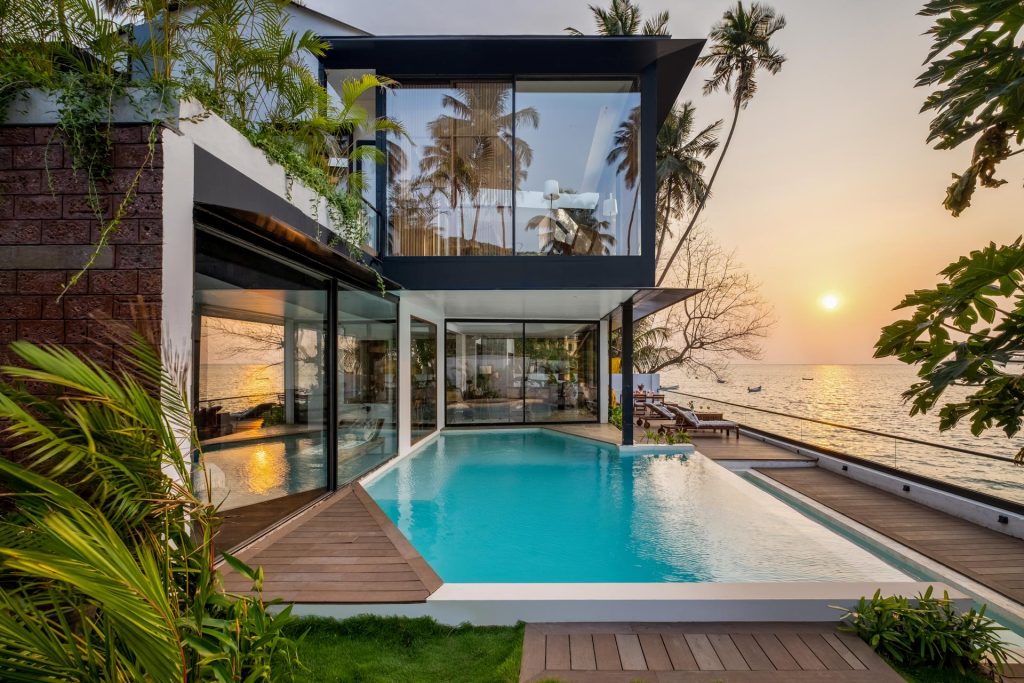 Whether you choose one of the many beachside stays in Goa, or a serene villa amidst Goa's lush greens, Lohono Stays ensures an experience that complements your Goa getaway. And we'll help you put together a list of things to do in Goa apart from the beach!
What are you waiting for? Step away from the beach, and book your tickets to cultural discoveries, thrilling adventures, and serene experiences.