Delhi, a city known for its rich history and vibrant culture, unfortunately also bears the brunt of air pollution during certain times of the year. As the pollution season looms, many Delhiites seek refuge in nearby pollution-free destinations to rejuvenate their bodies and souls. In this blog, we'll explore some of the finest luxury getaways near Delhi that offer respite from the pollution.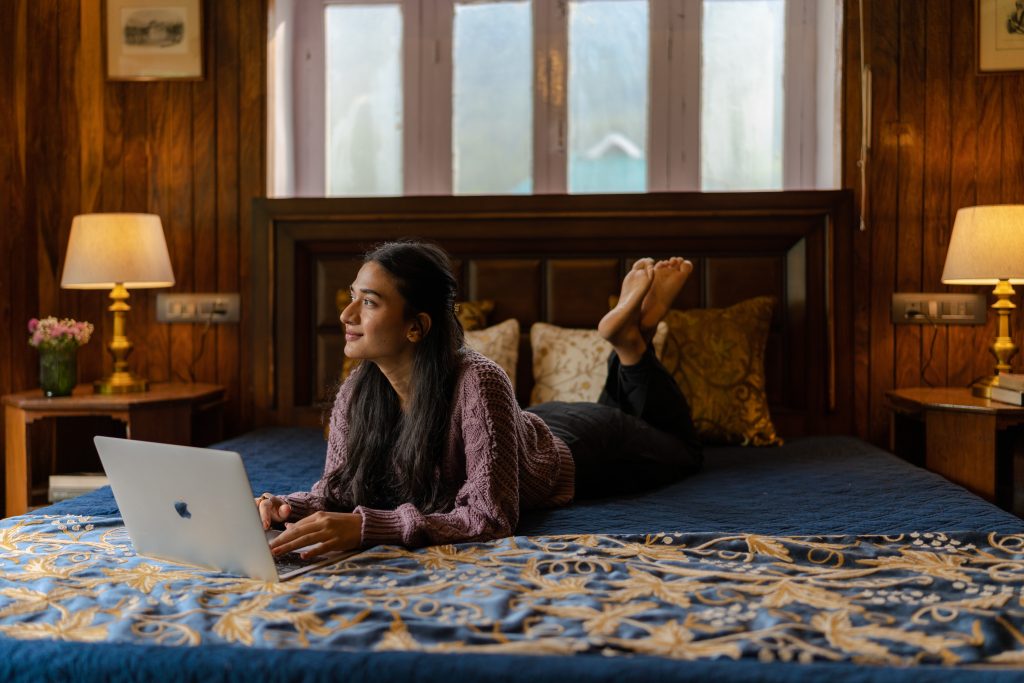 Best Pollution Getaways from Delhi:
1. Jim Corbett
This national park in Uttarakhand is known for its abundant flora and fauna and is packed with all things enjoyable. Nature lovers will like the Jim Corbett National Park, which is only a few hours from Delhi. Book a vacation house or a resort with activities, thrilling animal safaris, jungle excursions, or simply relax by the pool.
At The Homestead, you may experience both the thrill and peacefulness of woodland living. The lovely resort is located 18 kms. from the Jim Corbett National Park. The national park is home to variety of species, the Indian Wild Elephant, Great Hornbill, and the Royal Bengal Tiger.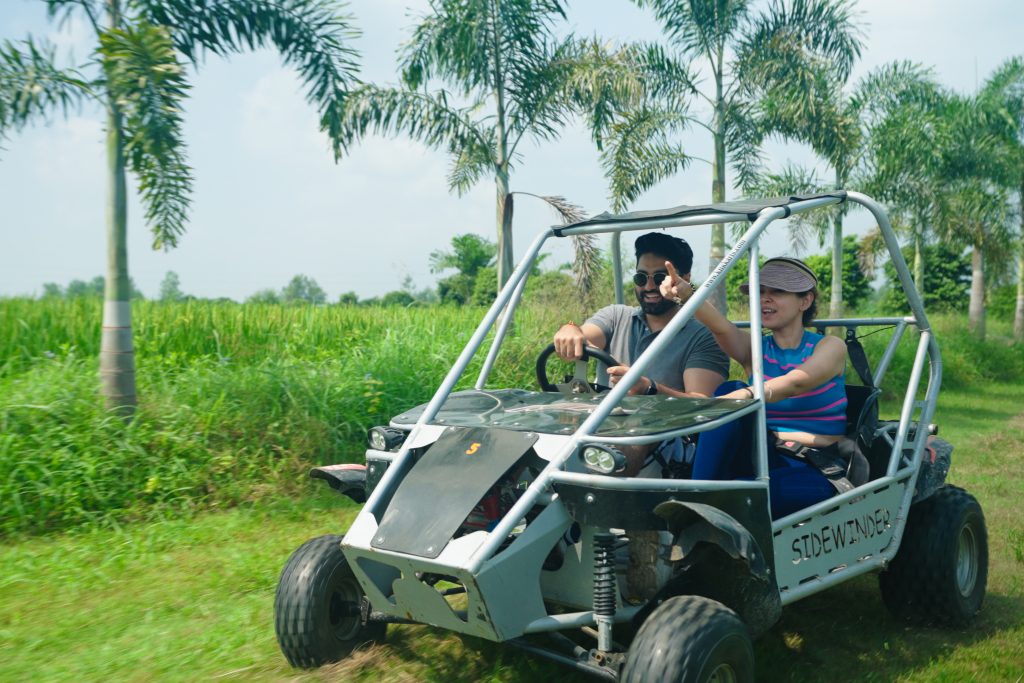 Work out at the outdoor gym under the trees, listen to birdsong from the poolside daybeds, or relax in the Jacuzzi with a glass of champagne. Learn about the over 100 fruit kinds cultivated at the Vatika, many of which are included in the wonderful local and continental meals provided at the resort. Take a natural walk around the grounds or explore your artistic side at the painting workshop.
2. Jaipur
Given how gorgeous the city appears to be with its royal palaces and palatial ambience, Jaipur, often known as "the pink city," does add a touch of red. Jaipur is a wonderful spot for strolling hand in hand by the lakes or having private conversations while admiring the city views from its palaces. Celebrate Rajasthan's rich heritage with Lohono's tailormade experiences. Experience regal living amid Pink City's rich heritage and beautiful palaces. Welcome to Srinivas Royal Palace, the former private palace of a Jodhpur royal family. Pink sandstone walls, jali windows, and dome Ghumtis transport you to a world of grandeur, heritage, and art.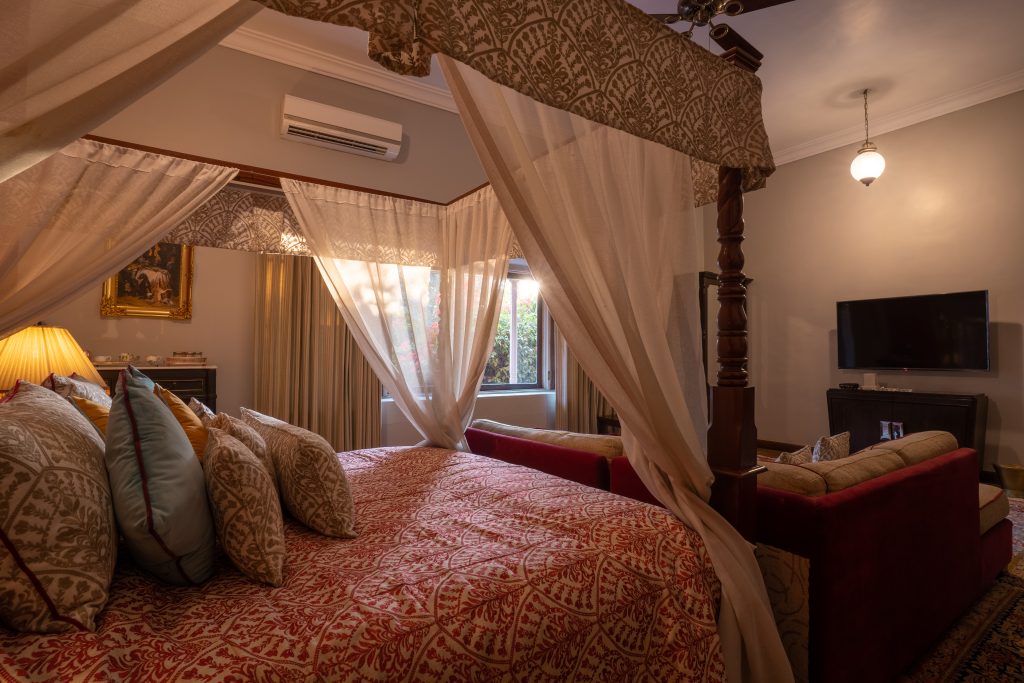 Elegant Rajasthani furniture, Kali Ghero murals, Jodhpur stonework, and terrazzo floors grace the six comfortable bedrooms. Every feature of the palace carries a cultural legacy that reflects the tastes of its former royal members. The backyard stables house well-trained polo ponies, while the arched courtyards with sandstone pillars ring with birdsong.
3. Srinagar
Srinagar, located in the Himalayan foothills, is a land of wonder, beauty, and adventure. It is rightly referred to as "Paradise on Earth," as each season has its own allure. The beautiful Himalayan hills that surround the coveted Dal lake provide an awe-inspiring background to the breathtaking spectacle of snowfall.
– The White House, Zaznar
The White House in Zaznar is a true architectural masterpiece of beauty and luxury, offering a haven of peace. It's the best vacation for people looking for a touch of solitude and sophistication. Get ready to be surrounded by the awe-inspiring elegance of Srinagar's natural grandeur.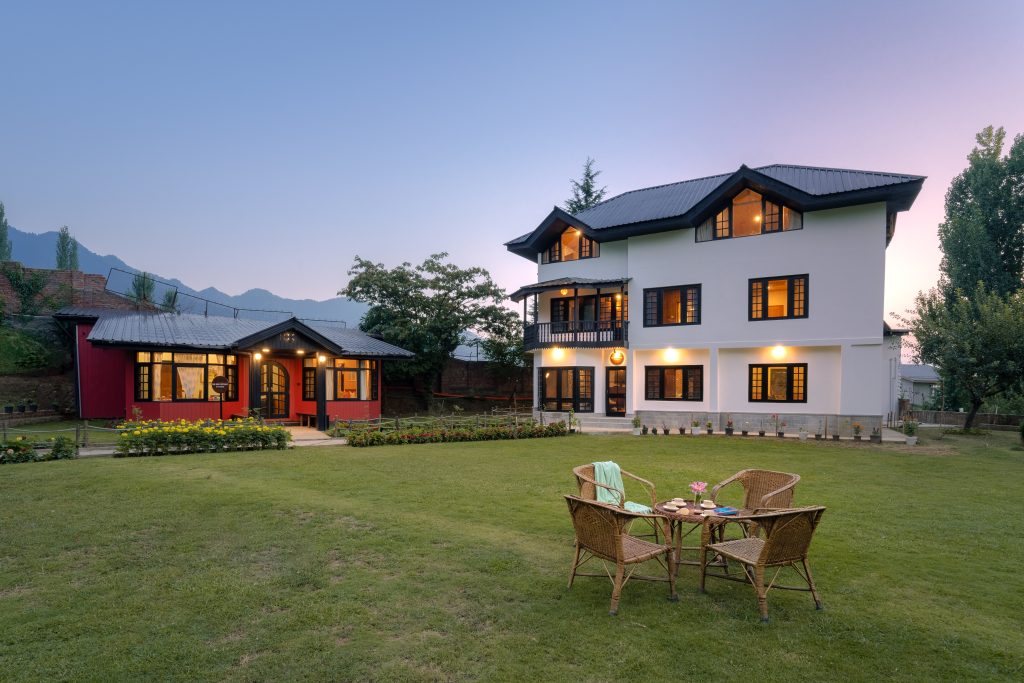 – Harmukh Houseboat, Nigeen Lake
Harmukh Houseboat, which is anchored on the picturesque Nigeen Lake, is not your typical vacation rental. Traditional wood-panelled interiors, ornate ceilings, delicately carved features, and soft hand-woven carpets evoke Kashmir's rich heritage. The home is great for small groups with its two bedrooms, a fantastic dining area, and a huge living room. With a cup of hot Kashmiri Kahwa in hand, enjoy stunning views of the lake and mountains from the front balcony, or shop for local products from passing shikaras. Head up to the deck to relax with your loved ones, read a book, or simply take in the breathtaking view.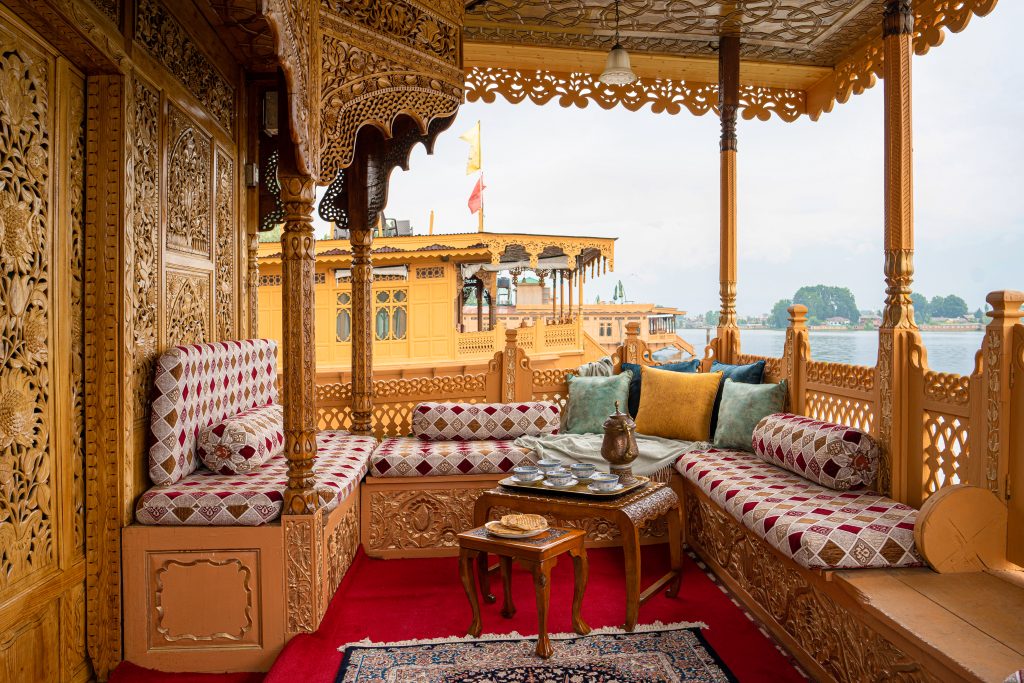 4. Bhimtal
Nestled in Uttarakhand, Bhimtal beckons as an idyllic pollution-free getaway near Delhi. Its pristine ambiance and range of holiday homes and villas offer a serene escape from Delhi's pollution. Bhimtal boasts attractions like the Butterfly Centre, Victoria Dam, and Nal Damyanti Tal Lake. The Junglee Murgi is hidden away in the dense forest, full of rustic charm. It offers three comfortable bedrooms and a living & dining space perfect for sun-kissed Instagrammable pictures at all times of day.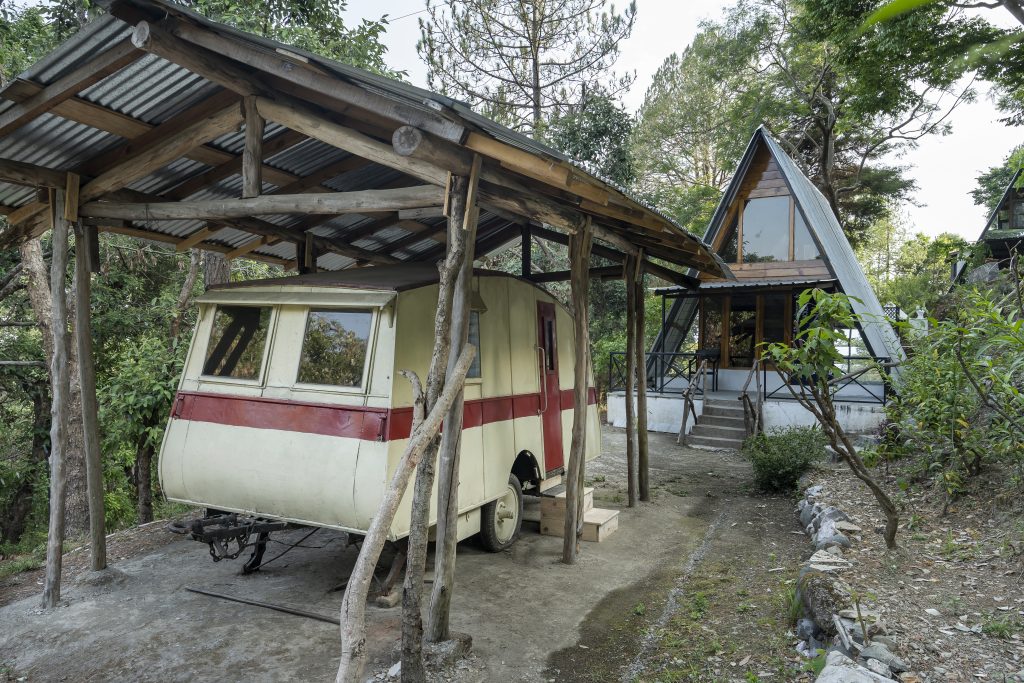 Adventure seekers can indulge in paragliding and snow watching, making Bhimtal a versatile destination to explore while escaping Delhi's pollution. Bhimtal is a rather tranquil holiday. Among the many lakes in Uttarakhand, the lake at Bhimtal is a wonderful place to enjoy leisure activities such as boating, kayaking, and zorbing, and it even has an aquarium on an island within the lake!
5. Gurgaon
The excellent position of Gurgaon allows visitors to experience historical and cultural treasures such as the magnificent Aravalli Hills. Furthermore, Gurgaon's temperature and beautiful parks and gardens provide a great escape from the city's bustling pace.
Head to The Beri House in Sadhrana Bagh by Lohono Stays for a dose of rejuvenation, a timeless haveli hidden among mustard fields that echoes history. Deep verandahs, a flat roof, and airy walkways characterize this summer-ready haveli. It has five bedrooms with modern interiors that provide a pleasant comfort.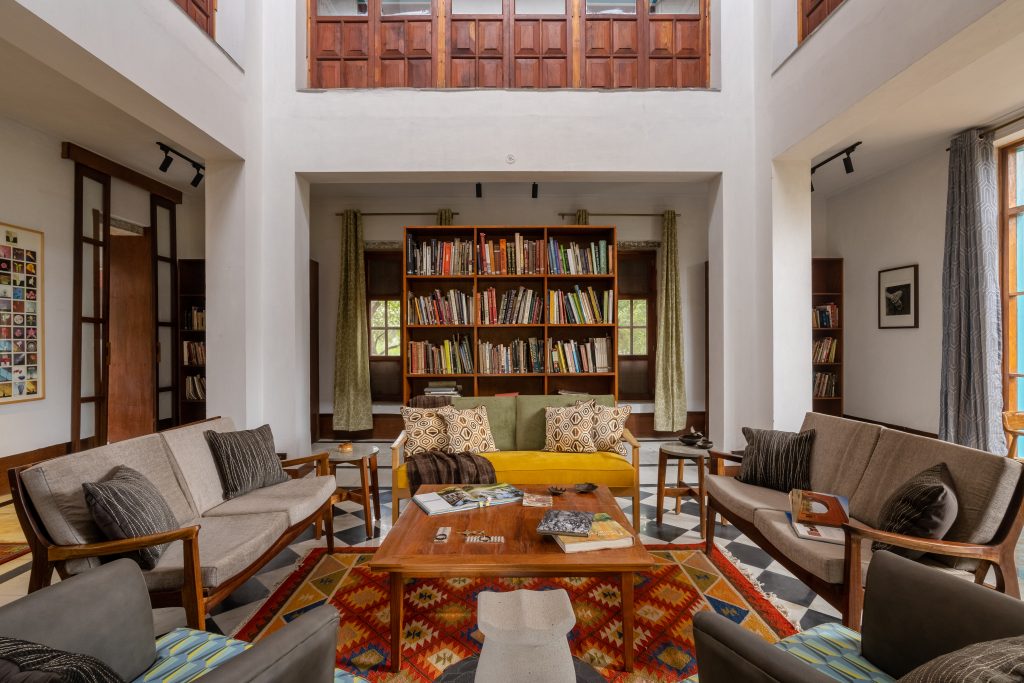 Complemented by the whimsical sunbeams that enter via your balcony's stained glass arches. This home is the ideal villa to book near Delhi for a family getaway.
6. Mussoorie
Bask in the splendour of Mussoorie, a picturesque hill station set among the lush green valleys of Uttarakhand. With its temperate environment, this hill station has a plethora of activities and tourist attractions to discover. Mussoorie will amuse and captivate you, whether you seek the thrill of adventure activities or the serenity of nature hikes.
Avalon by Lohono Stays is the place to be if you've always wanted to stay in a hillside property with unobstructed views of the gorgeous hills. You stay at 8500 feet in the tiny village of Kanatal, with magnificent views of the massive Himalayas. From sunrise to sunset, your gaze will be drawn to the breathtaking views given by the spacious decks.
Curl up with a book or go on walks that start right outside the door; this home has all you need for a fascinating trip with luxurious accommodations. We wouldn't be surprised if you decided to spend your golden years here.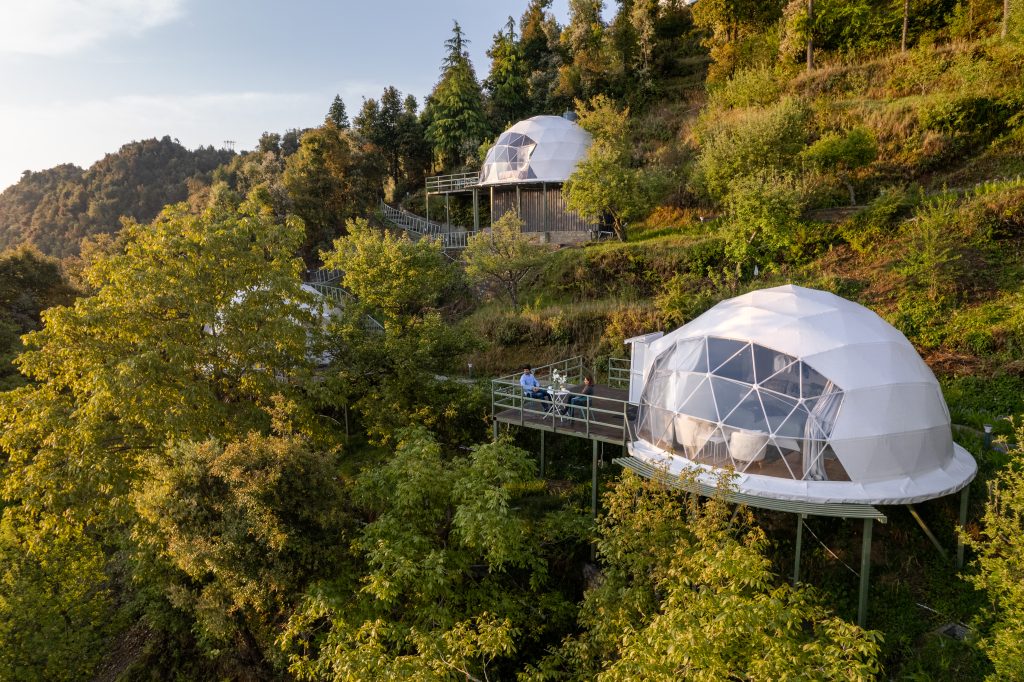 Whether you're seeking adventure, romance, family bonding, or spiritual solace, these pollution getaways near Delhi have it all. So, pack your bags, leave the pollution behind, and embark on a luxurious journey to these enchanting destinations, ensuring that your escape from the pollution season is truly memorable.
7. Shimla
Nestled in the heart of Himachal Pradesh, the capital city stands as an evergreen holiday destination in India, beckoning travellers year-round. Its daytime warmth and refreshing nighttime coolness make it an ideal choice for those seeking hillside villas near Delhi in September. Our selection of exquisite accommodations awaits your arrival.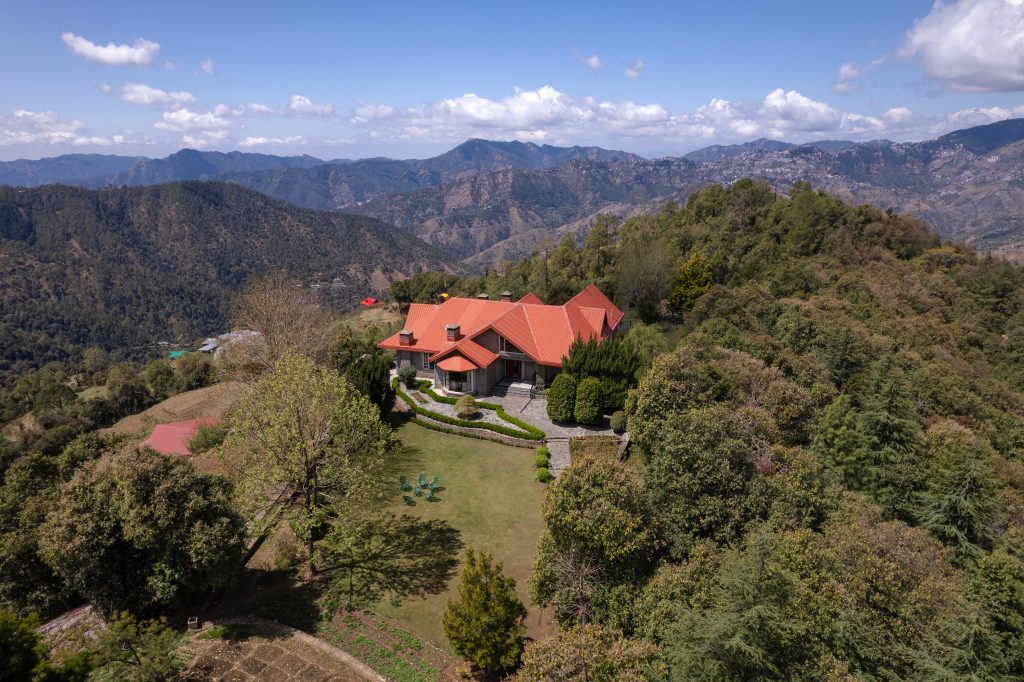 Step into the carefully restored stone cottage known as Jungle House, where elegantly appointed suites transport you to a bygone colonial era. This refuge, perched at an incredible 7200 feet, offers unrivaled views of the spectacular Himalayan range, showering your chamber in the warm morning sunlight. Whether you want to relax by the enticing fire pit, plan a lovely picnic, gaze at the starry night sky, or simply breathe in the fresh mountain air to restore your senses, Jungle House is the ideal setting. Plan a quick and romantic trip from Delhi and let our warm hospitality meet all of your needs.
8. Kasauli
This idyllic hill station in Himachal Pradesh reads like an enchanting passage from a travelog. It allows you to explore your daring side with short hikes or simply enjoy the tranquil beauty of nature while strolling hand in hand along picturesque trails. You may also spice up your stay with a ride on the toy train or an exciting ropeway ride at Timber Trail. Remember to make lasting memories at Christ Church and Kasauli Brewery. For a tasty treat, try the steaming momos and dance the night away at some of the rooftop bars.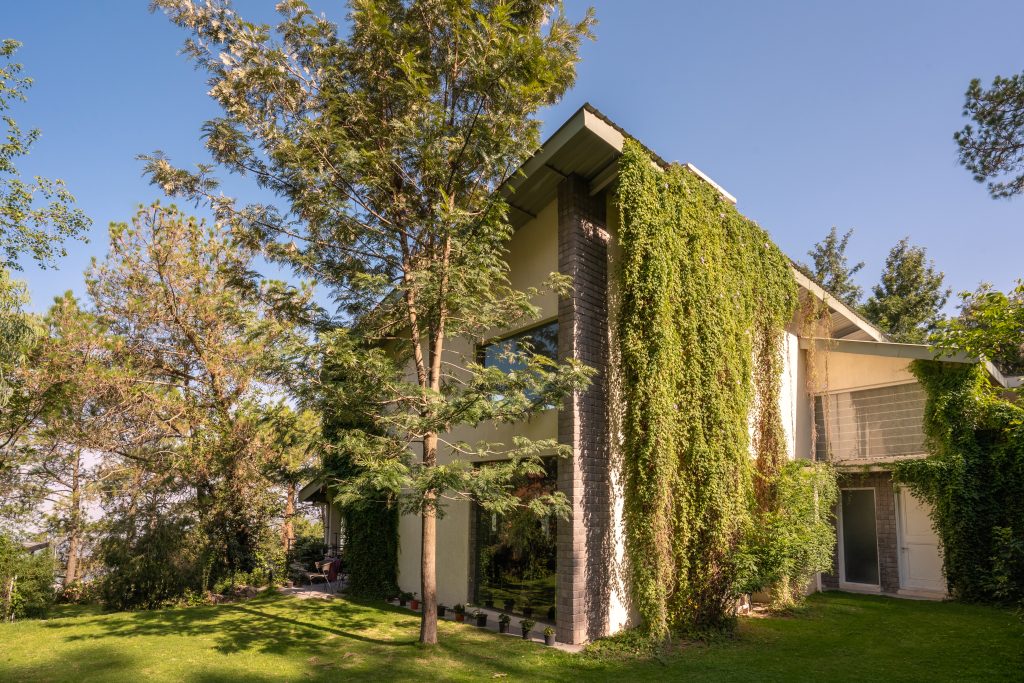 Make every morning exceptional by relocating to Windsong, a magnificent and refreshing hideaway for you and your loved ones. This three-story property has a beautiful living room with a soaring double-height ceiling, a dining room, a den, and five comfy ensuite bedrooms. The multi-level balcony offers unobstructed views of the beautiful garden and is a great place for a rejuvenating yoga practise, a refreshing dip in the little splash pool, or simply lounging in the sun to soak up some Vitamin D. You may also have impromptu picnics on the lawn, curl up with a good book by the fireplace, and relax with your friends in the gazebo while sipping a drink and savoring great barbeque delights.
9. Darjeeling
Darjeeling, often referred to as the "Queen of the Himalayas," exemplifies the spirit of a luxury vacation destination with its fascinating blend of natural beauty, elegant lodgings, and unique experiences.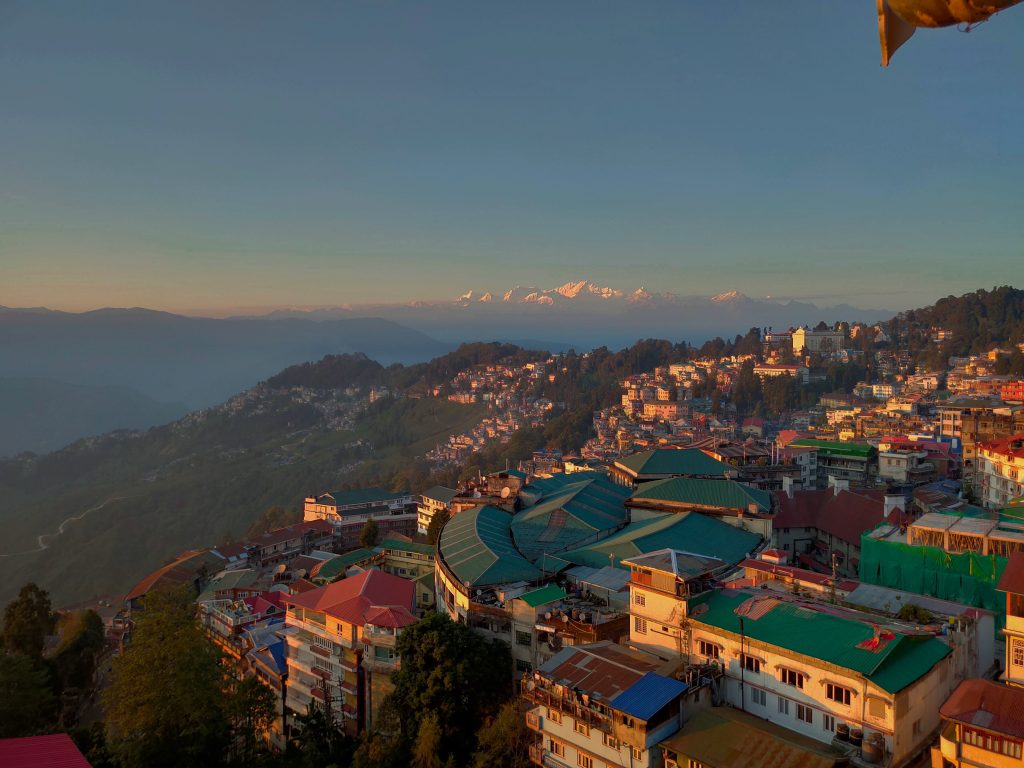 Darjeeling's luxury resorts provide a magnificent escape, with exquisite suites, panoramic views of the Himalayan highlands, and top-tier services. This town has retained its colonial-era elegance, providing tourists with a taste of old-world wealth.
10. Pahalgam
Pahalgam, Kashmir's jewel, originates in every detail, making it a perfect destination for people seeking extravagance amidst natural beauty. This enchanted sanctuary provides a magnificent retreat where you may immerse yourself in a world of indulgence and relaxation. The sumptuously designed rooms and suites in Pahalgam redefine elegance and comfort, with rich fabrics, superb furniture, and spectacular views of the surrounding mountains and clean rivers. Many resorts and lodges have private cottages or villas, allowing you to have your own little retreat in the middle of nature.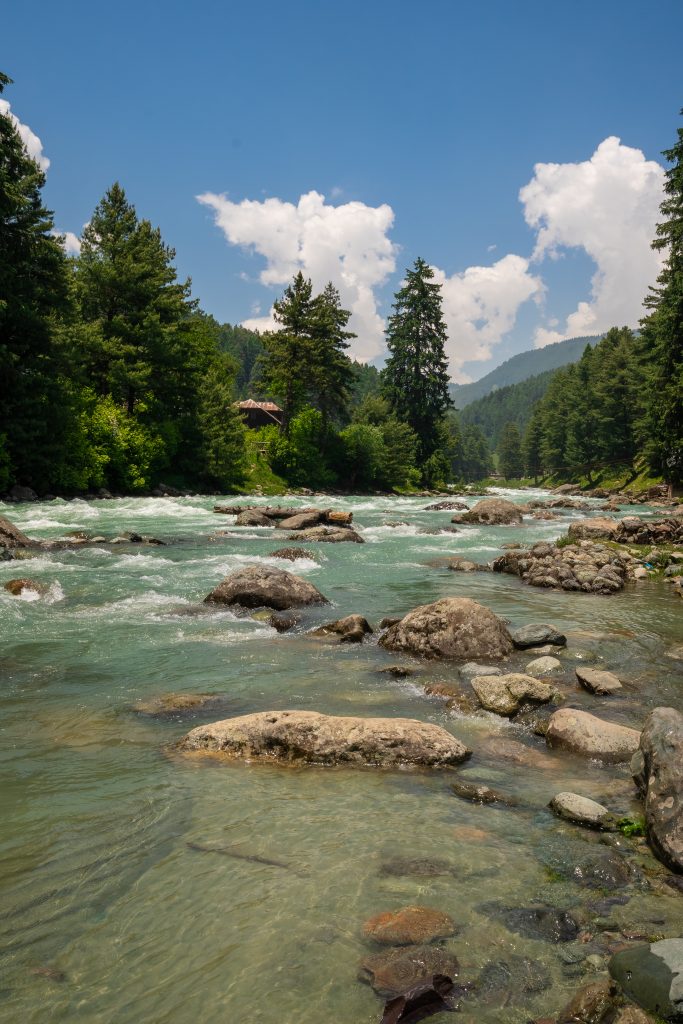 Hill Retreat in Pahalgam welcomes you to a world of tranquility and nostalgia. Enter our lovely heritage cottage, a century-old hidden gem that emanates warmth and rustic charm. Accept the allure of our antique cottage, which has been meticulously restored to its former state. Every corner of this cozy two-bedroom home, complete with a room on the upper floor and a sitting area ideal for relaxing, tells a tale.
The walnut wood details offer an authentic touch, enabling you to relax and immerse yourself in the timeless ambiance. Relax to the sound of birds chirping and the calm flow of the river just steps away.