A fresh thicket of snow with wispy clouds hovering over mountaintops, a sweeping cool breeze and a frosty wonderland, the ambience is set for winter tourism in India. As parts of North India receive fresh snowfall, beckoning winter and snowfall lovers to embark on much-awaited winter adventures in India. For those who prefer milder weather, the diversity of our peninsula offers equally pleasing winter destinations in South India. With the peak time to explore the best of the season, just a month away, now is the time to plan your October to December getaways. Make this holiday more about indulgence rather than just moving from one destination to another with pre-planned winter tours. Stay in exquisite villas and make the most of a destination without even having to step out far.
Let us explore some of the best places to visit in October to December in India with concise guides for traversing through India's winter vacation hotspots.
The constant influx of tourists to Shimla does not take away the charm of this Indian winter holiday spot. From honeymooners to friends and families, this hill station receives a fair share of snowfall turning every nook into a picturesque postcard. The retention of colonial history in architecture adds a vintage appeal that makes every visitor feel like time has slowed down.
Things to Do in Shimla
Take the toy train ride
Try ice skating in Asia's only open-air skating rink
Take a walk in the towering pine forests
Conquer a few peaks
Stay in our heritage villas
How to Reach Shimla?
Delhi to Shimla Distance: 341.1 km
Since Shimla is very popular as a top Indian winter getaway, there are a lot of convenient ways to reach this hill station. You can either drive from Delhi/Chandigarh or take a train upto Kalka station.
Nearest Station to Shimla: Kalka (96 km)
Nearest Airport to Shimla: Chandigarh (113 km)
Take a slow, indulgent vacation in heritage homes that evoke a sense of royalty and served with unmatched hospitality.
When looking at snowfall destinations in India you will often find Pahalgam on the list. It is one of the best winter wonderland destinations, a must to explore if you love the snow. The entire city gets blanketed in powdery soft snow with temperatures reaching subliminal levels towards the end of December. Just being a present within this scenery will fill your heart, etching a lifetime memory of having experienced such a heavenly part of winter tourism in India.
Things to Do in Pahalgam
Go skiing in the Aru Valley
Explore the charming Lidder River
Feast on local Kashmiri cuisine
Visit the Betaab Valley
Marvel at the Sheshnag Lake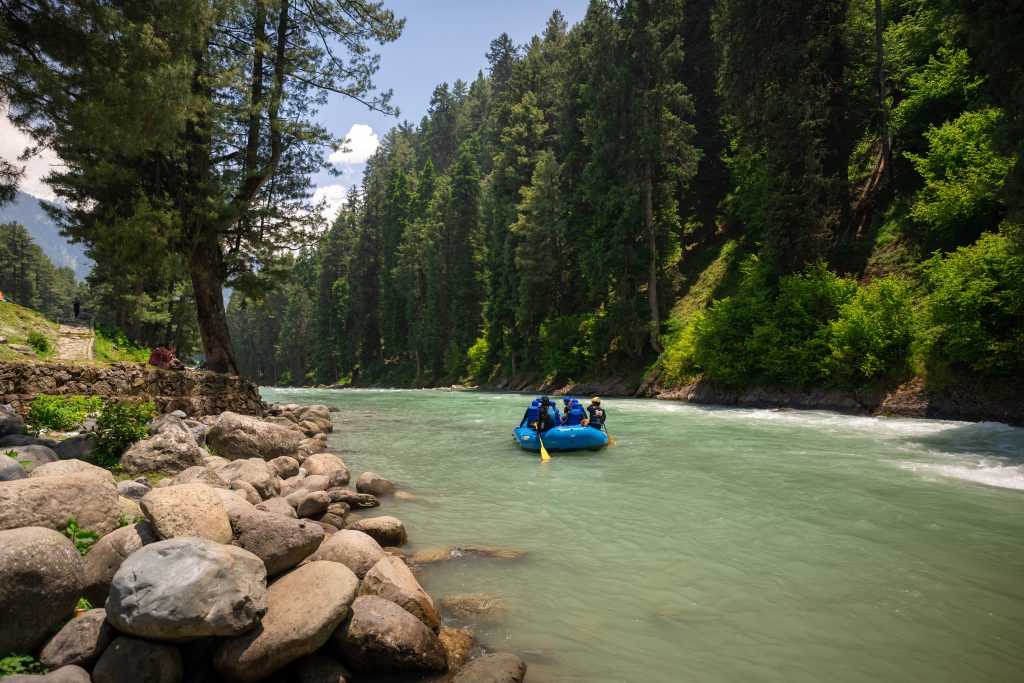 How to Reach Pahalgam?
Srinagar to Pahalgam Distance: 90 Km
Nearest airport to Pahalgam: Srinagar
Make your visit to Pahalgam leisurely within our rustic homes.
Nothing soothes like the majestic mountains and verdant valleys showcasing the enthralling side of nature. Relish hot chocolate and marshmallows with these views or curl up with a book in the cosy nook of your stay, the snowy hilltops be your company at hill stations in India for winter.
Things to Do in Mussoorie
Visit the cascading waterfalls
Watch the Himalayan range from Lal Tibba
Take a hike at George Everest Point
Drive to the more scenic region of Dhanaulti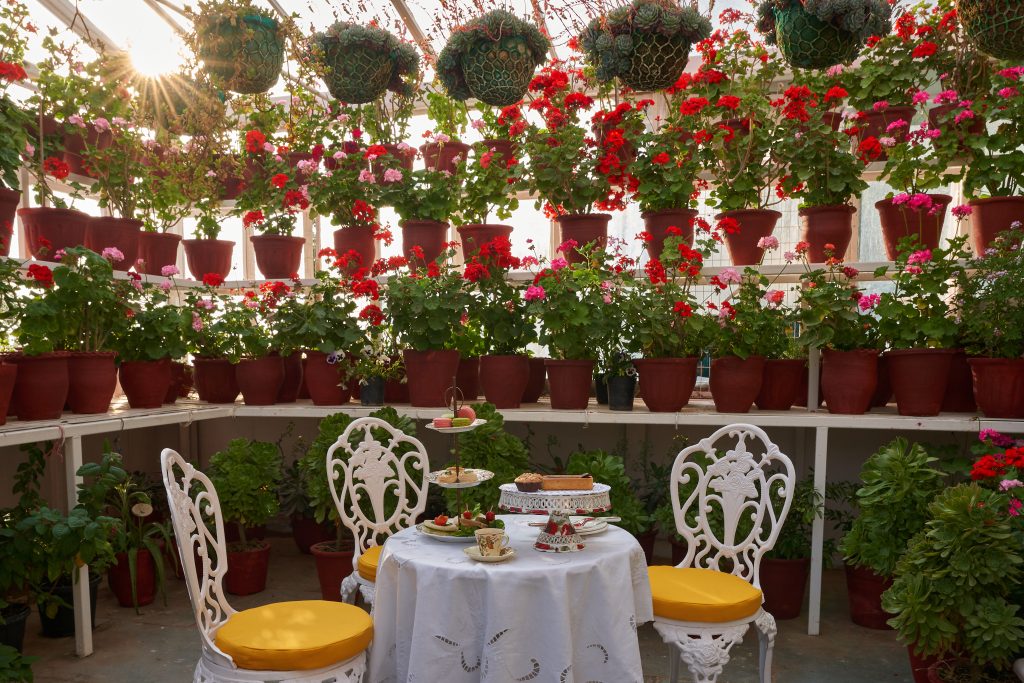 How to Reach Mussoorie?
Delhi to Mussoorie Distance: 282 Km
Nearest Airport: Jolly Grant Airport, Dehradun (60 km)
Nearest Railway Station: Dehradun (32 km)
Plan a secluded retreat within Lohono homes.
Jaipur, the enchanting jewel of North India's winter tourism, beckons travelers with its regal allure during the months of October to December. This splendid city, also known as the 'Pink City,' embodies an exquisite fusion of history, architecture and culture, making it a destination for winter travellers who cherish unforgettable vacations with modern amenities.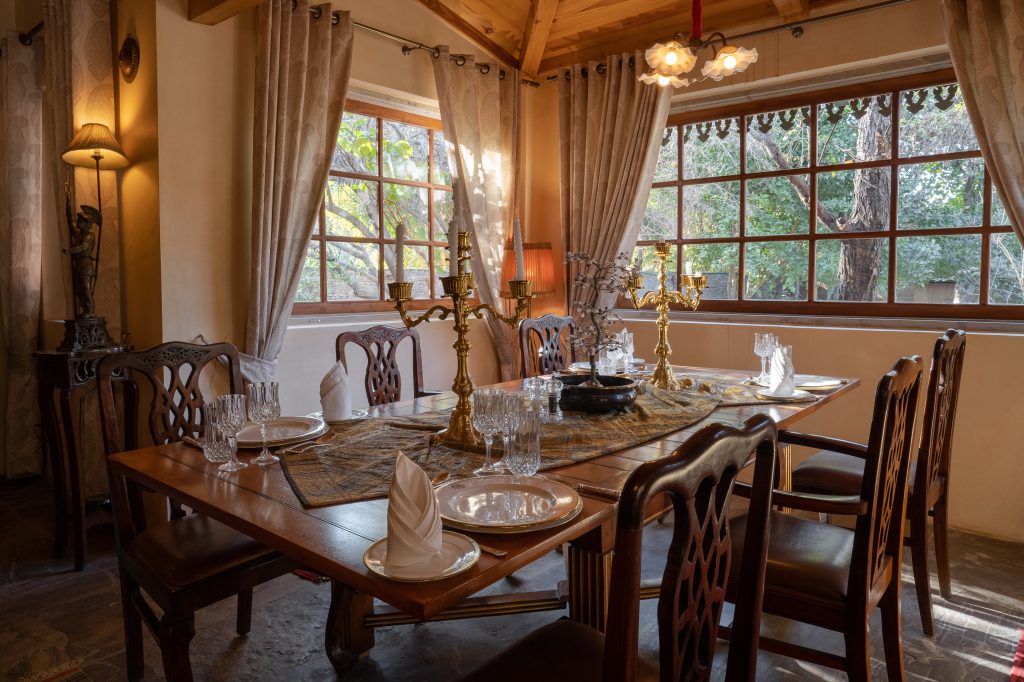 Things to Do in Jaipur
Embark on a royal tour of grand palaces and forts, including the majestic Amer Fort
Enjoy lively festivities of the Pushkar Camel Fair in November
Witness the grandeur of the City Palace
Explore the bustling local bazaars, brimming with exquisite handicrafts and traditional Rajasthani culture
Savour the delectable Rajasthani cuisine
How to Reach Jaipur?
Delhi to Jaipur Distance: 268 Km
Nearest Airport to Jaipur: Jaipur International Airport
Nearest Railway Station to Jaipur: Jaipur Junction
Jaipur is very well-connected and accessible via both air and roadways.
Plan a Royal Staycation within Lohono Homes
The Jim Corbett National Park in Uttarakhand is a wilderness sanctuary that transforms into a breathtaking haven during the winter months. This pristine natural paradise invites people to bask in the raw, unbridled beauty of the Indian wilderness. Stay close to nature and partake in the myriad adventures offered by Lohono Stays in your private sanctuary within the jungle.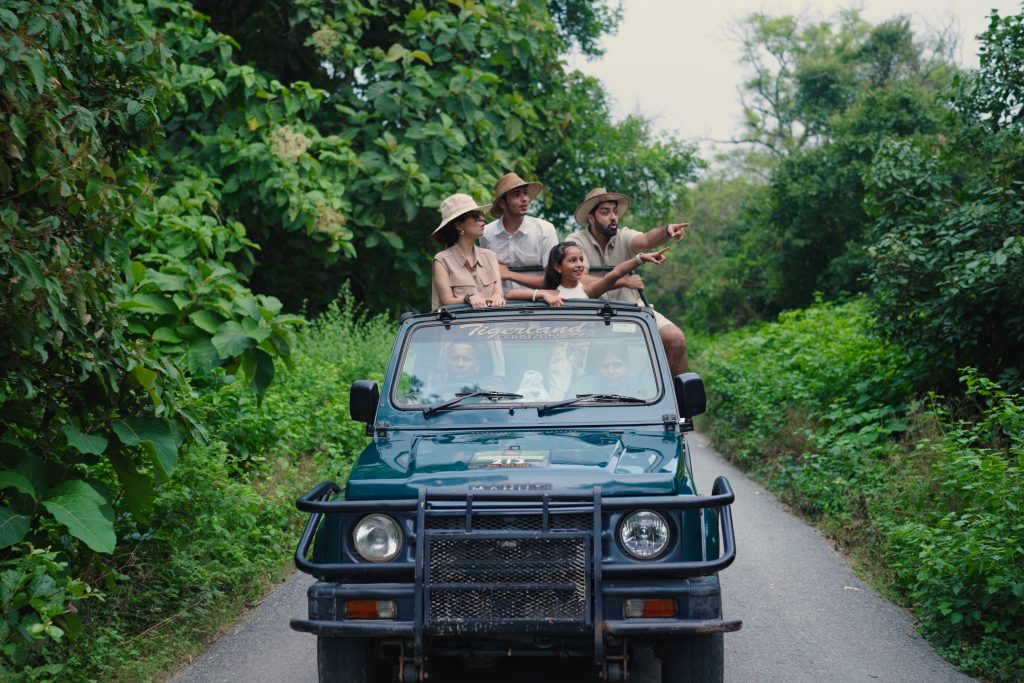 Things to in Jim Corbett
Embark on thrilling safaris to watch diverse birds and wildlife
Immerse yourself in the tranquillity of the serene Kosi River
Enjoy bonfires under the star-studded winter skies
Be a part of a stargazing experience
Feel the adrenaline with a guided paragliding activity
How to Reach Jim Corbett?
Delhi to Jim Corbett Distance: 243 Km
Dehradun to Jim Corbett Distance: 159 Km
Nearest Airport to Jim Corbett: Pantnagar Airport (85 Km)
Nearest Railway Station to Jim Corbett: Ramnagar station (12 Km)
This gem in North India is a gateway to unparalleled adventure perfect for October to December travel in India.
South India's most glamorous winter destination Goa transforms into a captivating coastal wonderland from October to December. Enticing visitors all year around, during the end of the year, the vibrancy grows manifold with a celebratory mood among every visitor. Expansive oceans, pristine coastlines, sunny side cocktails and rich Portuguese heritage, it is one of the most chased warm winter destinations in India.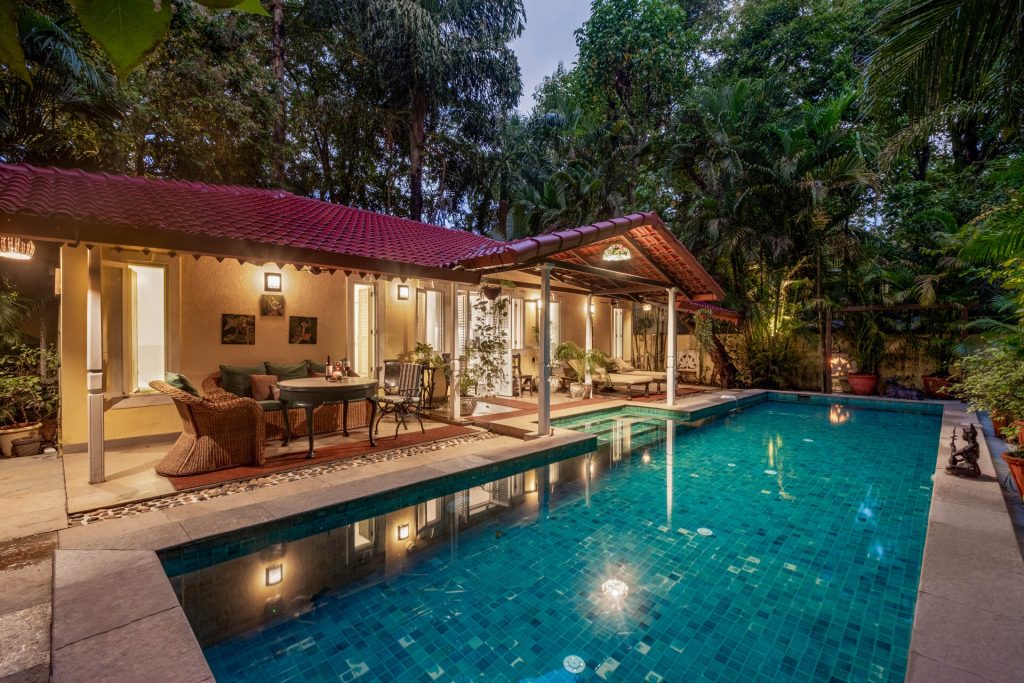 Things to do in Goa
Unwind on the sun-kissed beaches
Dance the night away at the vibrant beachside parties
Explore the stunning historic churches and forts
Savour delectable seafood at beachfront shacks
Stay in palatial homes that give you the best of everything
How to Reach Goa?
Mumbai to Goa Distance: 588 Km
Bengaluru to Goa Distance: 562 Km
Nearest Airport to Goa: Goa International Airport
Nearest Railway Station to Goa: Margao and Vasco Da Gama
Goa is very well accessible and a popular destination to explore by road trips. Embrace the warmth of the sunny days while enjoying the cool breeze by the Arabian Sea on this winter vacation hotspot in India.
7. Manali
Manali is one of the most sought-after Indian winter holiday spots, especially during the months of October to December. This enthralling destination presents enough scenery to feast your eyes on every winter. Snow-capped hill slopes, pine and deodar forests, dramatic sunsets and delicious local food, every traveller will be satiated with the beauty of this snowfall destination in India.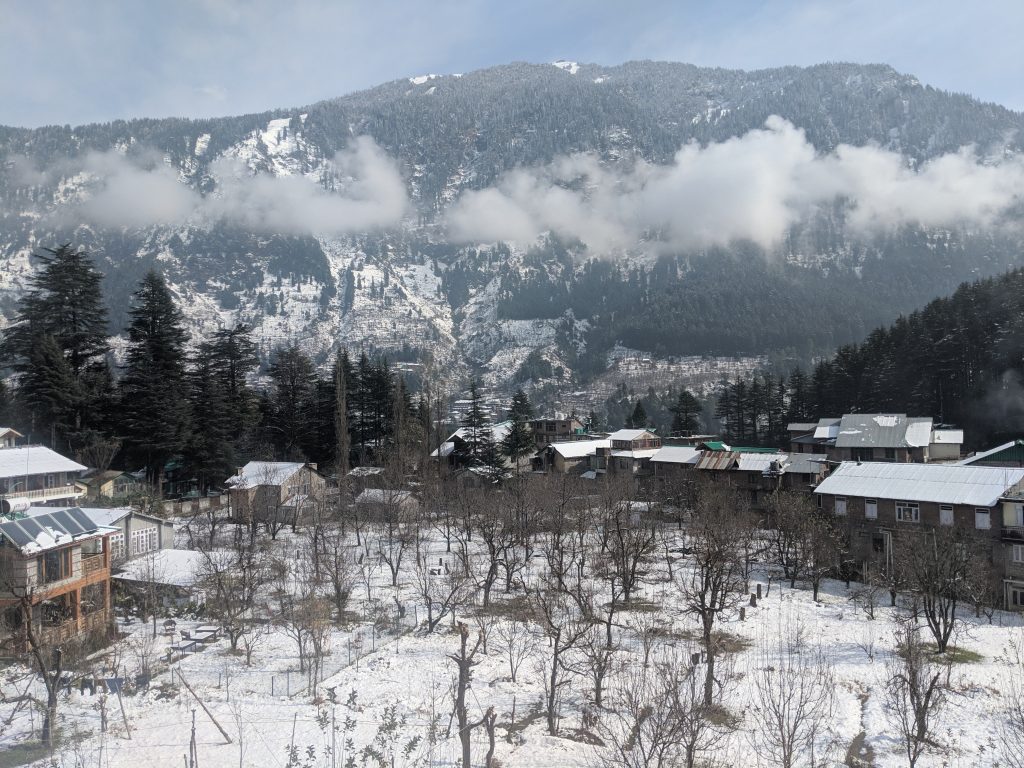 Things to Do in Manali
Explore the snowy landscapes through trekking
Enjoy winter sports like skiing and snowboarding
Visit the historic Hadimba Temple
Relax in natural hot springs
Take a Gondola ride over Solang valley
How to Reach Manali?
Delhi to Manali Distance: 500 km
Chandigarh to Manali Distance: 269 km
Manali can be conveniently reached via roadways from cities like Delhi and Chandigarh. There is no direct rail connectivity to this hill station.
Nearest airport to Manali: Bhuntar Airport in Kullu (50 km)
For those who seek warm winter destinations in India, away from the snow and subminimum temperatures, South India is the better part to explore. One such cosy winter getaway in India is Coorg in Karnataka. You can experience the winter chill and step on the morning dew in its lush green surroundings. Coffee connoisseurs will be in for a delight as you can go on coffee bean picking in the gorgeous plantations around.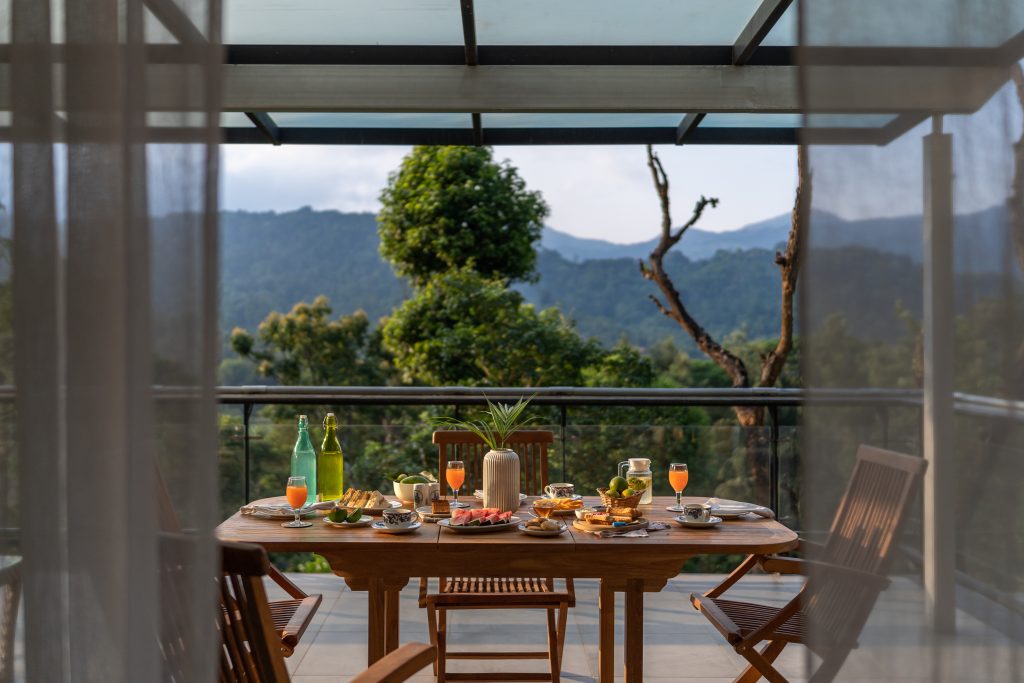 Things to Do in Coorg
Learn more about coffee growing
Venture into the wilderness with nature walks and treks
Visit the picturesque Abbey Falls
Bathe the elephants at the Dubare Elephant Camp
Watch the wild in Nagarhole National Park
How to Reach Coorg?
Bengaluru to Coorg Distance: 243.5 Km
Nearest Airport to Coorg: Mysore Airport (120 km), Mangalore International Airport (140 km)
Nearest Railway Station to Coorg: Mysore (107 km)
All of these Indian winter holiday spots offer a spectrum of experiences. You could opt for a regal vibe in Jaipur, a fully snowy winter land in North India or the tropical bliss in some places down South. No matter which destination you choose, don't forget to lace it with luxury by choosing our holiday homes. We uphold the promise of serving memorable experiences and not mere holidays. From guided tours to completely flexible explorations, you can witness the magic of the winters with Lohono. But you need to start planning now as winters are already here.
Get in touch with us for planning offbeat winter travel experiences in India.