A wedding week is nothing short of a roller coaster ride for a couple. After hectic days of joy, celebration and the stress that comes with planning a wedding, the newly-wed couple deserves a peaceful and romantic break. Taking a perfect honeymoon trip serves as a healthy foundation to begin their life together. If you're scouting for budget honeymoon destinations in India, our country has no dearth of stunning locales – from towering verdant hills to dreamy beach sides. Make the best of the post-wedding vacation with your loved one by choosing a place that lets you bask in nature and at the same time provides you with unique experiences to explore together. Here are 15 top honeymoon destinations for young couples in India that you can opt for a dreamy escape.
The Best Honeymoon Destinations in India:
1. Jim Corbett
Known for its abundant flora and fauna, this national park in Uttarakhand is packed with all things fun and exploring the wilderness together. You can enjoy a thrilling jungle safari, a visit to the Kosi River or simply experience a romantic picnic by a waterfall. In case you're more of a venturous couple, do not miss out on river rafting, camping and hiking inside the national park.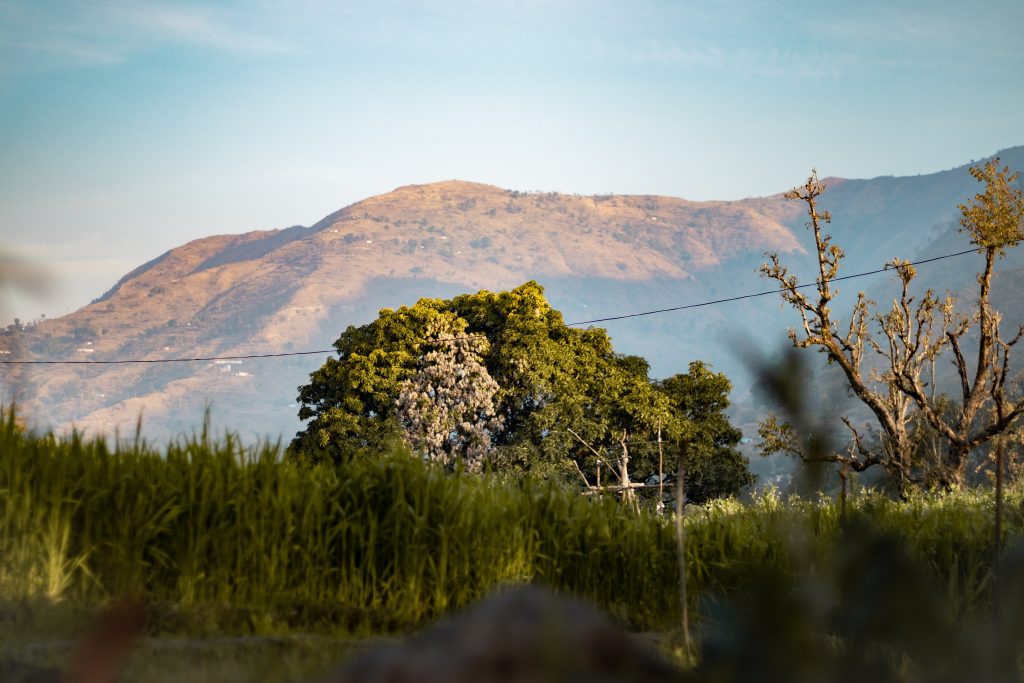 If you're planning to make your romantic stay equally luxurious, reside in one of our Lohono homes. Click here to explore our opulent stay, Homestead tucked within the forested environs of Jim Corbett.
2. Jaipur
Famously known as 'the pink city', Jaipur does add a bit of red, if we look at how romantic the city seems to be with its royal palaces and palatial ambience. Jaipur is a perfect honeymoon destination for all the romantics, be it simply walking hand in hand by the lakes or sharing the deepest conversations while admiring the city views from its palaces. From royal havelis to enormous forts, roam in the regal lanes to feel like a king and queen. Hawa Mahal, The Nahargarh Fort, The City Palace and more amazing historical structures welcome you with a story to tell.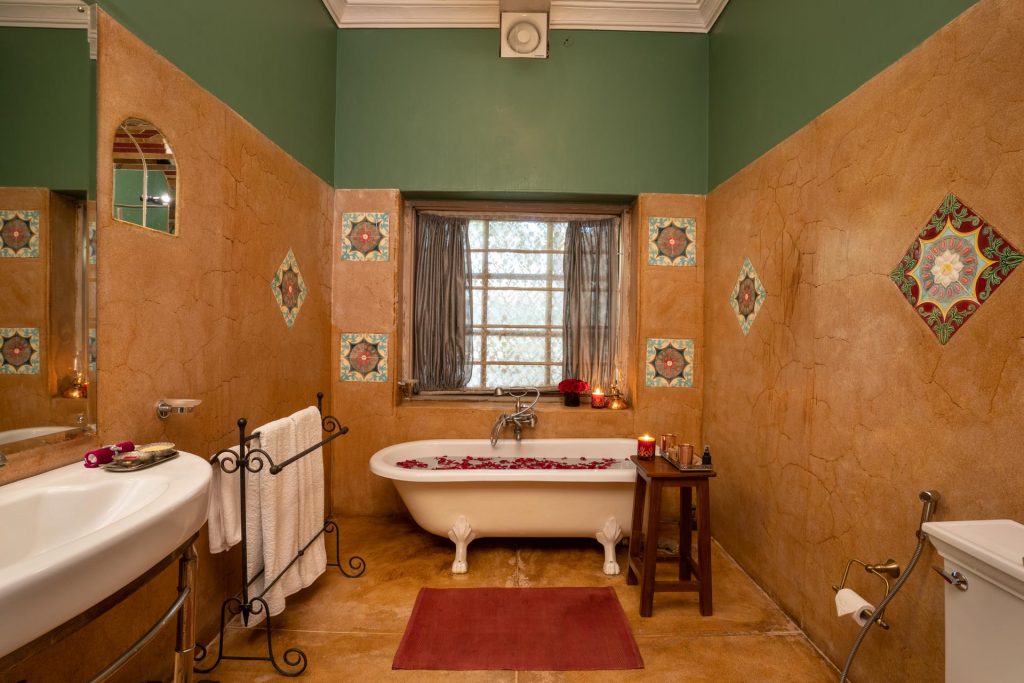 What also makes Jaipur one of the exotic honeymoon destinations for luxury-seeking couples in India is palatial abodes like Srinivas-The Royal Residence. Click here to check what a private pool stay in Jaipur would be like.
3. Coorg
If you're scouting for romantic getaways from Bangalore, Coorg comes top on that list. Let your love bloom as you marvel together at the waterfalls, lead one another through the coffee plantations, or go hiking with mesmerizing valleys. Coorg is also naturally turning into one of the upscale honeymoon spots in India as it is relatively less crowded and thus provides privacy to couples.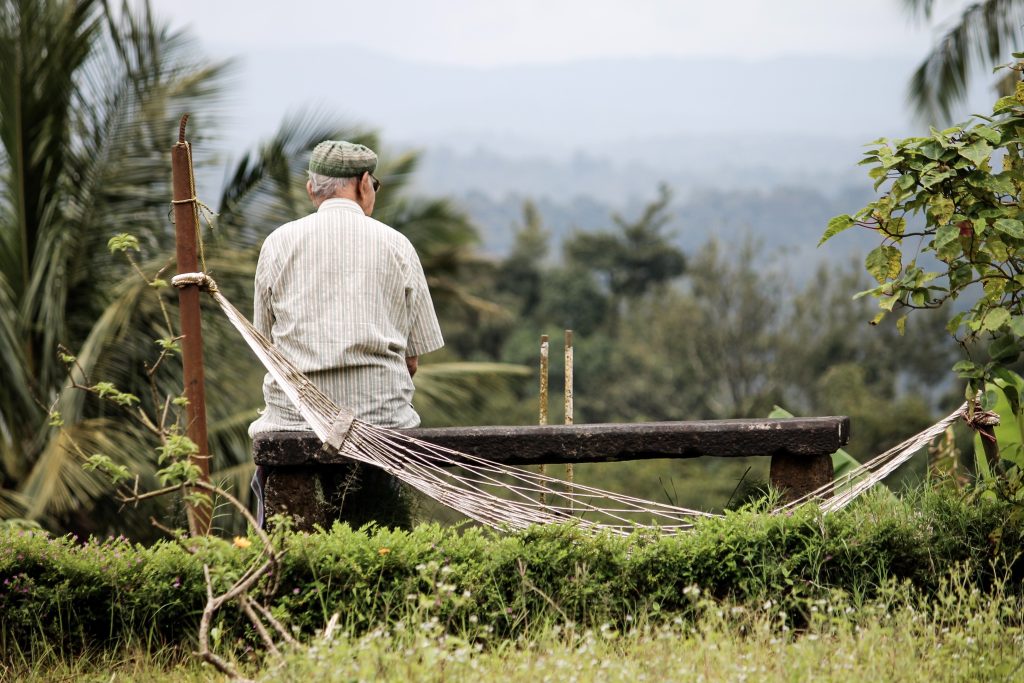 If you too are aiming to relax in such a hideaway, stay in one of our breathtaking villas in the lap of a spice and coffee plantation estate. Check out our lovely home Whispering Waters, an affluent abode away from the city bustle.
4. Coonoor
Coonoor, a quaint hill station in Tamil Nadu, serves as one of the unique honeymoon places in India. Embark on a toy train ride on the magical mountain railway through the hills donned with conifers. Just admire the scenery here and along the cascading Catherine waterfalls. Or you can visit the tea plantations and sip on varying flavours of tea, some of the unmissable things you must do in Coonoor.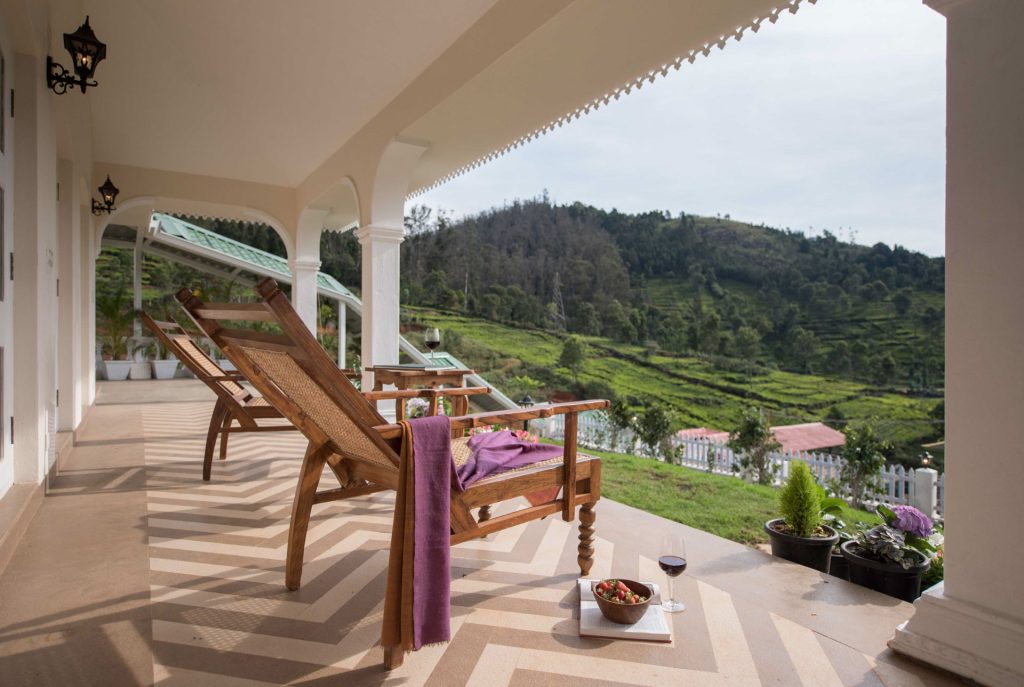 Pamper yourself with a lavish stay at either Albany Cottage or Casa Crystal. Check out the collection of our gorgeous Coonoor homes.
5. Srinagar
Made of Bollywood dreams with scenic locales, snowy terrains and colourful springs, Srinagar is the apt honeymoon spot in India for couples who grew up loving extravagant romance on the big screens. Enjoy a romantic boat ride on the Dal Lake, run through the fields of Tulips, visit the Shankaracharya temple surrounded by snow, and walk around in the pleasing Nishant Bagh embedded with Chinar trees and water channels.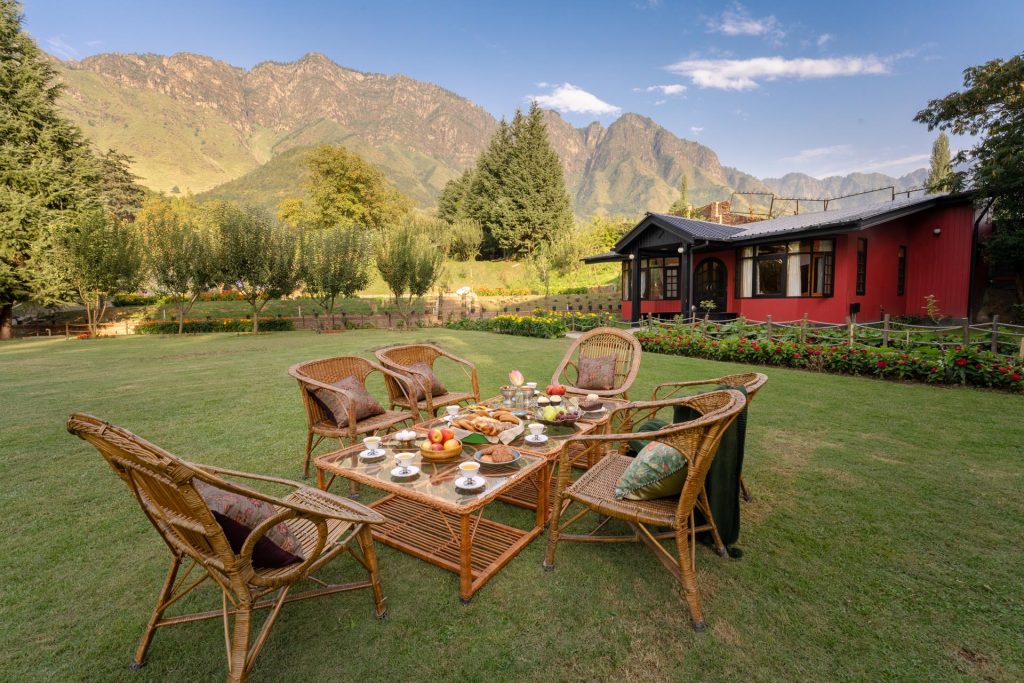 Have a lovey-dovey houseboat stay at Harmukh Houseboat or go for a scenic abode like The Red Cottage in Zaznar, which boats of uninterrupted mountain views. Know more of our pretty collection of luxury homes in Srinagar.
6. Bhimtal
One of the best honeymoon destinations in India is Bhimtal as it offers a wide range of adventurous as well as spiritual spots to discover. The Aquarium Island café at Bhimtal Lake is one of its kind and a lovely spot to chitchat with your spouse. There are also must-see locations like Butterfly Centre Victoria Dam, a folk culture museum, incredible lake place called Nal Damyanti Tal. Adventure seekers can opt for paragliding and snow viewing too.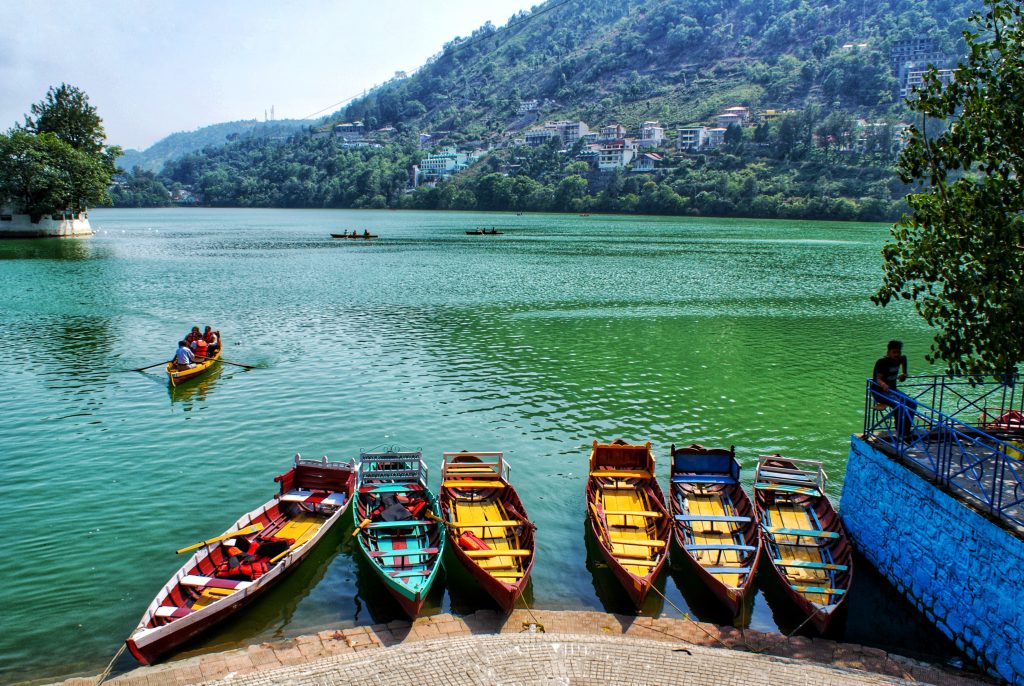 To upgrade your first trip stay at any of our villas like Shambhal House or Junglee Murgi to uncover some luxury honeymoon packages in India amidst the lush hills.
7. Kasauli
Himachal Pradesh's this hill station is like a page from a travel memoir. You can let out your adventurous spirits with short hikes or just soak in the natural ambience walking hand in hand on the picturesque trails. You can also enjoy a toy train ride as well as a ropeway at the Timber trail. The Christ Church and Kasauli Brewery will give you the best memories to take away. Do not forget to munch on the steamy momos and dance away the night at some of the rooftop bars.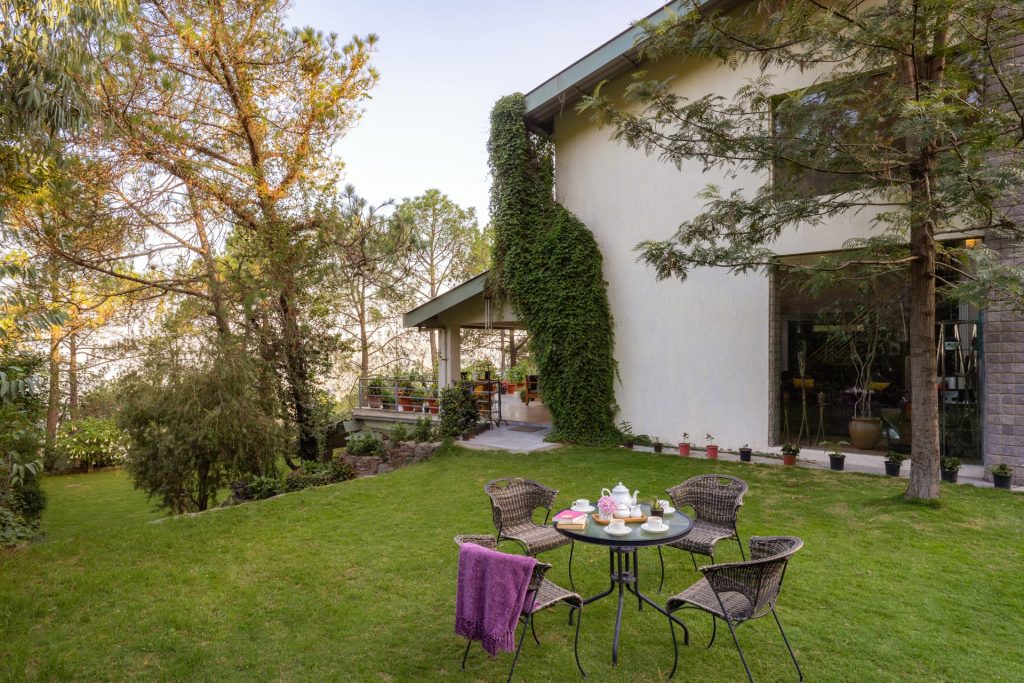 Make every morning a special one, by living at Ludlow House so you wake up to sweeping mountain views. Click here to check out our lovely properties in Kasauli.
8. Goa
When choosing a honeymoon destination from October to December, Goa can be your best bet. From serene beaches, historic churches and temples, and a buzzing nightlife to dance away all your stress, it has a varied range of experiences for the lovebirds. You can have a couple's photoshoot at one of the beaches, and enjoy the cruise on the Mandovi river. Feel the vibe of Goa by the beach bar and café hopping.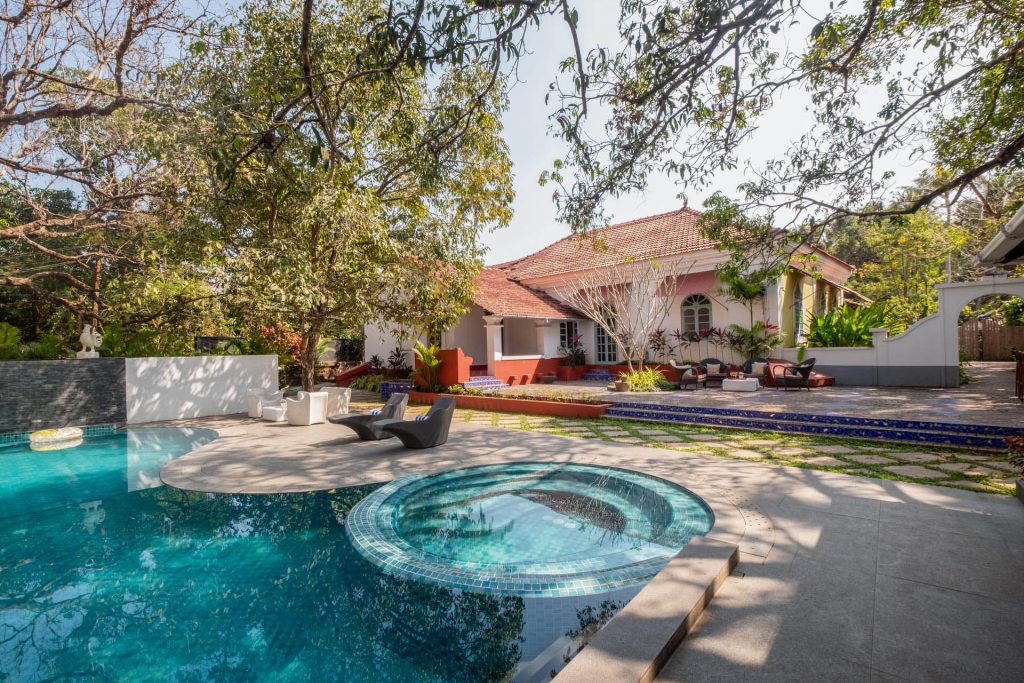 Be comfortable guests at one of our Portuguese architecture-themed villas for a delightful Goan experience. Click here to see through our huge collection of pool villas in Goa.
9. Dehradun
For a perfect honeymoon, vouch for Dehradun in Uttarakhand. One of the most romantic things you can do here is to just explore the city on your own. One of the most-loved spots for couples is the Robber's Cave, which is a nature miracle. Blessed with lovely waterfalls, wildlife places and even museums, you can fill your honeymoon itinerary according to your mutual interests. You can also shop at the Tibetan market here and take some unique souvenirs for your family back home.
For an unforgettable posh vacation, stay at one of our spectacular Lohono home – Ivy Cottage. You can know more about this home or those around Dehradun by clicking here.
10. Mussoorie
If you're planning a honeymoon to Dehradun, do not forget to extend it with Mussoorie, just a 1.5-hour drive from the city. The tranquil hill station is considered one of the best honeymoon destinations in India for many reasons. From rafting, and trekking to paragliding, unleash your adventurous side together as a couple here. You can also visit the gargling waterfalls or breathtaking scenic points including Lal Tibba and the Cloud's endpoint.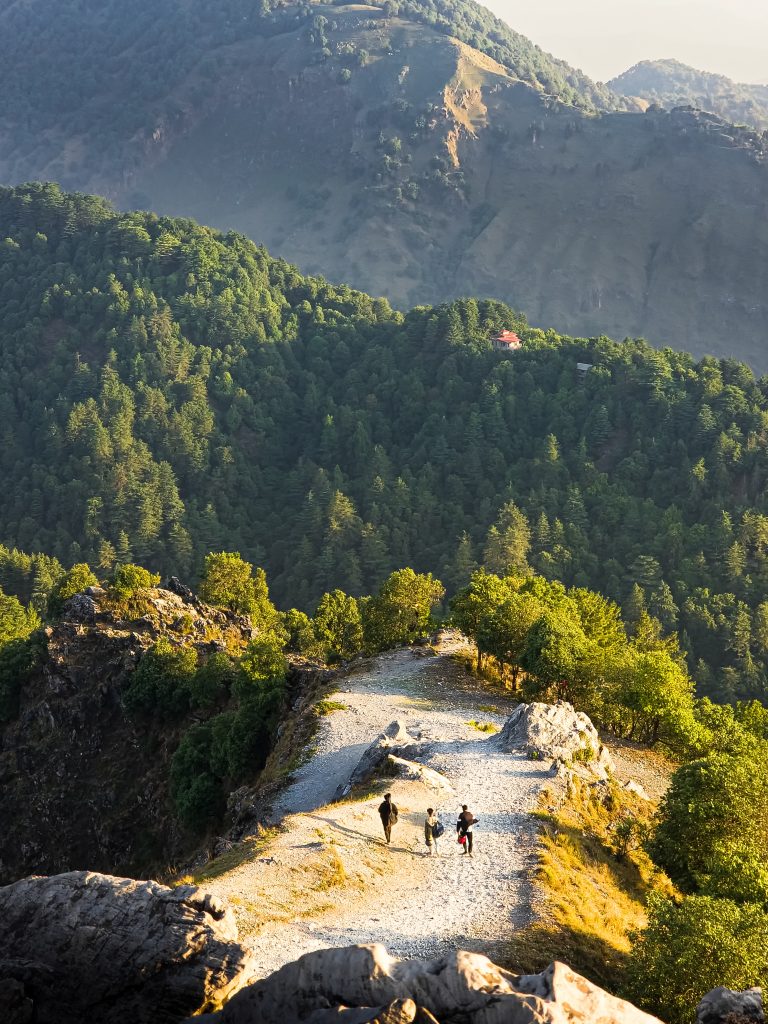 Add more magic to your honeymoon by staying in one of the equally enticing homes such as Wakefield Estate or the Avalon Domes. Click here to see the luxuriant stay options in Mussoorie by Lohono.
11. Shimla
It isn't surprising that Shimla is among the top honeymoon destinations for young couples in India. There is nothing more relaxing than exploring the lovely vintage architecture and charm from ancient times that's still intact here. At Mall Road, you can try out different eateries, and bakeries and shop to the heart's content. Click photogenic memories at the popular spot, The Ridge which is a cultural hub. You can also see the Christ Church, the neo-gothic-style church which you must have spotted in a few Bollywood movies including 3 Idiots. Explore seasonal ice-skating, skiing and even rafting activities.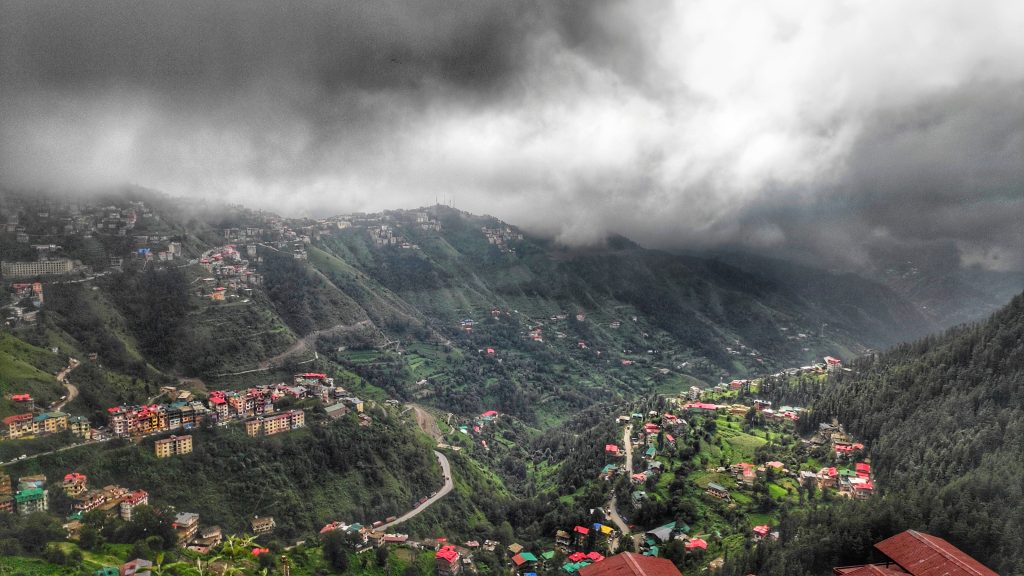 For a more luxurious romantic vacation, book your stay at our extravagant home Jagheri Bagh or Villa Serra. Here's the collection of our villas in Shimla.
12. Rishikesh
If you are looking at couple getaways near Delhi, Rishikesh cannot be missed for the seamless blend it offers – spirituality, natural beauty and of course the romantic vibe. Amongst many lovely ashrams here is the famous Beatles Ashram, where the popular musical band spent their creative time often. Watching the Ganga aarti at Triveni Ghat is a one-of-a-kind experience when in Rishikesh. Rishikesh is also known for water sports, especially white river rafting. You can also have intimate riverside camping and vibrant café hopping here.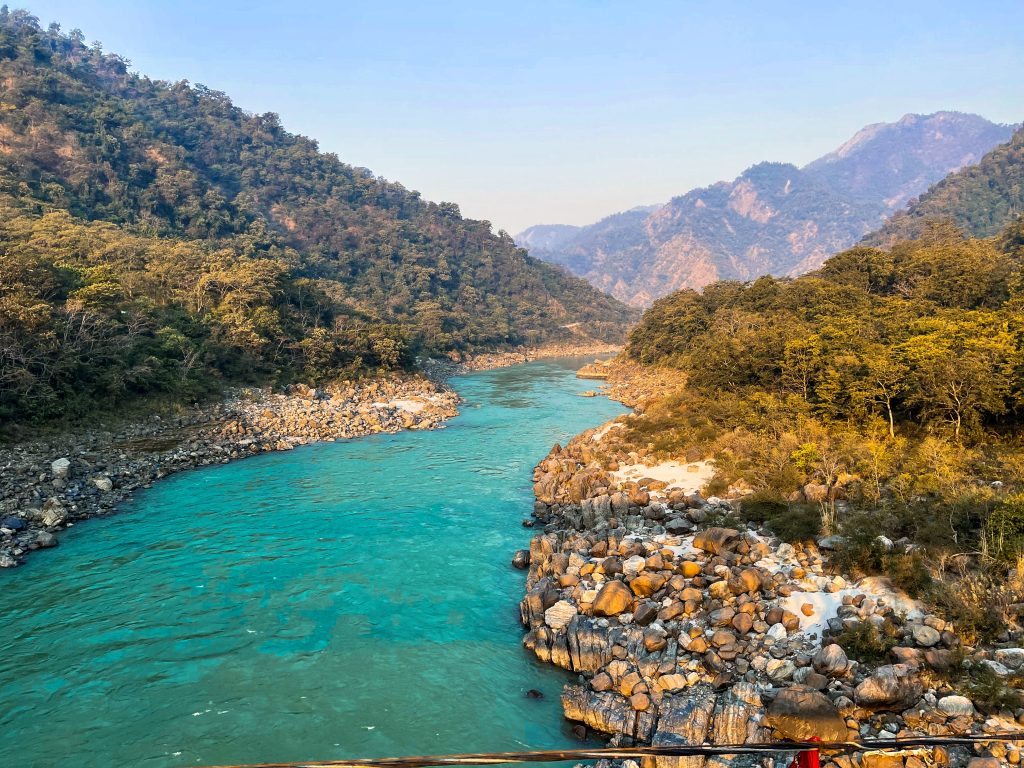 If luxury has been your taste, stay at one of our Lohono villas. Click here to explore our list of stunning villas in Rishikesh.
13. Alibaug
If you are looking for romantic honeymoon spots near Mumbai, go no further than the closest beach location, Alibaug. The quick getaway near Mumbai for the newlyweds serves as the best coastal-side vacation on a budget. Beachside camping, sea kayaking, and fort exploration can be done when in the mood to head out of your cosy stay. Water sports like jet skiing, beach cycling, and parasailing are recommended.
If you want to stay away from the tourist rush, you can check in to private villas with a pool for couples on your honeymoon. From Villa Meher to Villa Ekanta take a look at our wonderful villas in Alibaug.
14. Karjat
If relaxation and quality time together without travelling too far is your prime agenda, Karjat is absolutely one of the most romantic honeymoon spots near Mumbai. Take your own sweet time to explore lush green landscapes, valleys, waterfalls and lakes in Karjat surrounded by the mighty and beautiful Sahyadri mountain range. If you're looking for villas with a pool for couples near Mumbai, opt for stays in Karjat. You can hike and trek to nearby places and spend the rest of the time cherishing your intimate time by the pool.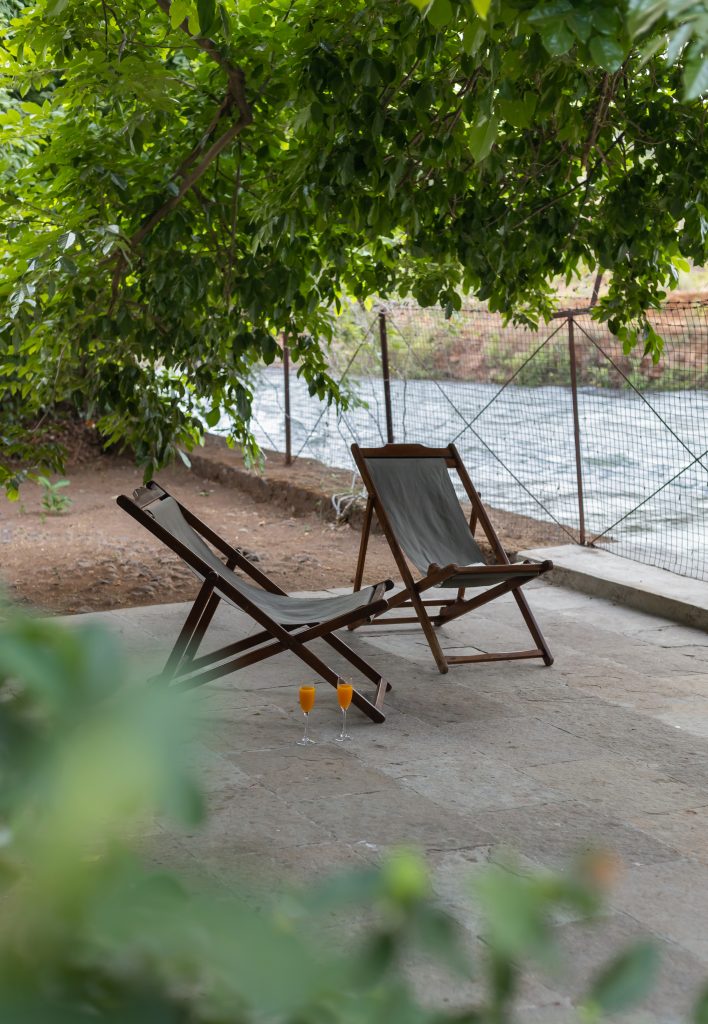 Make your honeymoon getaway near Mumbai the best by staying at one of our elite villas. Click here to check out our Karjat villas like Belmonte or Villa Athini nestling in the lap of luxury.
15. Mahabaleshwar
One of the most stunning, unique and romantic honeymoon spots near Mumbai is Mahabaleshwar which nudges a couple to try out fun activities together. The little hill station in the Sahyadri mountain range has waterfalls, lakes and several scenic viewpoints. Explore the tasty strawberry-based specialties, and the chocolate factory and Mapro Garden to take back fruity jams and juices. You can also try out strawberry picking on the Laxmi Strawberry farm if you visit during the right season of winter.
When exploring these surreal spots, stay at Gold Mist or Dulwich Estate, our elegant villas in Mahabaleshwar.
India is blessed with limitless options to explore but coupling it with a wonderful stay only elevates your honeymoon experience. Stay at Lohono villas in any of these locations with a promise of luxury, privacy and all the modern facilities at your fingertips. Choosing our homes on your first getaway together post marriage will only enhance the idea of taking numerous such vacations in future.