At Lohono, we understand that life's milestones deserve to be celebrated in extraordinary ways. Whether it's the blissful union of two souls, a joyous birthday gathering, or a cherished anniversary, our luxurious villas offer the perfect setting to create magical memories that will be treasured for a lifetime. With our impeccable service and breathtaking locations, Lohono villas stand as the ultimate choice for celebrating these special occasions in India.
Live the Lohono life: Villas at the most exotic locations
Step into a realm of picturesque locations that are as diverse as they are stunning. From the sun-kissed beaches of Goa to the tranquil valleys of Shimla, our curated collection of villas captures the essence of natural beauty. Imagine getting married on a secluded shoreline, with the golden sunset as your witness, or hosting a grand birthday party amidst lush tea gardens. With Lohono Villas, every event is transformed into a magical experience set against breathtaking backdrops.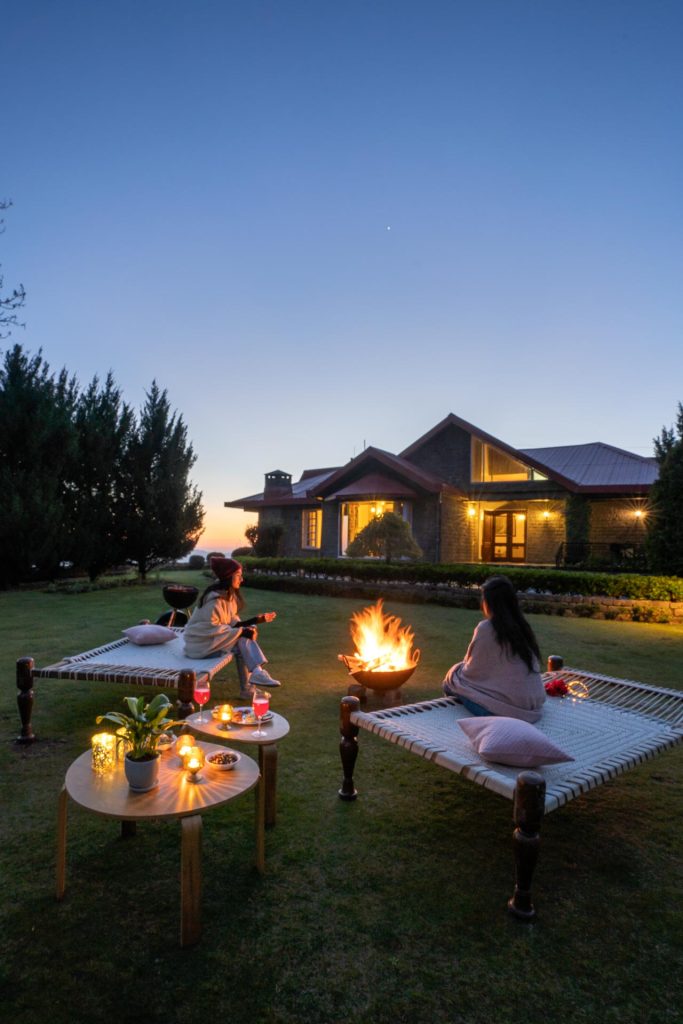 Only the Best Event Venues In India For You
Indulge in the epitome of luxury as you step foot into our meticulously designed villas. Every detail has been carefully crafted to offer unparalleled experiences. Immerse yourself in spacious interiors adorned with furnishings that exude elegance. The homes are thoughtfully equipped with modern amenities – fully equipped kitchens, private pools, state-of-the-art entertainment systems, and expansive living areas – ensuring your comfort and providing ample space to host unforgettable celebrations – and turn your dream into reality.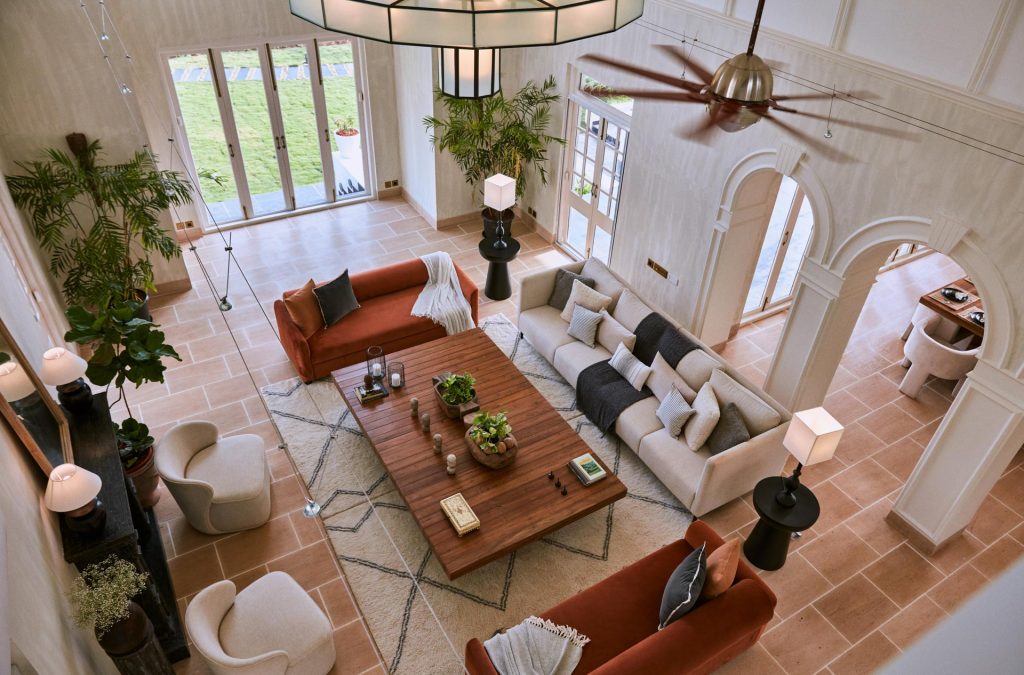 Villas With Tailored Experiences
At Lohono, we understand that your special occasions are unique and deserve personalised attention. Our dedicated team of professionals will work closely with you to curate every aspect of your celebration. From floral arrangements to gourmet cuisine and personalised decor, we leave no stone unturned in bringing your vision to life.
Impeccable Services To Choose From
We believe that true luxury lies in the impeccable service we offer. From the moment you arrive until the last guest leaves, our team is dedicated to ensuring your event runs seamlessly. Our experienced concierge staff is on hand to assist with every detail, from organising transportation to coordinating entertainment options. With our commitment to excellence, you can relax and immerse yourself in the joy of your celebration. Lohono makes sure every aspect is being meticulously taken care of.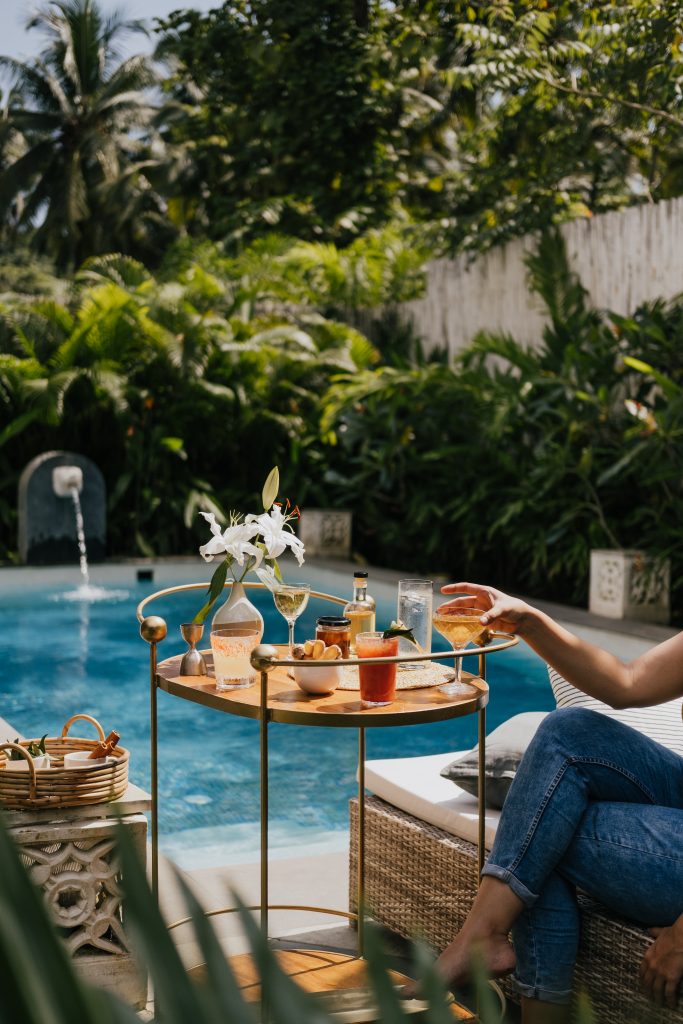 Luxury Villas for Weddings In India
Weddings at Lohono's Aurelia and Sacri vaddos are truly magical affairs. Whether you dream of an intimate gathering or a grand extravaganza, these exquisite venues cater to all preferences. Imagine your engagement against the backdrop of a tropical paradise, with palm-fringed beaches and azure waters as your witnesses. For marriage ceremonies, Lohono can offer an enchanting atmosphere that celebrates love and togetherness. Imagine your haldi ceremony under a flower-adorned gazebo, surrounded by your loved ones. Let the the gentle breeze carry the melody of your happiness.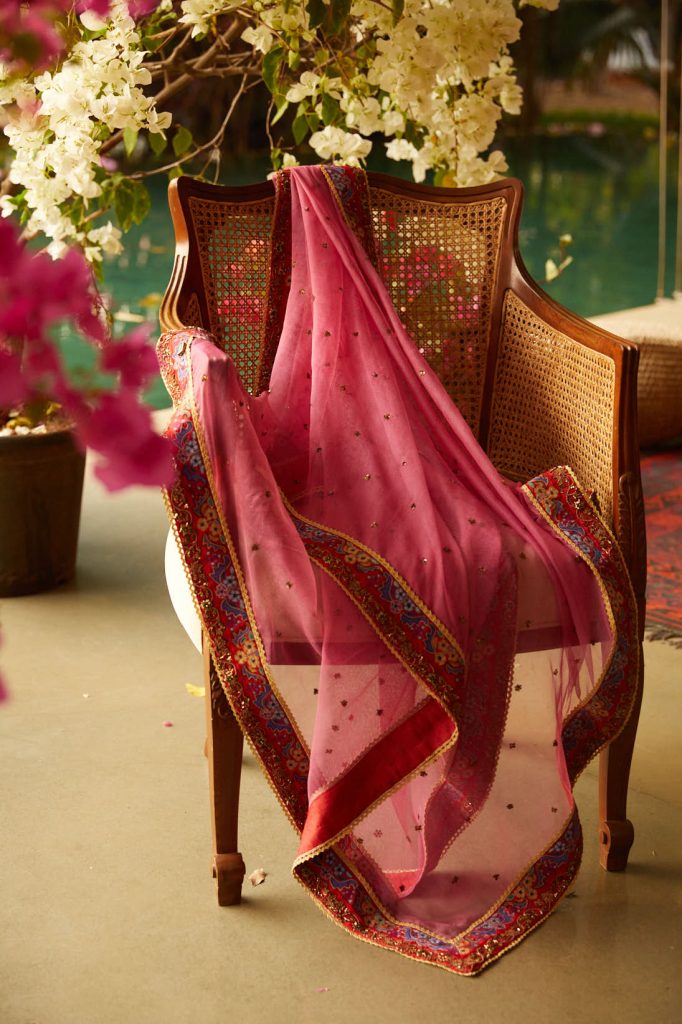 The versatility of Lohono homes extend beyond weddings to birthday parties, anniversary celebrations, and more. These luxurious properties provide the perfect canvas for creating unique and personalised events. Whether you envision a villa with a pool you can host a glamorous cocktail party at or a themed ball in a sprawling garden, the villas can be transformed to reflect your vision.
Best Villas Near Delhi For Anniversaries (and Unforgettable Memories!)
With Lohono, you won't just host an event – you will create memories that last a lifetime. Our goal is to make your celebration truly extraordinary, filled with moments that will be etched in your heart forever. From the breathtaking views to the luxurious surroundings, every element contributes to an ambience of enchantment and romance. Whether it's a heartfelt exchange of vows, a joyous birthday toast, or a dance-filled engagement party, your special occasion will be elevated to new heights with Lohono.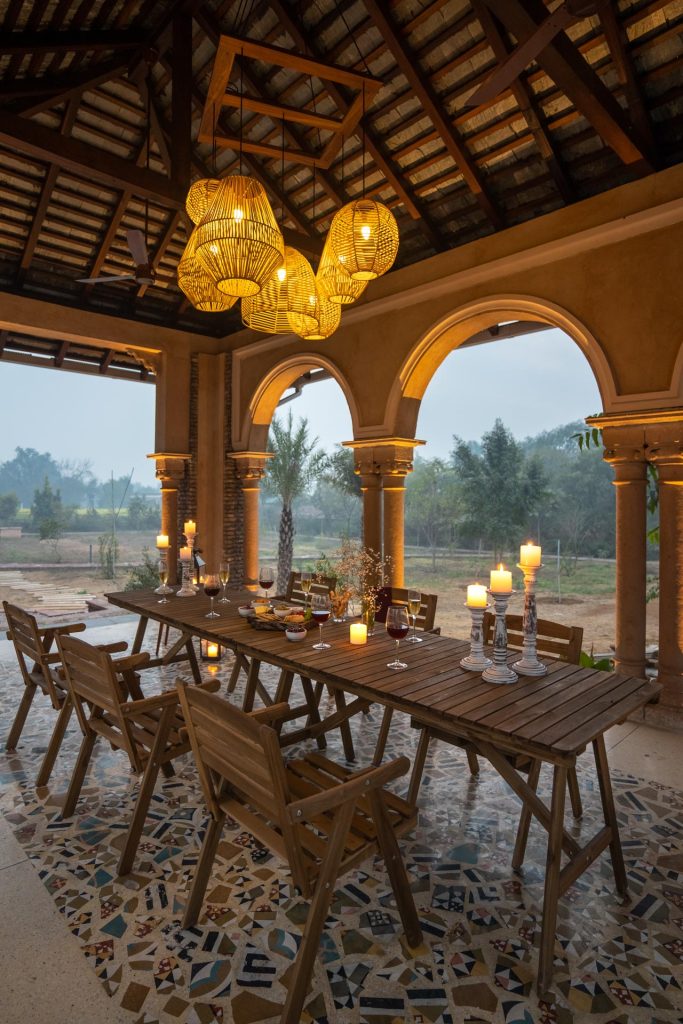 A Lohono home is not just a venue but an experience that transcends expectations. We are committed to creating magical moments and crafting memories. With our unrivalled attention to detail and unparalleled service, we strive to exceed your every expectation and make your celebrations truly beautiful.